Nik Peachey shares some of the tools you can use to help your students tell their own exciting stories through digital media, plus fun tasks to help develop their narrative abilities further. 
The last decade has shown a meteoric shift from paper based publishing to digital based media. This has had a profound impact on news media, democratising it and enabling access to a much wider range of narrative, but also enabling a vastly greater cross section of the global population to start publishing their stories and making their voices heard.
Increasingly these stories are not just text-based but include images, video, audio and other interactive media that can be both more engaging and more inclusive than traditional paper-based narrative.
The ability to create this kind of digital narrative is now becoming a key digital skill for both teachers and students, empowering them to participate in the global information exchange.
In this short article I'd like to share a few tools and ideas that you can use to help your students develop their ability to tell their own stories through digital media.
4 useful tools students can use to create digital narrative:
Sutori – a great web based app that allows you to create digital narrative in the form of vertical scrolling timelines. You can add a variety of different elements to the timeline. It's really easy to add in video as well as text and audio. You can also add small poll and quiz questions as well as discussion forums to make the narrative really interactive.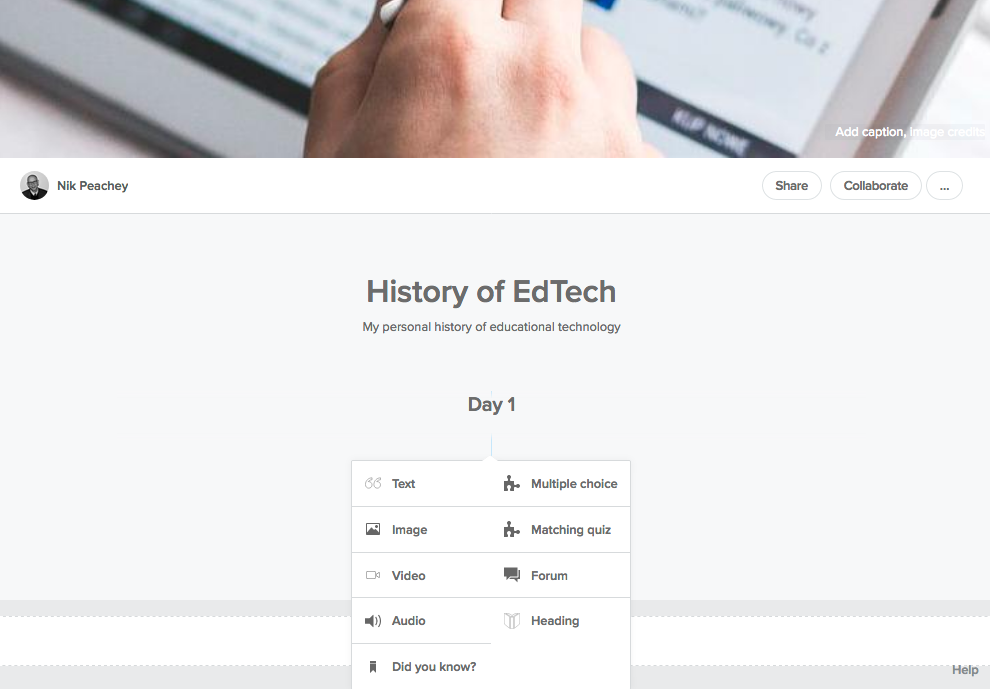 Commaful – is better suited to shorter more personal stories. You can use it to add images, gifs or short video clips to each sentence of a short narrative. The site has a huge collection of images and you can just add the ones you feel best illustrate the narrative. Once the narrative is finished and published readers can just click through it like presentation.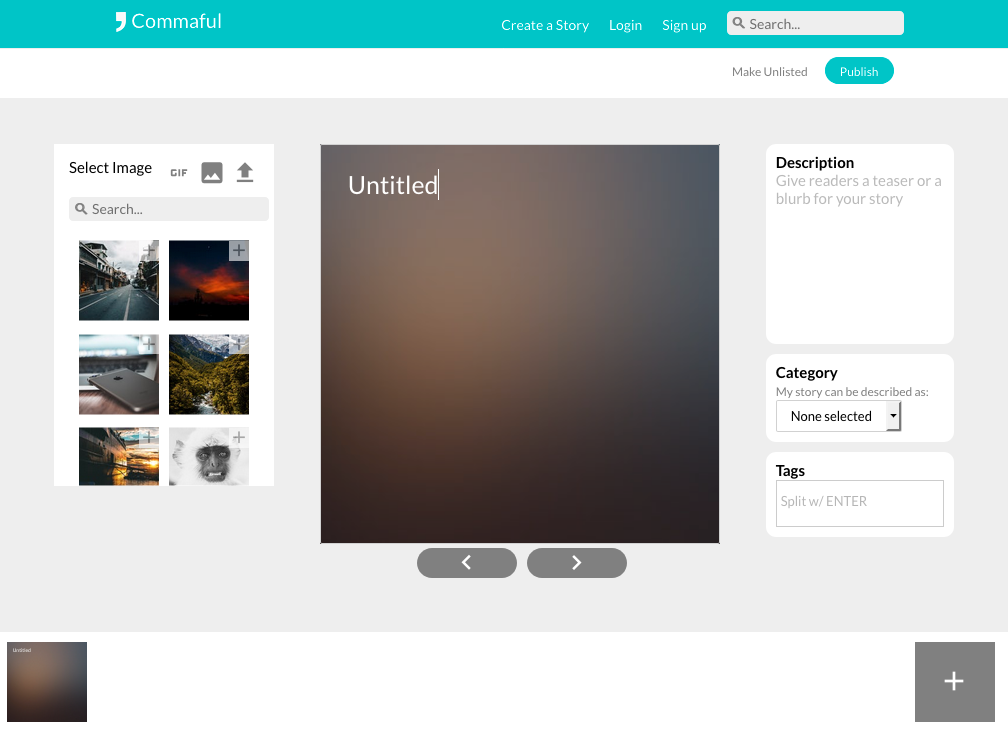 Steller –  is a great way to get your students creating short books on their mobile phone. You can download the free app for Android or iOS. The students can then take photographs or videos on their phone and use the app to add text and make them into very professional looking short digital books.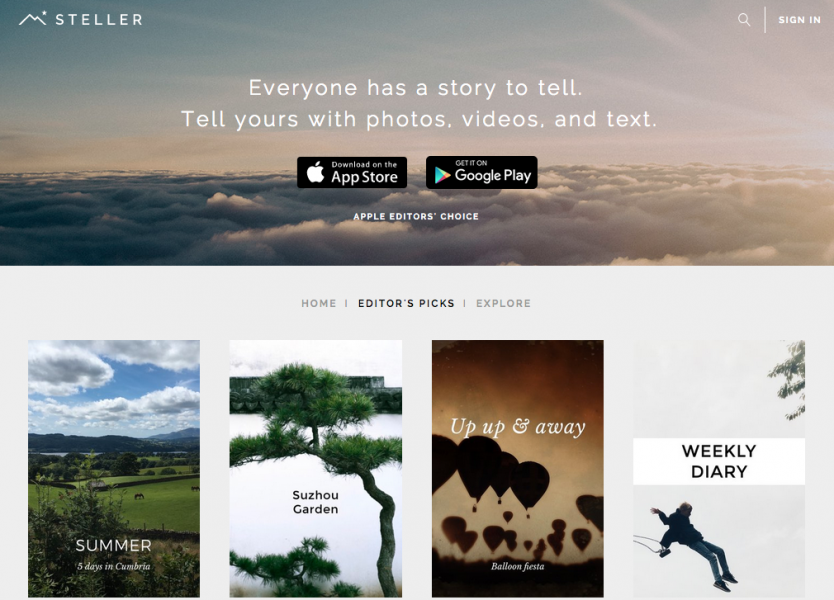 Tootastic –  is great for younger learners. It's a free app that you can download onto iOS or Android mobile devices. Students can choose the type of story they want to tell and then select characters and backgrounds for the story. They can then record the voice for the characters and move them around to make the scenes into short cartoon animations. Once they have complete all the scenes they can save the animation as a video clip.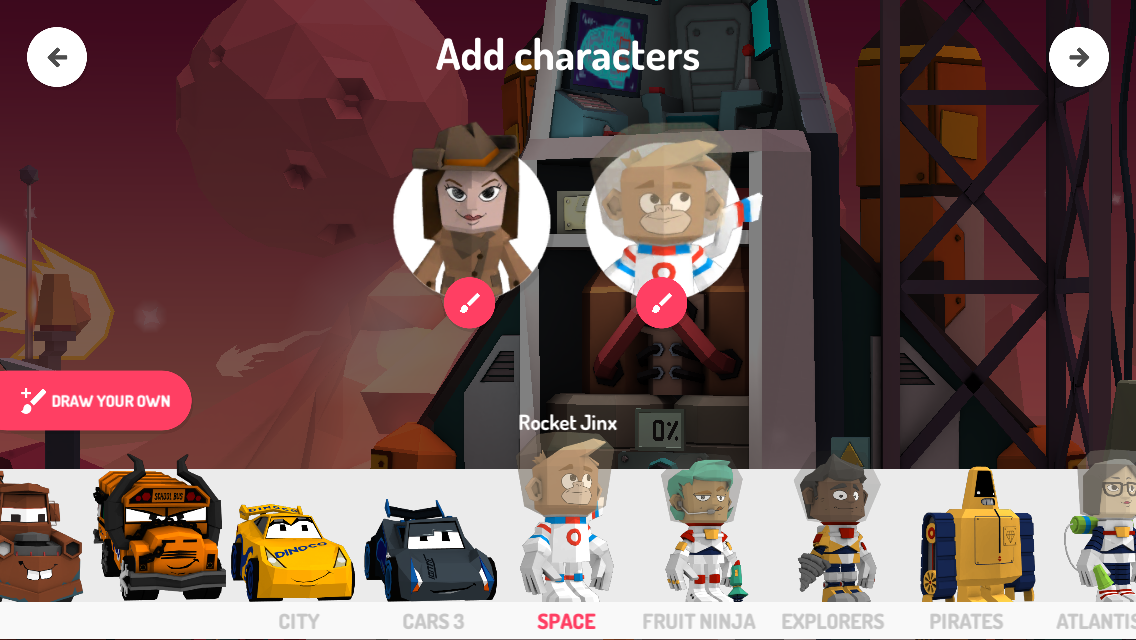 4 digital narrative activities you can use with your students:
Create a learning log
Get students to use one of these tools to create a narrative of their own learning. They can add to it after each class and record what they did in the class and what they learned. They can then use their own narrative to revise what they have learned at the end of term. Toontastic is particularly suited to this activity.
Historical events
Ask students to research historical events and create a timeline of their research. They can intersperse this with their own commentary on the events. They can even try to trace through contemporary implications of these events. Sutori is particularly suited to this activity.
Special moments
Students can choose a special moment in their life and create a narrative about it to share with the class. Commaful is particularly suited to this task.
Fan bio
Ask students to research a famous person who they admire and create a narrative about the person. Steller is particularly suited to this activity.
Recent news event
Get students to choose a current news story and research the background to the story. They can create a timeline of the events leading up to the present time and then continue to follow the story and develop their narrative. They can mix factual events and clips and statements from the media with their own reflections on what has happened. Sutori is particularly suited to this activity.
I hope you find these tasks and tools useful. We would love to see any digital narrative you produce with your students, so please do share any links below!
Make sure to check out Nik's article on setting up collaborative digital writing tasks to help students develop their writing skill.