Have you always wanted to know how best to approach your own professional development, or that of the teachers in your institution? Silvana Richardson and Gabriel Diaz Maggioli have created an Effective professional development: Principles and best practice whitepaper as part of the Cambridge Papers in ELT series.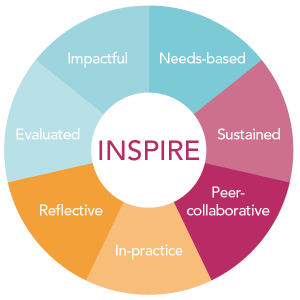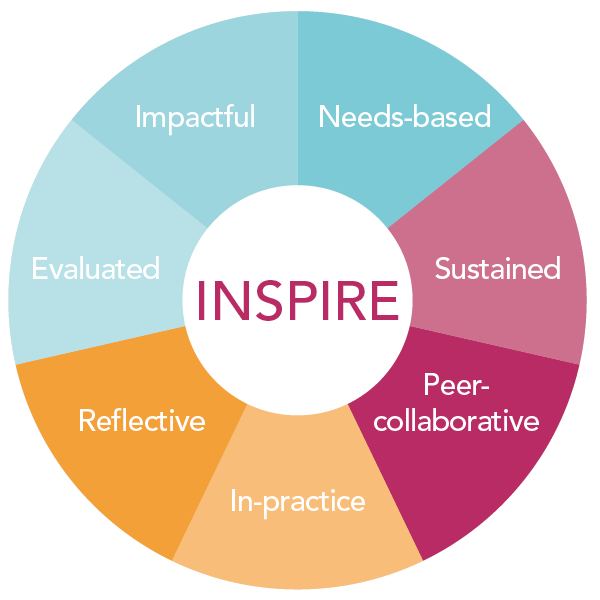 The whitepaper discusses how to plan and implement teacher professional development programmes, using the available research into CPD, as well as the authors' substantial experience and expertise. The result should lead to deeper teacher learning, and better results in the classroom.
From the research, we have identified the key principles for successful teacher development. These underpin our approach to teacher learning and development. The key principles revolve around the acronym INSPIRE:
| | |
| --- | --- |
| Impactful | They have a real impact on enhancing student learning, not just teacher knowledge and behaviour. |
| Needs-based | They are based on the genuine needs of the teachers, their learners, and the institution involved. |
| Sustained | They take a long-term approach, building a system that will last and lead to real change, with the support of the senior management. |
| Peer-collaborative | They build in regular support and feedback from colleagues as a key factor in effective development. |
| In-practice | They ensure teachers learn through applying ideas and techniques from the CPD programme in their own classrooms. |
| Reflective | They encourage teachers to reflect on what they are doing and why, as an essential first step to overcoming the routinisation of teaching behaviours. |
| Evaluated | They track and measure change against objectives, enabling the institution and teachers to adjust the programme where necessary. |
As part of our #TDWednesday blog series, we have recently been looking at each of the principles in turn, and how they can guide best practice. Read the blogs on Impactful, Needs-based and Sustained approaches to teacher development programmes, and look out for the upcoming blogs on Peer-collaborative, In-practice, Reflective and Evaluated programmes.
Download the free whitepaper: Effective professional development: Principles and best practice
Attend the authors' talk about inspired professional development
The whitepaper authors will also be giving a talk at IATEFL: Inspired professional development: the road ahead. The authors will give insights from their whitepaper: from recent reviews of studies into continuous professional development; to ideas and opportunities for teachers to engage in their professional development.
The talk takes place on Thursday 12 April, from 10:20 – 10:50am at the IATEFL conference in Brighton, UK.