We previously looked at the importance of using teacher development programmes in-practice.  Today, we are going to look at implementing a reflective programme, and over the next two weeks, we will discuss the remaining principles that can lead to more successful professional development in practice.
'R for Reflective'
In the Cambridge Papers in ELT research paper, Effective professional development: Principles and best practice, we've set out some basic principles that provide the foundation for successful CPD programmes. These principles form the handy acronym: INSPIRE.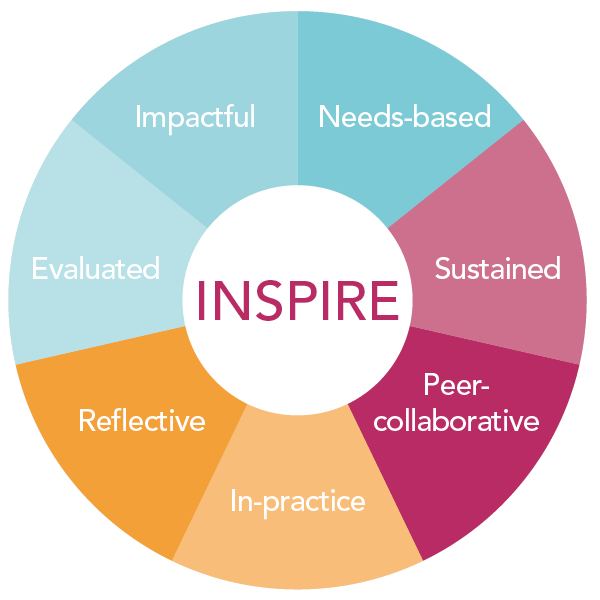 This week, we show you how the sixth letter: 'R for Reflective', can inspire better practice.
In order to change their current teaching practice and inspire lasting change, teachers need to be able to reflect on which new strategies work, and which don't, in their teaching context.
How does it work?
A good way to integrate theory and practice is to use a cycle of
1. Investigation
2. Action
3. Evaluation
4. Refinement
where the cycle continues after the first set of 'refinement', back to the 'investigation' stage. This cycle offers teachers opportunities to reflect critically and systematically on their practice, and improve it as a result.
Some examples of how this cycle can be applied are:
Lesson study – teachers work together in groups of three: planning their lessons, observing one another teach and then reflecting on and refining their own teaching.
Exploratory action research – teachers conduct small-scale, practically useful research to understand a problem, then plan to effect changes in practice. This allows teachers to explore issues arising in their own classroom, before attempting to solve them.
Look out for next week's post where we'll look at the final INSPIRE principle – Evaluated – and discover the implications and recommendations for applying this principle in practice.