We previously looked at the importance of having a reflective teacher development programme.  Today, we are going to look at implementing a programme which involves evaluation, as the final principle we suggest to develop more successful professional development in practice.
'E for Evaluated'
In the Cambridge Papers in ELT research paper, Effective professional development: Principles and best practice, we've set out some basic principles that provide the foundation for successful CPD programmes. These principles form the handy acronym: INSPIRE.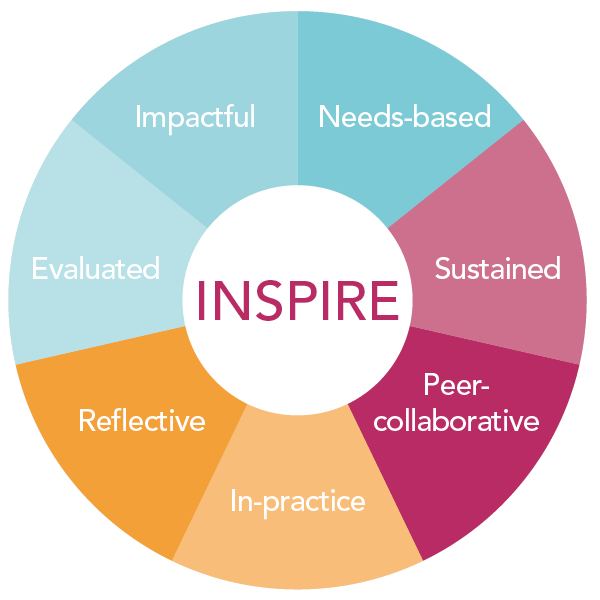 This week, we show you how the final letter: 'E for Evaluated', can inspire better practice.
Teachers need to be able to evaluate their own teaching on an ongoing basis, and to seek feedback on the effect of their teaching. Ultimately, the greatest test of successful CPD is in terms of its impact on successful teaching and learning.
Institutions also need to evaluate the success of their teacher development programme, to diagnose what has worked and what hasn't worked.
How does it work?
Guskey (2000) has proposed a five-level model to evaluate CPD:
1. Evaluation of the participants' reactions
2. Assessment of participants' learning
3. Analysis of the alignment between the institution's policies, procedures and practices, and the CPD offered
4. Evaluation of the participants' use of new knowledge and skills
5. Assessment of the CPD's impact on students' learning outcomes.
With this model, each of the five levels builds on the previous levels. While it's important to see the impact of current CPD programmes in this way, the results can also be used to inform the design of future development programmes.
Putting it all together
Over the last few weeks, we've looked at each of the seven letters of INSPIRE in turn. However, all of these work together to ensure a teacher development programme that provides lasting impact for teaching and learning.
Watch the authors of the whitepaper on the INSPIRE principles discuss it in more depth in their IATEFL talk.
Reference:
Guskey, T. (2000) Evaluating Professional Development. London: Corwin Press.