Leo Selivan's Lexical Grammar is the newest title in our award-winning Cambridge Handbooks for Language Teachers series. This week, the author looks at another of the book's many practical activities for teaching chunks and exploring language patterns.
What is a chunk?
As explained in chapter 1 of the book:
"A chunk is a frequently recurring, meaningful string of two or more words – either fixed (e.g. as a matter of fact) or with variable slots (see you later/soon/tomorrow) – which can be learned as a single unit, without the need to analyse its elements. Once committed to (long-term) memory, a chunk can be retrieved and used 'as is' or with modifications, without the need to generate it from individual words and grammatical rules.
Classroom activity: 'Get in the last word'
In this activity, learners think of noun phrases to follow verb + adjective combinations, check their predictions with an online corpus tool, then write sentences.
For this article, I've focussed specifically on Business English usage, but the full activity in the book covers different language levels, as well as other learning contexts.
Step 1: Write a few verb + adjective combinations on the board, like these examples: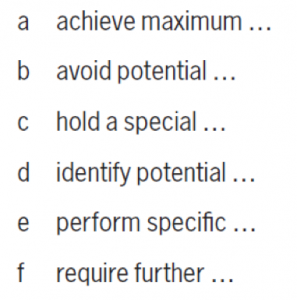 Step 2: Ask learners to think of a noun phrase that can follow each of the combinations.
Step 3: Learners can check their phrases on netspeak.org (If this isn't possible, check the phrases with the whole class yourself, using a computer and projector. If there is no internet access, write example noun phrases on cards that students can pass round.) See examples below:
effectiveness               session             information                  tasks                 problems (x2)   results             meeting                       assistance            functions          conflicts of interest                  duties              market sources             actions
Step 4: Learners put each of the complete verb + adjective + noun phrase in context, by writing example sentences. Where the learners' answers might be: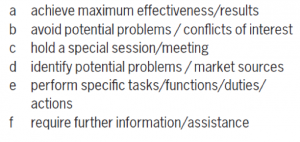 The reason this activity is effective is because the more frequently we hear or see recurring sequences of language, the more entrenched they become in memory and therefore the more readily activated they are in future. Exposing learners to common strings of words strengthens their 'primings' and arguably allows them to access such strings faster.
More Lexical Grammar activities
Last week, we looked at another activity from Lexical Grammar: Teaching chunks through a prompted recall activity.