Introducing 'The Investigators' by Marco from Italy. The Investigators is one of the winning story submissions for the Cambridge Story Competition and was chosen for its simple story with subtle humour, which is something very difficult to achieve at his age. Congratulations Marco!
---
The investigators are looking for tigers.
The investigators' names are Nicolas, Ale and Matteo. They go to the grassland with a jeep, but an elephant breaks it.
The investigators see the tigers. The investigators decide to trap the elephant with a net. It's difficult to take the elephant with them so they took it with a special and silly vehicle and the elephant made a super mess. The investigator also caught a fake tiger that took out a big red nose.
The investigator found out that their tiger was really Lorenzo the clown, in disguise. The investigators freed the fake tiger and the elephant and they had a big party.
The end.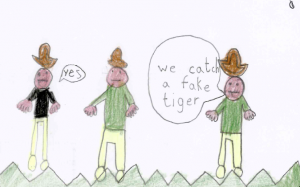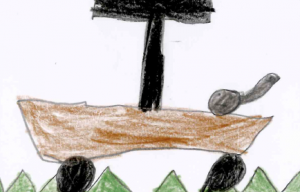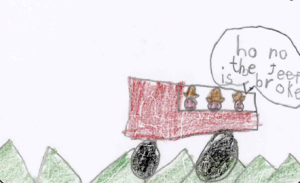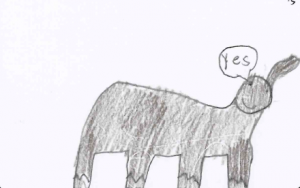 ---
Interested in reading the other winning story submissions? Find all the stories in our competition section here.