Published 26 November 2018
Thank you to everyone who voted for the person they wanted to be a presenter on our new YouTube channel, Learn English with Cambridge.  We received nearly 5,000 votes for our 10 finalists and today we can announce the winners of the competition.
After a very high level of interest in the competition, with hundreds of entries, our internal panel of Cambridge judges decided on 10 finalists.  These finalists were placed into a public vote over the course of a week, and today the most popular entrants will be crowned the presenters of our new YouTube channel.
Meet our new presenters, as voted for by you…
Greg Wagstaff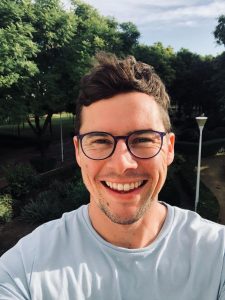 Greg likes to teach language in context, using examples of how we might use it in the real world.  He loves teaching functional language and task-based learning activities.
Greg says:
"I'm chuffed to bits about being chosen – it's a challenge I'm really looking forward to. Can't wait for everyone to start learning- myself included!"
Watch Greg's entry video
Rebecca Rios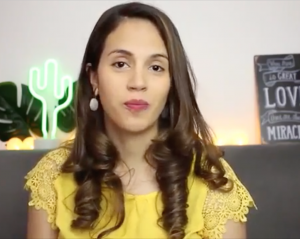 Rebecca uses games to teach English, and as she loves using technology, she helps teens and young adults produce videos to practice their English.
Rebecca says:
"When I first saw the contest I was very excited with the idea of making a video since it has been a dream of mine to teach through videos, but I had never had the courage to do so.  I was quite pleased with the final result, given that I had never edited a video before, but I could never have imagined I would be in the top 10 finalists.  I guess what I learned from this experience is that you are capable of doing anything, as long as you put your mind to it. I'm so excited to receive the training and start producing these videos to help people learn English!"
Watch Rebecca's entry video
Andres Herrera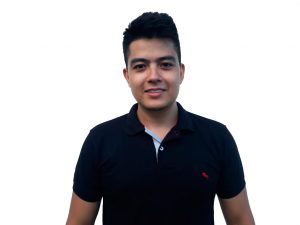 Andres has taught English for 9 years, and likes to teach everyday language, grammar and useful phrases for learners.
Andres says:
"I am so happy and excited to be one of the winners. This is a great opportunity to share my knowledge and help people communicate in English. I am passionate about teaching English and I can't wait to start making high-quality videos."
Watch Andres' entry video
Maria Fernanda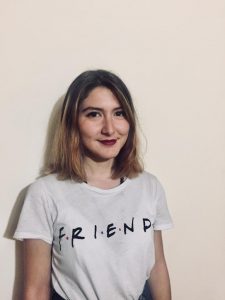 Maria is interested in used verbal tics and arts to help students learn English.  She has taught children and adults in both the private and public sectors.
Maria says:
"This is amazing! I feel so happy with this news as it means I am going to be sharing different topics with you. I am so glad and I hope to help everyone in the most creative way! See you soon, can't wait for it!"
Watch Maria's entry video
As the standard of entries to the competition was so high, our Cambridge panel of judges decided to select another of our finalists, to make a total of 5 presenters for our channel.  Our fifth presenter, and the judges' choice is…
George Banks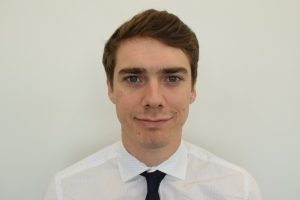 George enjoys teaching pronunciation and British English expressions.  He has taught both adults and young learners.
George says:
"I'm thrilled to be chosen as one of the presenters for the Cambridge English YouTube channel. I can't wait to start making entertaining and educational videos for English language learners around the world. Thank you very much for this opportunity!"
Watch George's entry video
Look out for our new YouTube channel, Learn English with Cambridge, launching early next year!