Betsy Parrish is a professor in ESL/EFL teacher education at Hamline University in St. Paul, MN. She has worked as an ESL/EFL teacher, teacher educator, writer, and consultant in the US, France, Russia, Bangladesh, India, and Vietnam. In this blog, Betsy discusses how instructional practices can prepare learners for the future.
In my earlier article, Addressing 21st Century Skills from the Start, I provided a rationale for including practice with skills for success in the 21st century (Figure 1) from beginning levels of English language instruction.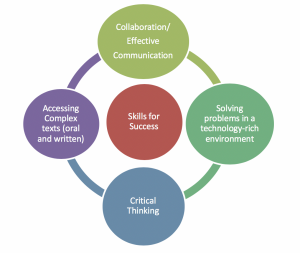 Figure 1 Skills for Success in the 21st Century
In my next articles in this series, I provided a number of sample classroom tasks that could be used with learners of all ages and levels, and with any content, including:
Graphic organizers as while-listening and while-reading
Jigsaw with high-interest informational texts: learners read or listen to different portions of a text and then exchange information to put the pieces back together.
Data-gathering tasks: one question interview or mingle grids followed by analysis and presentation of results.
Language frames: sentence and paragraph frames needed to support learners' academic and professional conversations and writing.
(see a sample high-intermediate to advanced reading lesson that includes all 4 practices!)
Here, I highlight how instructional practices like these can prepare learners for a brighter future as the demands of education and work continue to expand. These practices are great for mixed-ability classes, recently cited as the number one challenge for teachers in Cambridge's World Teacher Survey.
Common Global Needs
Consider learners in these three settings. What do they have in common?
Daniela from Ecuador lives in the United States. She works in housekeeping at a hotel and attends a low-intermediate ESL class. Her goal is to get her high school equivalency and one day become a nurse.
Arban is a high school student in Mongolia interested in jobs in ecotourism. His current English classes prepare him for exams at his school and focus mainly on reading, writing, and grammar.
Anong is a Thai college student who works as a receptionist at a major hotel in Bangkok. She is enrolled in the required English class for her degree in computer science.
While at first glance these learners seem very different, all three are enrolled in non-specialised English language courses and all have professional aspirations or current work needs, that require the essential skills for success, shown in Figure 1. They likely need to…
explore resources online to determine next steps in their education and training
use effective communication strategies with clients or co-workers
practice academic reading and listening strategies using a variety of text types
interpret information presented in a variety of formats, including charts and graphics, print and online
problem solve and make decisions on the job
Essential Skills
Let's see how we can prepare learners like Daniella, Arban, and Anong for what they have ahead in their professional lives by using particular instruction practices.
The practices
Essential skills addressed
Graphic organisers as while-reading or while-listening tasks

Note: Allow for varying responses in terms of length or complexity. Ideal for mixed-ability classes!

Show how information is presented (categorization, chronology, cause-effect)
Transfer information- text to visual
Interpret information presented visually

Jigsaw activities

Note: Make a complex text more accessible; lighten the reading or listening load. Ideal for mixed-ability classes!

Collaboration
Effective communication strategies: clarification, elaboration, or recap of ideas.

Data gathering tasks

Note: Allow for varying roles based on learner strengths. Ideal for mixed-ability classes!

Effective communication
Practice with research processes
Transfer information- text to visual
Interpret information presented visually
Critical thinking (analyze, challenge assumptions)

Language frames for speaking and writing

Note: Provide supports for learners of mixed ability!

Make critical thinking visible (It appears that…, Based on what we read…)
Create more complex writing and speaking
Effective collaboration and communication
Think of how you would use any of the practices with your current curriculum. What are the benefits? Comment below.
Betsy will is a guest speaker at our 2019 Better Learning Conference. She will be talking on Rigor From the Get Go! Embedding skills for the 21st century in curricula.
Catch up on Betsy's previous blog post Using Graphic Organisers as scaffolds while listening.