Open global navigation

Look Inside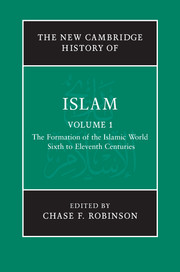 The New Cambridge History of Islam

6 Volume Set
$1,232.00
Part of The New Cambridge History of Islam
Editors:
Chase F. Robinson, The Graduate Center, The City University of New York
Maribel Fierro, Consejo Superior de Investigaciones Cientificas, Madrid
David O. Morgan, University of Wisconsin, Madison
Anthony Reid, Australian National University, Canberra
Robert Irwin, University of London
Francis Robinson, Royal Holloway, University of London; Oxford Centre of Islamic Studies
Robert Hefner, Boston University
Chase F. Robinson, John Haldon, Mark Whittow, Josef Wiesehöfer, Michael Lecker, Paul M. Cobb, Tayeb El-Hibri, Michael Bonner, Hugh Kennedy, Ella Landau-Tasseron, Elton L. Daniel, R. Stephen Humphreys, Michael Brett, Eduardo Manzano Moreno, Fred M. Donner, Stefan Heidemann, Marcus Milwright, Maribel Fierro, María Jesús Viguera-Molins, Fernando Rodríguez Mediano, Anne-Marie Eddé, Yaacov Lev, Amalia Levanoni, Esther Peskes, Gary Leiser, Kate Fleet, Colin Imber, Suraiya N. Faroqhi, Bruce Masters, Bernard Haykel, Stephen Cory, Ulrich Rebstock, Houari Touati, Mercedes García-Arenal, Albrecht Fuess, Olivia Remie Constable, John L. Meloy, Manuela Marín, David Morgan, Anthony Reid, Edmund Bosworth, André Wink, Peter Jackson, Beatrice Forbes Manz, Maria E. Subtelny, Sholeh A. Quinn, R. D. McChesney, Stephen Dale, Michael Pearson, Geoffrey Wade, Dru Gladney, Michael Feener, Gene Garthwaite, Richard W. Bulliet, Reuven Amitai, Scott C. Levi, Muhammad Qasim Zaman, Robert Irwin, Jonathan Berkey, Alexander Knysh, Farhad Daftary, Wael B. Hallaq, David J. Wasserstein, Richard Bulliet, Saïd Amir Arjomand, Andrew M. Watson, Warren C. Schultz, Francis Robinson, Richard Taylor, Sonja Brentjes, Robert G. Morrison, S. Nomanul Haq, Jonathan Bloom, Julia Bray, Dick Davis, Cigdem Balim, Shamsur Rahman Faruqi, Li Guo, Michael Cooperson, Amnon Shiloah, David Waines, Gottfried Hagan, Carter Vaughn Findley, Kenneth M. Cuno, Knut S. Vikor, Paul Dresch, Ali M. Ansari, Adeeb Khalid, Nazif M. Shahrani, William Gervase Clarence-Smith, Roman Loimeier, Reşat Kasaba, Charles Tripp, Joel Gordon, Carolyn Fluehr-Lobban, Richard A. Lobban, Jr., Kenneth J. Perkins, David Commins, Misagh Parsa, Muriel Atkin, Vali Nasr, Robert W. Hefner, John H. Hanson, Humayun Ansari, Clement M. Henry, Ahmad S. Dallal, John O. Voll, Peter Mandaville, John Bowen, Karen Isaksen Leonard, Robert Launay, Sami Zubaida, Frank E. Vogel, Abdullahi Ahmed An-Na'im, Bruce B. Lawrence, L. Carl Brown, Lynn Welchman, Nikki R. Keddie, Timur Kuran, Jens Hanssen, Ami Ayalon, Venetia Porter, Walter Armbrust, Jon W. Anderson
View all contributors
Date Published:

November 2010

availability:

In stock

format:

Multiple copy pack

isbn:

9780521515368
$1,232.00

Multiple copy pack
Add to cart
Add to wishlist
Looking for an examination copy?
This title is not currently available for examination. However, if you are interested in the title for your course we can consider offering an examination copy. To register your interest please contact collegesales@cambridge.org providing details of the course you are teaching.
Description
Product filter button
The New Cambridge History of Islam is a comprehensive history of Islamic civilization, tracing its development from its beginnings in seventh-century Arabia to its wide and varied presence in the globalised world of today. The six volumes reflect the geographical distribution and the cultural, social and religious diversity of the peoples of the Muslim world. Four volumes cover historical developments and two are devoted to themes that cut across geographical and chronological divisions, ranging from social, political and economic relations to the arts, literature and learning. Each volume's introduction sets the scene for the ensuing chapters and examines relationships with adjacent civilizations. Written by a team combining established authorities and rising scholars in the field, this will be the standard reference for students, scholars and all those with enquiring minds for years to come.

A unique and broad ranging six-volume history of Islam from its beginnings to the present
Written by an international team of established authorities and rising scholars in the field
The volumes encompass the cultural, social, political, religious and economic history of Islam

Read more

Prizes

Winner of the 2011 Waldo G. Leland Prize, American Historical Association

Reviews & endorsements

"The appearance of this multi-volume work really is a landmark event, deserving all the public attention and acclamation it can get...this is not a work for academic libraries alone. Every good public library should have it." -- Noel Malcolm, The Telegraph

Customer reviews

Not yet reviewed

Be the first to review

Review was not posted due to profanity

×

Product details

Date Published:

November 2010

format:

Multiple copy pack

isbn:

9780521515368

length:

4328 pages

dimensions:

485 x 352 x 185 mm

weight:

9.62kg

contains:

134 b/w illus. 58 maps

availability:

In stock

Table of Contents

Volume 1. The Formation of the Islamic World, Sixth to Eleventh Centuries: Part I. The Late Antique Context
Part II. Universalism and Imperialism
Part III. Regionalism
Part IV. The Historiography of Early Islamic History Volume 2. The Western Islamic World, Eleventh to Eighteenth Centuries: Part I. Al-Andalus, North and West Africa
Part II. Egypt and Syria
Part III. Muslim Anatolia and the Ottoman Empire
Part IV. North and West Africa
Part V. Rulers, Soldiers, Peasants, Scholars and Traders Volume 3. The Eastern Islamic World, Eleventh to Eighteenth Centuries: Part I. The Impact of the Steppe Peoples
Part II. The Gunpowder Empires
Part III. The Maritime Oecumene
Part IV. Themes Volume 4. Islamic Cultures and Societies to the End of the Eighteenth Century: Part I. Religion and Law
Part II. Societies, Politics and Economics
Part III. Arts, Literature and Learning Volume 5. The Islamic World in the Age of Western Dominance: Part I. The Onset of Western Domination
Part II. Independence and Revival Volume 6. Muslims and Modernity: Culture and Society since 1800: Part I. Social Transformations
Part II. Religion and Law
Part III. Political and Economic Thought
Part IV. Cultures, Arts and Learning.

Editors

Chase F. Robinson, The Graduate Center, The City University of New York
fm.author_biographical_note2

Maribel Fierro, Consejo Superior de Investigaciones Cientificas, Madrid
fm.author_biographical_note3

David O. Morgan, University of Wisconsin, Madison
fm.author_biographical_note4

Anthony Reid, Australian National University, Canberra
fm.author_biographical_note5

Robert Irwin, University of London
fm.author_biographical_note6

Francis Robinson, Royal Holloway, University of London; Oxford Centre of Islamic Studies
fm.author_biographical_note7

Robert Hefner, Boston University
fm.author_biographical_note8

General Editor

Michael Cook, Princeton University, New Jersey
fm.author_biographical_note1

Contributors

Chase F. Robinson, John Haldon, Mark Whittow, Josef Wiesehöfer, Michael Lecker, Paul M. Cobb, Tayeb El-Hibri, Michael Bonner, Hugh Kennedy, Ella Landau-Tasseron, Elton L. Daniel, R. Stephen Humphreys, Michael Brett, Eduardo Manzano Moreno, Fred M. Donner, Stefan Heidemann, Marcus Milwright, Maribel Fierro, María Jesús Viguera-Molins, Fernando Rodríguez Mediano, Anne-Marie Eddé, Yaacov Lev, Amalia Levanoni, Esther Peskes, Gary Leiser, Kate Fleet, Colin Imber, Suraiya N. Faroqhi, Bruce Masters, Bernard Haykel, Stephen Cory, Ulrich Rebstock, Houari Touati, Mercedes García-Arenal, Albrecht Fuess, Olivia Remie Constable, John L. Meloy, Manuela Marín, David Morgan, Anthony Reid, Edmund Bosworth, André Wink, Peter Jackson, Beatrice Forbes Manz, Maria E. Subtelny, Sholeh A. Quinn, R. D. McChesney, Stephen Dale, Michael Pearson, Geoffrey Wade, Dru Gladney, Michael Feener, Gene Garthwaite, Richard W. Bulliet, Reuven Amitai, Scott C. Levi, Muhammad Qasim Zaman, Robert Irwin, Jonathan Berkey, Alexander Knysh, Farhad Daftary, Wael B. Hallaq, David J. Wasserstein, Richard Bulliet, Saïd Amir Arjomand, Andrew M. Watson, Warren C. Schultz, Francis Robinson, Richard Taylor, Sonja Brentjes, Robert G. Morrison, S. Nomanul Haq, Jonathan Bloom, Julia Bray, Dick Davis, Cigdem Balim, Shamsur Rahman Faruqi, Li Guo, Michael Cooperson, Amnon Shiloah, David Waines, Gottfried Hagan, Carter Vaughn Findley, Kenneth M. Cuno, Knut S. Vikor, Paul Dresch, Ali M. Ansari, Adeeb Khalid, Nazif M. Shahrani, William Gervase Clarence-Smith, Roman Loimeier, Reşat Kasaba, Charles Tripp, Joel Gordon, Carolyn Fluehr-Lobban, Richard A. Lobban, Jr., Kenneth J. Perkins, David Commins, Misagh Parsa, Muriel Atkin, Vali Nasr, Robert W. Hefner, John H. Hanson, Humayun Ansari, Clement M. Henry, Ahmad S. Dallal, John O. Voll, Peter Mandaville, John Bowen, Karen Isaksen Leonard, Robert Launay, Sami Zubaida, Frank E. Vogel, Abdullahi Ahmed An-Na'im, Bruce B. Lawrence, L. Carl Brown, Lynn Welchman, Nikki R. Keddie, Timur Kuran, Jens Hanssen, Ami Ayalon, Venetia Porter, Walter Armbrust, Jon W. Anderson
You are now leaving the Cambridge University Press website, your eBook purchase and download will be completed by our partner www.ebooks.com. Please see the permission section of the www.ebooks.com catalogue page for details of the print & copy limits on our eBooks.
Continue
×