Psychology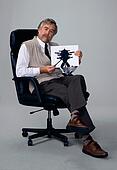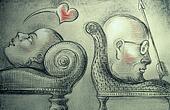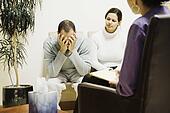 The Cambridge Psychology list seeks to combine an innovative and cutting edge approach with the highest standards of scholarship, writing and production across the whole range of the discipline. This encompasses everything from academic monographs to student textbooks and professional handbooks.
---
Visit our 2013 Psychology and Education Online Catalog to receive 20% off many of our popular titles !
Visit our 2011-2012 Online Catalog for the newest and forthcoming scholarship in Cognitive Psychology !
---
Announcement
Up to 20% off our Outstanding Scholarship in Psychology and Education! Enter PSYCHED13 at checkout to receive your discount. Order now and save!
Rising IQ in the Twenty-First Century
IQ gains are persisting into the 21st century, particularly in the developing world: the 'Flynn effect' marches on! This exciting new book by James R. Flynn aims to make sense of the continued rise in IQ scores and considers what this tells us about our intelligence, our minds and society.
Jorge Armony, Patrik Vuilleumier
This handbook is the only single volume to capture the current range of neuroscience approaches to human emotion. The contributions, written by the world's leading scientists in the field, address a wide variety of topics, from face and voice perception to pain and music, as well as social behaviors, decision making, and individual differences.
Seven Powerful Ideas That Influence the Way We Think
Do you know what economists mean when they refer to you as a "rational agent"? Or why a psychologist might label your idea a "creative insight"? After reading this book, you will know how the best and brightest thinkers judge the ways we decide, argue, solve problems, and tell right from wrong.
This book explores how the creations of great authors result from the same cognitive processes as our everyday counterfactual and hypothetical imaginations. Patrick Colm Hogan develops a rigorous theory of the principles governing simulation, drawing on recent research in neuroscience and literary analyses of works by Austen, Faulkner, Shakespeare, Racine, Brecht, Kafka, and Calvino.
A Guide for Health-Behavioral Research
Panteleimon Ekkekakis, James A. Russell
Panteleimon Ekkekakis provides an accessible guidebook which clarifies theory and proposes a sound system for selecting measures for affective constructs.
Learning and Meaning in the Digital Age
Constance Steinkuehler, Kurt Squire, Sasha Barab
This volume covers major topics in the field of videogames and learning, including game design, game culture, and games as a tool for teaching and learning. The chapters are written by some of the most influential thinkers, designers, and writers in the field. Together, their work functions both as an excellent introduction to the field and proof that videogames are an important medium for shaping how people – young and old alike – think and learn in the digital age.
The Role of Cognitive Models
Jacqueline P. Leighton, Mark J. Gierl
This volume identifies visual models of the knowledge and strategies students consider as they think and perform in the domains of reading, science, and mathematics. In addition, it also discusses how these models could be adapted, translated, and ultimately used to design educational assessments that are based on advances in the learning sciences.
Not yet published - no date available
Eye, Brain and Art
A contemporary and interdisciplinary perspective on the study of art, connecting and integrating ideas from across the humanities and sciences.