Philosophy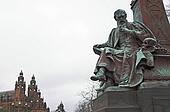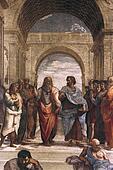 Cambridge University Press is the pre-eminent world publisher of academic philosophy, with contributions from such names as Ian Hacking, Bernard Williams, Hilary Putnam, Jon Elster, Tom Nagel and Richard Rorty. We publish textbooks, monographs, and reference books in all the major sub-disciplines of philosophy.
---
---
Highlights
Cambridge University Press congratulates Dr. Judea Pearl on his 2011 induction to the first ever IEEE Intelligent System's Inaugural "AI Hall of Fame".
Theory and Practice
Christian Coons, Michael Weber
Should the government influence or coerce us for our 'own good'? This volume discusses specific applications in policy and law.
Søren Overgaard, Paul Gilbert, Stephen Burwood
A clear and comprehensive introduction to what philosophy is, how it should be done and why we should do it.