Learning French opens up a world of opportunities
20 JUNE 2017
Learning French opens up a world of opportunities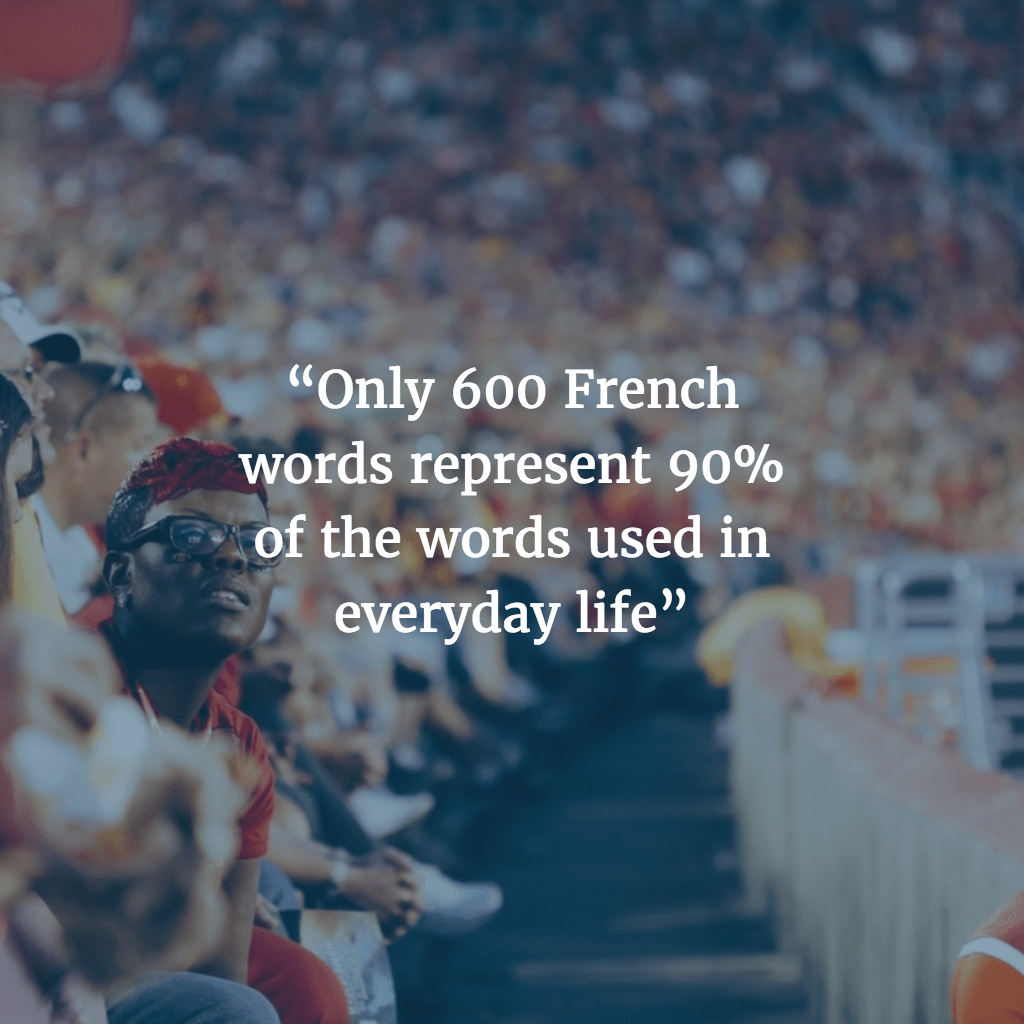 ---
Of course, we do not need to tell you why it is such a good idea to learn French, but are your students equally convinced? You may want to surprise them with a few facts and figures about French and its importance in tomorrow's world. Introduce discussion and debate in your classroom using some of these interesting facts…
Do they know...
... that learning French is not as daunting as it may seem? If the average number of words in a French dictionary is 100,000 – scary – only 600 words represent 90% of those used in everyday life! This means learning less than 2 words a day for a year.
English-speaking learners have it easy. About 45% of all English words have a French origin, since the French duke, William the Conqueror, landed in Britain and became king in 1066. French words are used in English specifically for food, cooking, sports and fine arts.  
Do they know...
... that French is a good grounding for learning other languages, especially Romance languages (Italian, Spanish, Portuguese and Romanian). Latin is equally helpful, but it is much harder to find a live Latin speaker to practise with!
Do they know...  
... that French, along with English, is the only language to be spoken on all five continents? How handy is that when travelling! It is also the second most widely taught language after English, with over 274 million speakers of French (native and non-native) worldwide.
Do they know...
... which is the first francophone city in the world in terms of population? It's not Paris, Montréal or Algiers. It's Kinshasa, the capital city of the Democratic Republic of the Congo in Central Africa. Rumour has it that by 2050 French will be the most spoken language in the world thanks to the increasing population of fast developing French-speaking African countries. 
Do they know...
... that speaking French opens up the doors to some of the best universities? They could apply to illustrious establishments such as the Sorbonne in Paris or to one of the elite grandes écoles (HEC, Polytechnique).
Do they know...
... that French is not only an economic and a career asset (French is the third language for international business after English and Chinese), but also the language of international relations? It is an official language of the United Nations, the European Union, UNESCO, NATO, the International Olympic Committee, the International Red Cross and international courts.
In Cambridge IGCSE and O Level French as a Foreign Language and the Panorama Francophone 1 and 2 course for the IB Ab Initio, we have made it possible for your students to open the door into the French-speaking world and discover it in all its richness and diversity. We hope they will enjoy their journey! Bon voyage!
Danièle Bourdais, Geneviève Talon and Sue Finnie
Course authors
---
Cambridge IGCSE® French as a Foreign Language resources: Students will learn about French speaking (Francophone) countries, discuss their family's heritage and culture and blog about a trip they have been on!
Danièle Bourdais is an experienced writer of French materials for learners at all levels. She has a particular interest in francophone culture.

To follow Danièle Bourdais on social media please visit the below pages on Facebook, Linkedin or Twitter.

Geneviève Talon has worked in educational publishing in the UK since 1982, producing a variety of learning and assessment materials for MFL.

Sue Finnie is a French as a Foreign Language expert with many years experience of writing for learners of French at all levels.
Thank you for your feedback which will help us improve our service.
If you requested a response, we will make sure to get back to you shortly.
×
Please fill in the required fields in your feedback submission.
×