Orca and Giants of the Ocean
17 FEBRUARY 2016
Orca and Giants of the Ocean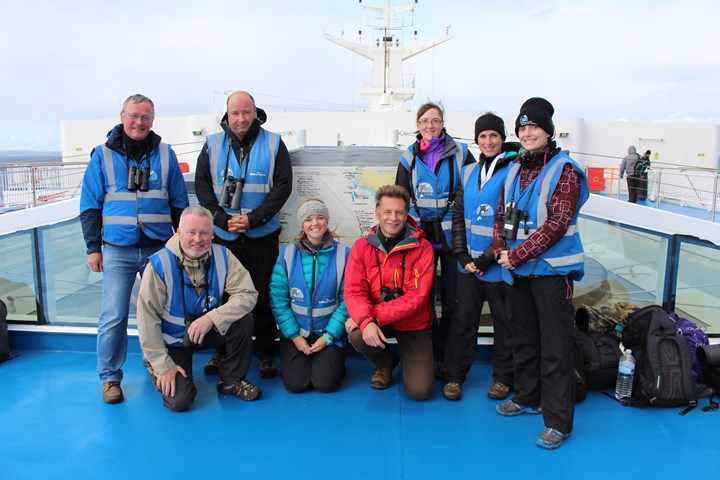 ORCA are a UK based whale and dolphin conservation charity dedicated to the long term protection of whales, dolphins and porpoises (collectively known as cetaceans) and their habitats in UK, European and adjoining waters. We and our volunteers help protect these awe-inspiring animals in a number of ways - by educating the general public through our "Your Seas" programmes onshore and our Wildlife Officer programmes offshore, and through our Marine Mammal Surveyor Training Course to people across the country. Once trained our volunteer surveyors work on ferry, freight and cruise ship routes monitoring vulnerable whale and dolphin populations.
ORCA first learnt about Cambridge University Press and the Cambridge Reading Adventures series after they met one of our Wildlife Officers on board a Brittany Ferries ship during the summer of 2014. ORCA Wildlife Officers live and work on board ferries that sail across the English Channel, Celtic Sea and Bay of Biscay recording all of the whales, dolphins and porpoises that they see and educating the passengers on board about their ecology and conservation.
Following this meeting, Cambridge University Press presented the idea of creating a whale guidebook for children to ORCA, aiming to help them learn about the fantastic marine life that can easily be seen, but which many people don't even realise is there. ORCA were delighted to be asked to contribute to this amazing project and began creating some draft content, containing fantastic facts and images to spark the imagination and enthusiasm of children interested in whales and the marine environment.
This was a challenging project as creating text suitable for the target age group, and explaining scientific differences in various whale species can be quite technical. Through many discussions and reviews by the editors at Cambridge University Press, we managed to divide the book into chapters that could easily be followed by children. We were also lucky to have the assistance of our Marine Mammal Scientists who were on hand to check our facts and figures.
To bring each page to life, ORCA recruited the help of its volunteer Marine Mammal Surveyors and members of the public to contribute images of whales featured in the book, including fin whales, sperm whales and even narwhals!
Following months of careful collaboration and contributions from the ORCA team, volunteers, photographers, supporters and illustrators, we are very proud and excited to introduce 'Giants of the Ocean' to the series.
A portion of the proceeds of this book will go to the ORCA Charity. ORCA is a UK whale and dolphin conservation charity dedicated to the long term protection of whales, dolphins and porpoises and their habitats.
ORCA's projects reach people of all ages providing memorable educational activities and local wildlife experiences both on and off shore. www.orcaweb.org.uk info@orcaweb.org.uk Charity no: 1141728
Thank you for your feedback which will help us improve our service.
If you requested a response, we will make sure to get back to you shortly.
×
Please fill in the required fields in your feedback submission.
×