28 July 2016
Cambridge book wins BBC Radio 4's 'Thinking Allowed' Ethnography Award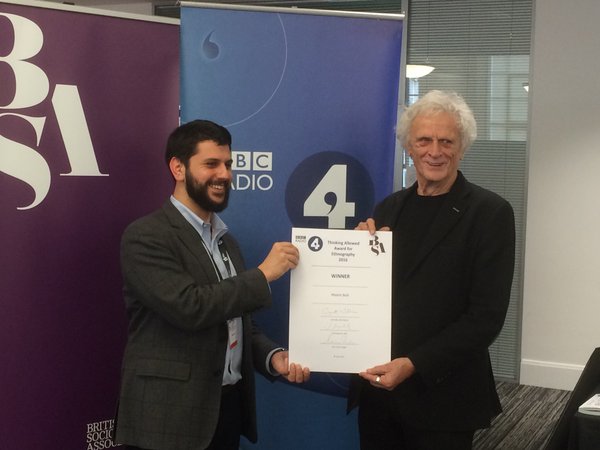 BBC Radio 4's Thinking Allowed programme in association with the British Sociological Association has announced the annual award for a study that has made a significant contribution to ethnography (tthe in-depth analysis of the everyday life of a culture or sub-culture). The winner of the 2016 Ethnography Award is Zimbabwe's Migrants and South Africa's Border Farms by Maxim Bolt (Cambridge, 2015).
The award has been running since 2014, and is decided by a panel of five academic judges. Last year's winner was Ruben Andersson, with the publication, Illegality, Inc.: Clandestine migration and the business of bordering Europe.
Professor Laurie Taylor, presenter of Thinking Allowed, said that Dr Bolt's book was "a study of life on the border between South Africa and Zimbabwe, the place where migrants from crisis times in Mugabe's Zimbabwe would turn up. It looks primarily at three groups: the farmers of citrus fruits who have their home there, together with resident workers and the new arrivals. The author lived for a year and half in the workers' compound and learned a new language to be able to facilitate his research. The judges praised this book for the manner in which he conveyed the experience of people trying to construct a sense of belonging in what was a very impermanent setting, the way in which home is established in a place that is constantly in flux. In one judge's words, it conjured up a sense of place in which one could almost smell the cooking and feel the sweat pouring from one's brow."
 'Zimbabwe's Migrants and South Africa's Border Farms' by Maxim Bolt.is out now.