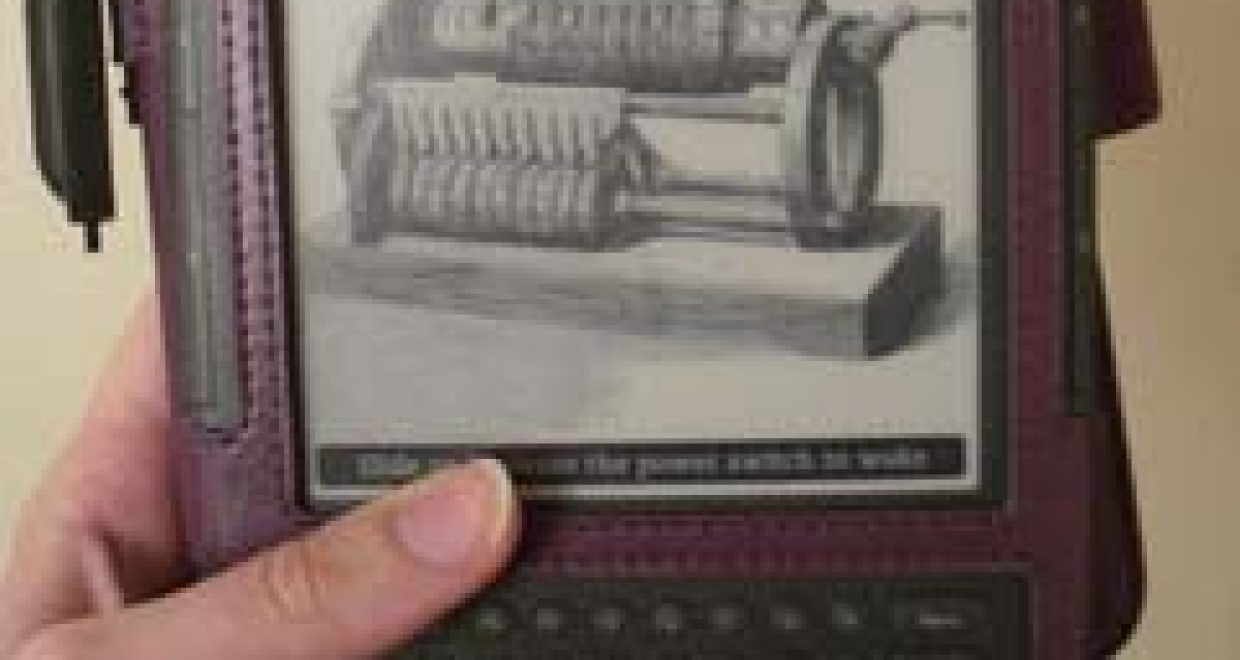 Kindle Part 4: 5 things you didn't know you could do on your Kindle
With the different models available and decreasing prices, more and more people seem to be purchasing Amazon Kindles. I noticed from conversations on social media however that some features of the Kindle I love are unknown to other Kindle owners, so I'm sharing a few tips about the way I use my Kindle (a third generation Kindle with keyboard and 3G access) that you might not know about.
1. You can send personal documents to your Kindle by email – more info here. I use this feature to forward longer documents I've received by email (or reports I find online) to send them to my Kindle to be read on there. You get a @kindle.com email address and a @free.kindle.com (both of which you set up in your Amazon account). The free one basically means it will use the wireless network rather than 3G (Whispernet) and that means you won't pay for receiving the document. You can also set a maximum cost if you want to use the Whispernet feature (i.e. 3G access) but don't want to spend too much by accident – I've set my maximum cost as £0.00 so it will never cost me but you could just set a low limit. You can send the following types of documents:
Microsoft Word (.DOC, .DOCX)
HTML (.HTML, .HTM)
RTF (.RTF)
JPEG (.JPEG, .JPG)
Kindle Format (.MOBI, .AZW)
GIF (.GIF)
PNG (.PNG)
BMP (.BMP)
PDF (.PDF)
2. You can convert PDFs to Kindle format simply by adding the word 'Convert' in the subject of the email – by default the Kindle will display PDFs as is (i.e. one PDF page to one Kindle screen) but this can make for some tiny writing. You can zoom in but it's not exactly easy to navigate. One feature I use a lot is to convert PDF into Kindle format. All you need to do is use the subject Convert in the email you send with the PDF attached. It's an 'experimental' feature so doesn't always work perfectly, but I've never had any problems other than occasionally with images/tables. The example below shows the original (smaller text) and the converted below (where text can be adjusted to any size). Although there are a few misalignments I was very impressed that the table of contents in the document remained functional in the converted version (so you can click on the title in the TOCs and it will jump to the relevant section of the PDF – very useful for longer documents).
3. You can read your RSS feeds in full screen mode through the browser – I use Google Reader and one of the cool things you can do with that is make it full screen in your browser. You just hit key f once it's loaded to make it full screen and then use j and k to navigate up and down the items (these work in any browser – see this list of keyboard shortcuts for Google Reader). The only downside is that you only have one window on Kindle so any links that want to open in a new window you won't be able to open.
4. You can take screenshots (to then share electronically) – this is how I created the images for this blog post. To take a screenshot you just press down Alt, Shift and g. To get the screenshot, plug your Kindle into your computer and your screenshot will be there in the documents folder for you to copy to your computer.
5. You can play games on it – reading work reports on your Kindle isn't totally distraction free when you realise you can play a couple of games on your Kindle! Alt, Shift and m gets you to Minesweeper and then you can press g to go to Gomoku (5 in a row).
I hope you find these tips useful – there are also some useful posts from Simon Barron and Bethan Ruddock. Do you have any other tips to share? Let me know in the comments or share on Twitter using the #kindletips hashtag.
This post first appeared on Jo's blog Joeyanne Libraryanne on December 11th, 2011, at: http://www.joeyanne.co.uk/2011/12/11/5-things-you-didnt-know-you-could-do-on-your-kindle/
Jo is a keen user of technology and gadgets and is particularly interested in how to utilise mobile technologies in libraries. Jo tweets as @joeyanne