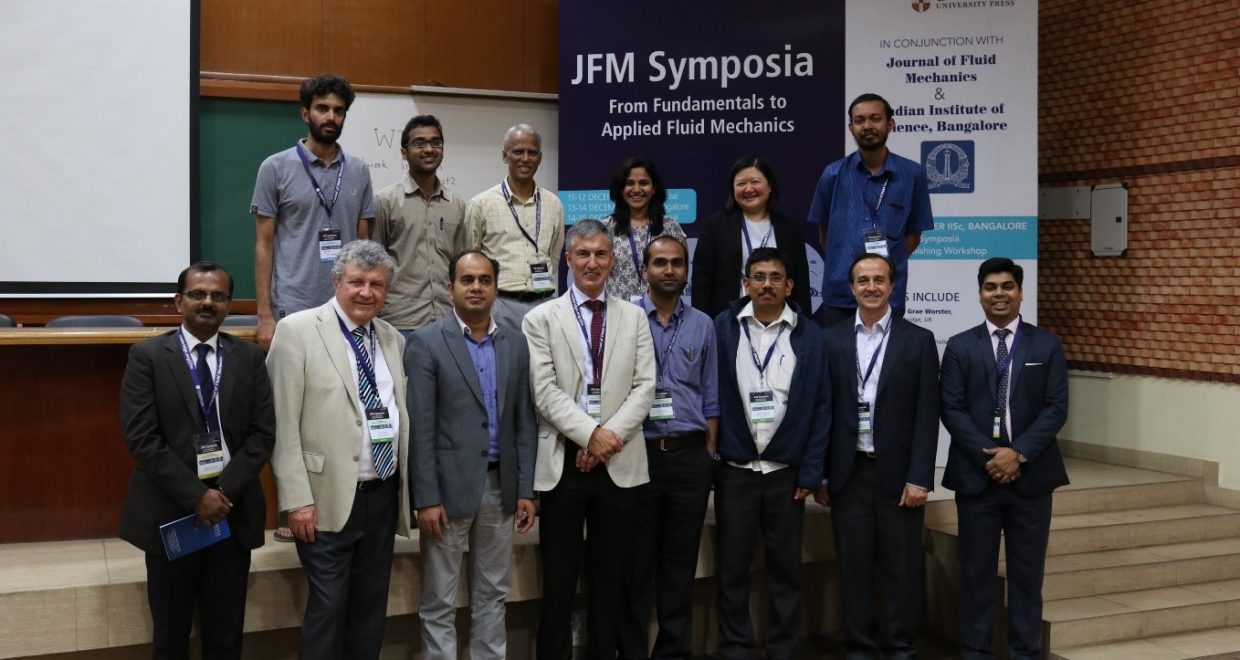 JFM Symposia 2017: Video from Bangalore, India
In 2017, the Journal of Fluid Mechanics held their first series of mini-symposia organised by editorial board members from the journal and world-class researchers based in India – notably Bangalore, Chennai and Mumbai.
It brought together leading researchers from across the breadth of fluid mechanics from fundamentals to applied interdisciplinary research including aeronautics, astrophysics, biology, chemical and mechanical engineering, hydraulics, materials, meteorology, oceanography, geology, acoustics and combustion.
The symposia were well-attended and feedback was positive. The video below is from Bangalore.
The second series of mini-symposia begins in China in November 2018, starting in Shenzhen before carrying on to Hangzhou and Beijing.
All blog entries on the JFM Symposia India