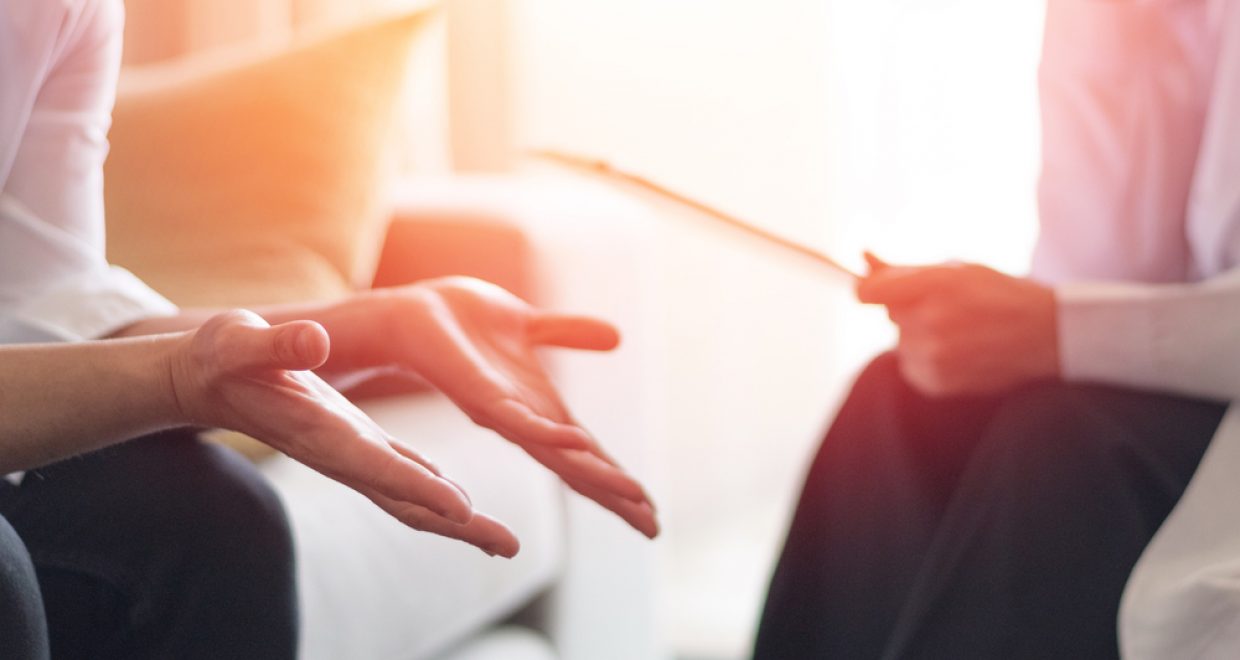 'Let's Talk': The importance of collaborative diagnosis in psychiatry
The RCPsych Article of the Month for July is from BJPsych Advances and is entitled 'Collaborative diagnosis between clinician and patient: why to do it and what to consider' by Authors Corinna Hackmann, Jon Wilson, Amorette Perkins Hannah Zeilig.
Our paper on collaborative diagnosis focuses on the process of psychiatric diagnosis. We believe that for patients much of what is valuable, as well as problematic, about diagnosis relates to the way that it is decided, communicated, and applied to treatment or care decisions. If a diagnostic process is undertaken, the majority of patients want to be actively involved. A collaborative process is more likely to be beneficial for patients and should mitigate many potential negative unintended consequences. Sharing the process includes supporting people to make an informed choice about whether a diagnosis would be beneficial to them.
Diagnosis may guide treatment decisions, but receiving a diagnosis can impact on identity and affect the way people understand and relate to themselves. There are many reports of people feeling negatively branded or labelled by a diagnosis. This can feel reductive, stigmatising and disempowering. Such responses could ironically compound distress and result in disengagement from mental health services.
A diagnosis that feels informative and meaningful can be containing – something with explanatory power amidst the confusion of mental ill-health. Severe mental illness is often bewildering and overwhelming and therefore meaningful words and a shared process of diagnosis can support a journey towards making sense and starting to recover. It can facilitate informed access to services and treatment, offer a shared language, and support connection to others with similar lived-experience.
Despite this, we have found that it is common for people not to be directly informed of a diagnosis but to find it out through incidental means, such as, in correspondence from one professional to another. Such practice appears particularly widespread for diagnoses that are considered to have the potential to stigmatise or have a poor prognosis (such as, schizophrenia or personality disorder). The result of this is that much of the potential value of diagnosis is lost to service users and their community. Worse, such practice has been reported to be detrimental for people and has been described as feeling undermining, disempowering and isolating.
We believe that where possible, the diagnostic process should actively involve patients as experts in their own mental health and where appropriate their family and friends. Our paper offers clear step by step guidance for each stage of the diagnostic process. We ask whether people are clearly and explicitly involved in the entire process. A reciprocal assessment should naturally lead to the diagnosis being transparently and sensitively communicated and, in turn, this should explicitly and clearly relate to care and treatment decisions.
A reciprocal process will be naturally informative (for both patients and clinicians), support informed involvement in treatment decisions and help build a therapeutic relationship. We see this sharing of power as beneficial for all. A shared process should foster feelings of agency and control and may ultimately be a milestone in the recovery journey. Psychiatric diagnosis has the potential to be so much more than a simplistic description and reductive classification of symptoms to inform care and treatment and is important to remember who the diagnosis is actually for.
RCPsych Article of the Month
Each month a paper is selected by one of the Editors of the five RCPsych Journals (The British Journal of Psychiatry (BJPsych), BJPsych Open, BJPsych Advances, BJPsych Bulletin and BJPsych International) View the full collection here.
Why I chose this article:

This article goes to the core of the doctor patient encounter. The first meeting can often be anxiety provoking or even distressing for the patient. Labels themselves are sometimes greeted with relief by those who are symptomatic as it gives meaning to and for them makes sense of their experiences. For others it is terrifying and signifies potential stigmatisation and alienation from their family and friends. This paper clearly details the steps that clinicians should take along the path to making a diagnosis and affixing a diagnostic label so as to do so in the most understanding and sensitive manner. This paper is practical in its content and laudable in it goal.

Patricia Casey, Editor-in-Chief, BJPsych Advances
Find out more about the RCPsych Publications by visiting the RCPsych Hub!