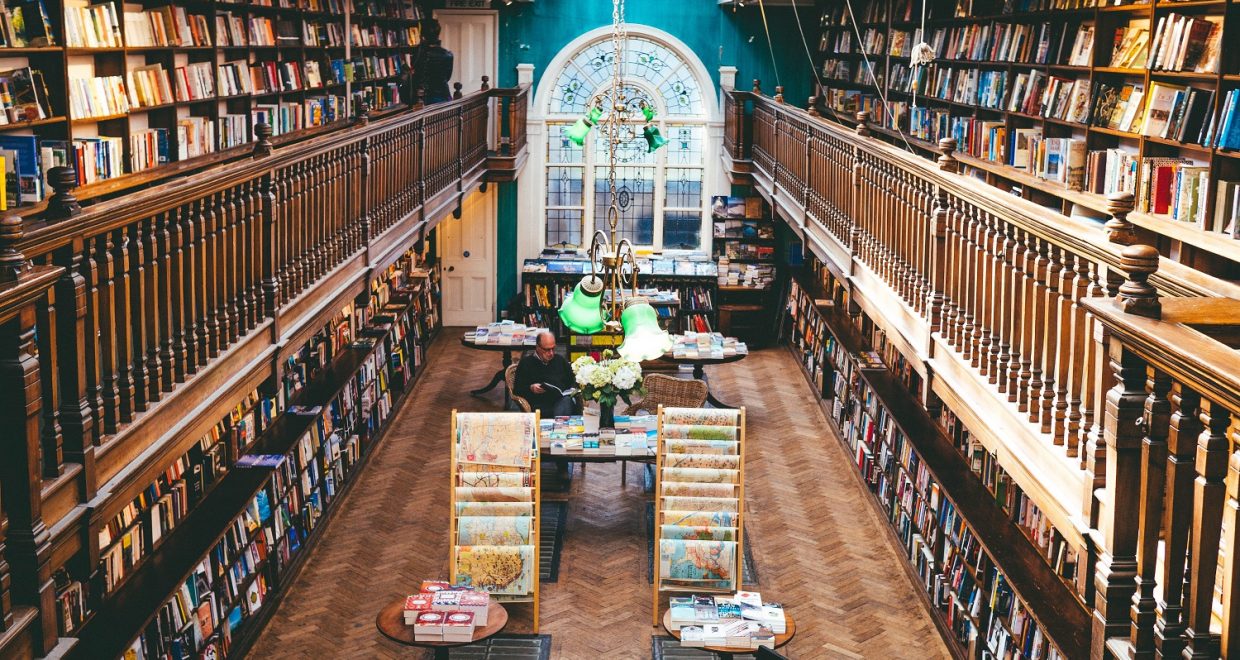 The Academic Book Trade Conference 2019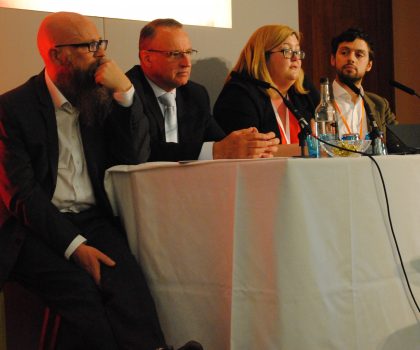 This year's Academic Book Trade Conference was held at the Chesford Grange Hotel, Kenilworth, on 9th – 10th May.  It was chaired on the first day, and for the first time, by Louis Coiffait, until recently a journalist working for WonkHE, who now works for the University of Middlesex.  He also gave the keynote address, "The Shipping News" which followed up on his presentation in 2018 (with the same title) and appraised the current HE landscape.
Louis said the among the big "prevailing winds" in academia are the recent ONS report on accounting rules; the development of the Office for Students [OfS] as a market regulator; changing student expectations and the growing insistence of students and their parents on demonstrable value for money; and the challenges of student recruitment in a post-Brexit UK.  (This was before the publication of the Augar report, which of course will have a further bearing on some of these issues.)  He added that there are still many opportunities for universities, but they will have to take a different approach from the one they have taken in the past and, especially, focus on the "passengers".
Professor Jackie Labbe, FRSA, Pro-Vice-Chancellor (Academic) at de Montfort University, talked about subject-level TEF.  She said that at de Montfort – which was one of several pilot sites for subject refinement of the TEF – most of the initial activity had taken place in centralised form, by the senior leadership team. One of the key lessons learned had been that the initiative would have worked better as a community exercise, with more input from academics lower down in the hierarchy.  The importance of the Library was emphasised (in a way that it had not been at most universities in the first TEF exercise).  At de Montfort it was acknowledged that the Library is about more than just providing "stuff": it is essential for learning support and for enhancing the learning experience.  Although, broadly, subject-level TEF was considered a good thing, many challenges remain, chief among which are not getting too hung up on the metrics – but not trying to fudge them, either; mapping identified subjects to hybrid courses or programmes that may not fit into designated categories; and reconciling work on TEF with competing demands at the university.
CUP's Becky Roberts, who has recently taken up the post of Customer Insights Manager at the Press, then shared the platform with Stuart Webster, Digital Solutions Manager and Dr Andrew Ashwin, Head of Publishing, both from Cengage.  All talked to the title "Changing Pedagogies: the challenge of developing the right resource materials".  Becky presented some results from a complex research study that CUP has undertaken at HE institutions across the world over the past year.  One of the quotes that she offered from the research summed up the current HE landscape in a nutshell.  It is from a lecturer based in the UK:
"Student expectations have changed dramatically in the past 5-10 years. Reasons include changes in school preparation for University, the availability of free online material, higher tuition fees encouraging a "consumer culture" among the student body, increased awareness of the NSS and league tables, etc. Students now expect high-quality material to be available on demand and online, relying less on "old fashioned" textbooks and their own notes."
Sofie Wennström (left), Managing Editor of Stockholm University Press and Analyst at Stockholm University Library, took as her title "The Deal-Maker and the Content-Creator: the academic library as transformative agent for OA".  She talked initially about the Open Access output of journal articles at Stockholm University (the Swedish government has issued a mandate to make all university publications OA by 2026) and then focused on books.  She said that producing monographs via the OA model was particularly challenging; but the 'long format' publication is essential for certain disciplines. There remain significant quality issues to be overcome by small presses engaging in OA monograph publishing, with the result that changing the business model can only be achieved slowly.  OA textbooks also present challenges, but Stockholm is seeking to overcome these by making textbooks available digitally whenever possible.
Peter Lake, Group Business Development Director at the John Smith Group, chaired the conference on the second day.  He first introduced Andy Stephens, FCA, Director of Finance at Loughborough University, who gave a fascinating insight into university finances. He pointed out that part of the role of HEFCE had been to protect universities and ensure their survival, whereas the Office for Students, its successor, is all about the students: universities must now thrive, survive (or perish) as best they are able to.  As the government has gradually removed teaching grants, which in any case are not entirely replaced by tuition fees, universities are operating on much narrower margins.  At one point the government said that TEF ratings must be linked to university income; however, this proved to be a political hot potato and the idea was quashed.  Nevertheless, most UK universities must perform a precarious financial balancing act.  At Loughborough, 97.5 pence in every pound is already spoken for at the beginning of the financial year; and it is a misconception that universities can boost undergraduate monies with research funding: "Research money is spent on research."  However, he concluded by saying that not all was doom and gloom:  increased scrutiny means that universities now have the opportunity to explain their true value and, conversely, to look at how they do things and see whether time-honoured methods can be improved.
The formal part of the programme concluded with two workshops, one for booksellers to tell publishers what they wanted from them and one for international students to say what they wanted from publishers and booksellers.  The students said that textbooks were still important; that the way in which they were laid out makes a massive difference to how useful they are; and generally (though not exclusively) felt that textbooks should be provided by the university.  If this was not possible, publishers should charge more reasonably for them – it was suggested that around £30 would be an appropriate figure.
Tim Godfray, who has worked as the CEO of the Booksellers Association for forty years, and will retire in October of this year, was presented with the BA's Lifetime Achievement Award.
Photograph acknowledgements:
Main: Alexandra Kirr on Unsplash
Blog : © Alan Staton, the Booksellers Association