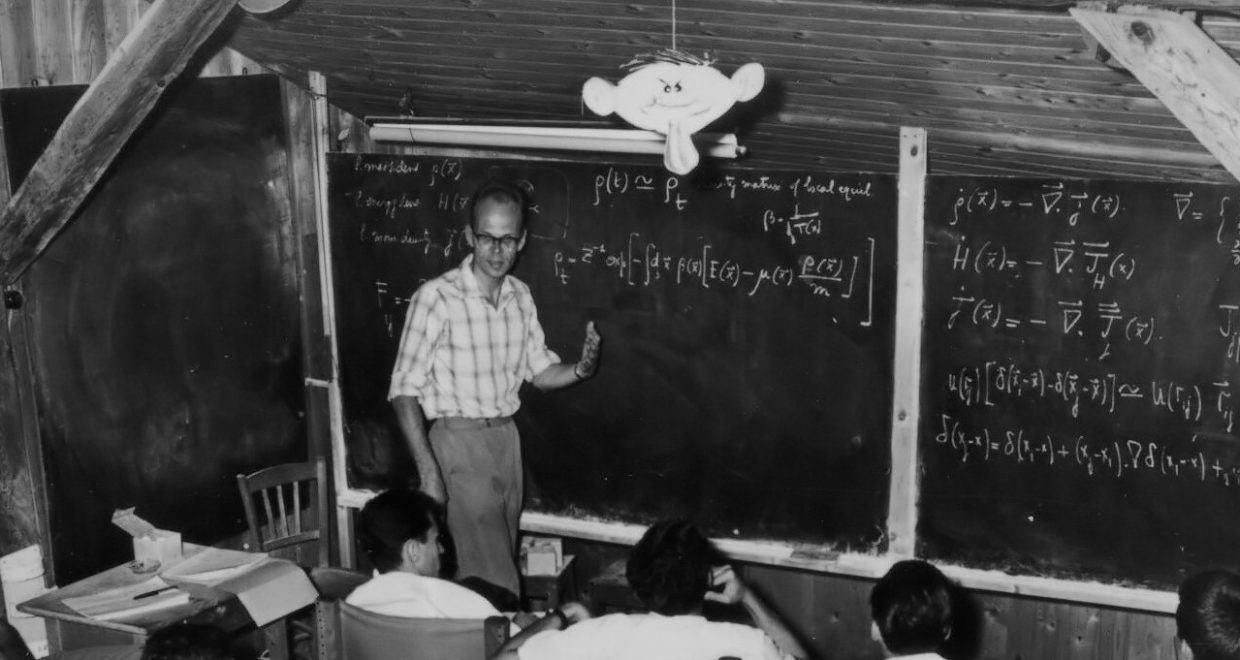 'Great things are done when (Wo)Men & Mountains meet'. Cécile Morette and the Les Houches Summer School for Theoretical Physics (1951-1972)
This blog accompanies the British Journal for the History of Science article Cécile Morette and the Les Houches summer school for theoretical physics; or, how Girl Scouts, the 1944 Caen bombing and a marriage proposal helped rebuild French physics (1951–1972) by Pierre Verschueren
The circulation of ideas happened on a global scale for a very long time, through various intermediaries, for instance the large-scale spreading of scientific journals and the culture of scientific internationalism. But, in the French case, it was only after 1945 that the circulation of individuals, and with them experimental practices and organizational methods, became critical in the world of physical sciences. No longer was international movement the culmination of a handful of exceptional careers, free of laboratory servitude (e.g. Marie Curie, Paul Langevin, Jean Perrin). To put it in a nutshell, during the 1950s and 1960s a new type of transnational scientific elite emerged – as the physicist's profession was profoundly restructured. Internationalism was no longer the prerogative of scientific celebrity, but an element of distinction, a major part of research training, unusual but no longer exceptional. This transformation was only made possible by the creation of a series of new institutions and programs, destined to facilitate and structure such circulations.
This article explores the history of what was surely one of the strongest elements of that social apparatus, and one of the most innovative: the first and most effective 'crash course' in theoretical physics, the Les Houches School of Theoretical Physics, a summer school founded in 1951 by the young Cécile Morette (1922-1971), in a small alpine village. By doing so, I intend to plead for the importance of considering the various sociological and institutional conditions of possibility of science's transnationality – as they may be, paradoxically, local and contingent.
As a matter of fact, it was only thanks to extremely specific and intertwined social positions and dispositions, in terms of class and gender (derived from her socialization as an expected dame de la bourgeoisie), and through the interactions between such social attributes and a dramatic life event, that Morette managed to gather a network diverse, powerful and transnational enough to create this institution. Building on this starting point, and following the first years of this school, the article describes how her school quickly became an international model, paving the way to new articulations between the local, the national and the global scales, even beyond the Cold War oppositions.
This essay was awarded the Singer Prize by the British Society for the History of Science for 2018.
Read the article in full for free here.
---
Main image: "The lecture Hall in 1959. Archives de l'Ecole de physique théorique des Houches, reproduced by kind permission of the Ecole de physique des Houches".  Supplied by the author.