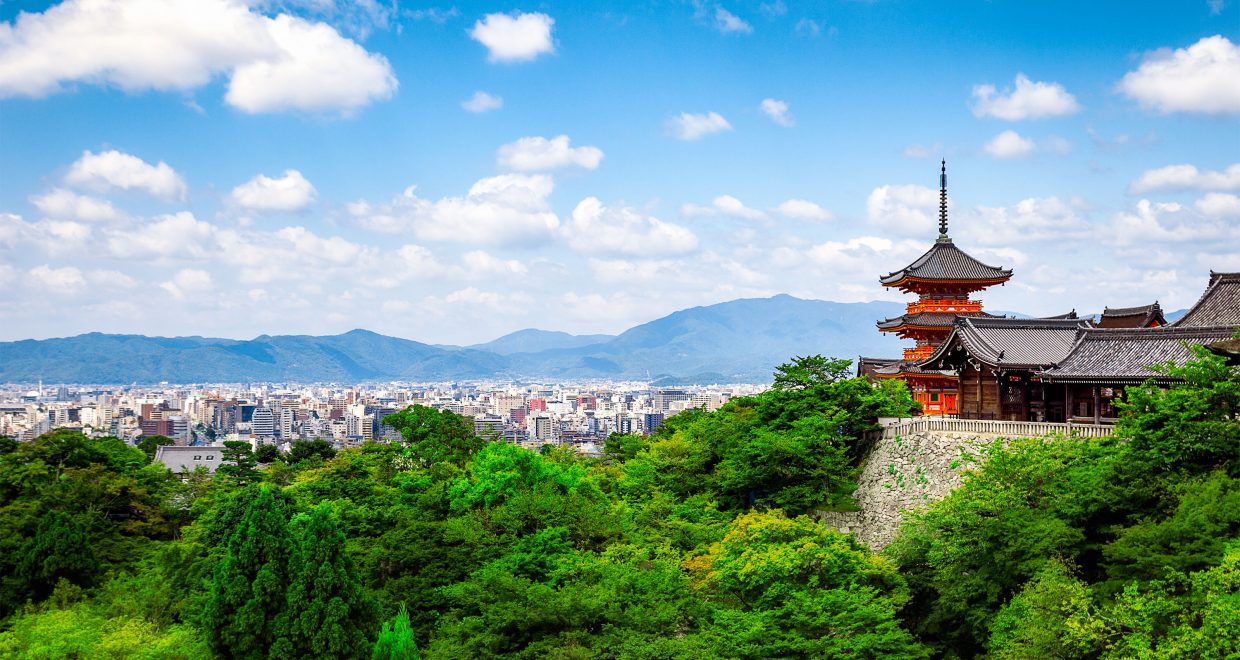 Librarian Perspectives: Professor Katsunori Iino, University of Bukkyo, Japan
An interview with Professor Katsunori Iino, Library Specialist, the University of Bukkyo, Japan
Q: You have an unusual job title, at least to Western eyes. What does your job entail?
A: "Library Specialist" is a title translated directly from the original title in Japanese. I think it's unusual, too. It really means something like "senior librarian".
My job title (in English) has now been changed to "Senior Systems and e-Resources Librarian", but the job itself has not changed. It still entails taking care of library systems, web services and e-resources, and teaching information science.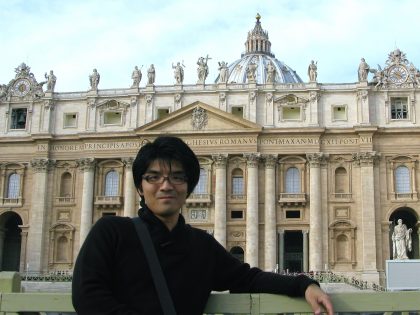 Q: How long have you worked at Bukkyo University? What other posts have you held, there or elsewhere?
A: I have worked at Bukkyo University as a systems librarian for 15 years. I started there in 2004. Before that, I worked as a cataloguer at Kyoto University, specialising in Chinese content. Kyoto University has one of the largest Chinese collections held by any Japanese university.
You may find this surprising, but my first job after finishing my master's course was to work as a Japanese Railways station attendant. I was really interested in the transportation "network" when I was a student and I wanted to be a railway engineer. (The concept of job rotation is common in Japan, and new employees always experience on-site work.)
I left the railway company because the work was having an adverse effect on my health. Shortly afterwards, I became an academic librarian, a job in which I was able to focus on the information "network" instead. I've come to believe that my vocation was always to be a librarian.
Q: What are the high points of your career? What are you most proud of having achieved?
A: I'm really proud that I achieved the implementation of the first web-scale discovery service in Japan, in co-operation with a service vendor from the USA. As you know, the Japanese language is quite different from English; for example, various types of characters – Kanji, Katakana, Hiragana, Alphabet, etc. – coexist in a single sentence or paragraph, and, unlike in English, there is no space between the words. Therefore, it is difficult for a machine to make an index from these sentences without knowledge of Japanese grammar. Because of this, in 2009 searching the Japanese language via a web-scale discovery service was not very effective. However, I was immediately fascinated by the potential of such a service and wanted to find a way of using it in our library. I managed to persuade senior management at our university to draw up a contract to implement this service, on the premise that I would resolve Japanese indexing problems for the American company. I myself worked on the project with the service vendor, by giving them the fundamental knowledge of Japanese grammar they needed in order to introduce the system successfully to Japan. Both physically and mentally, this was very taxing work for me, and I was delighted when the project succeeded.
Q: What would you say were the top 3 challenges facing librarians in Japan? And what is the main challenge for you at your own university?
A: My top three challenges are "budget cuts", "personnel cuts and wastage" and "isolation from global library community".
The population of Japan continues to decline every year, because of its low birthrate. Consequently, the population "pyramid" is not in healthy shape. The percentage of elderly people is so high that a new phrase – "multi-death society" – has appeared in news programmes and newspapers in recent years. Student enrolment at universities is therefore decreasing, and this puts pressure on the budgets of both local and national universities. Universities cannot solve this problem because it is owing to structural issues within our society.
Personnel cuts and wastage occur for the same reason. We have no choice but to adapt and face up to this unpalatable reality.
Japanese librarians' isolation from the global library community might be more solvable. Currently, librarians in Japan are not very active in joining the global library community and playing a role in it because Japanese librarians don't have much opportunity to speak English and therefore believe their English is inadequate. This situation makes it difficult to share Japanese academic information with overseas academic communities. Our approach to communication with librarians from other countries has therefore been somewhat passive; but the rest of the world shows great interest in the work being done at Japanese universities and in Japanese academic libraries, and it is up to us to find ways of sharing it more widely.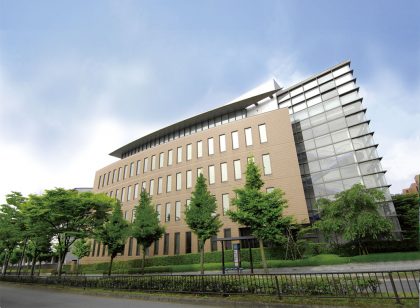 Q: What do you most like / dislike about working with publishers?
A: I like it most is when I can understand quickly what publishers are thinking about a given situation and the approach they are taking towards it. I believe CUP is the publisher that thinks most seriously about sustainable coexistence with academic communities and libraries. As librarians, to be able to understand the policy of such a publisher – one with integrity – enables us to think about the direction our university libraries should also take. That is very significant for me.
Q: How do you see the future for both librarians and publishers? What do you think the academic publishing / library landscape will look like in 5 years' time?
A: As further progress is made in Open Access publishing, little by little the role of libraries and publishers will change. I think there will be more opportunities for libraries to publish OA content, using the institutional repository as a platform for Green OA. I think the trend for publishing OA books will intensify. In Japan, researchers often get research grants, and many also receive publication grants. As the research grants generally stipulate that research results must be published, the publication of books via the OA model and the placing of them in institutional repositories will increase over the next five years. It is more attractive to researchers to find a wide audience for their work in this way than to sell just a few copies for small royalties and not get the level of dissemination they would like. Naturally, publishers will also need to publish books via the Gold OA business model. Gold OA books obtained from a trusted academic publisher like CUP offer complete quality assurance.
Q: Tell us a bit about your personal life. How do you relax?
My house is located near the largest lake in Japan – Lake Biwa – so I really enjoy running along the lakeside every weekend. Like all librarians, I enjoy reading, especially history and science fiction. Most of all, I like to travel – whether within Japan or overseas, I find travelling very refreshing! Sometimes I watch European football matches and enjoy them, but because there are few opportunities to broadcast them in Japan, I usually just enjoy watching my local team play. They are Kyoto Sanga F.C. and I am one of their regular supporters.