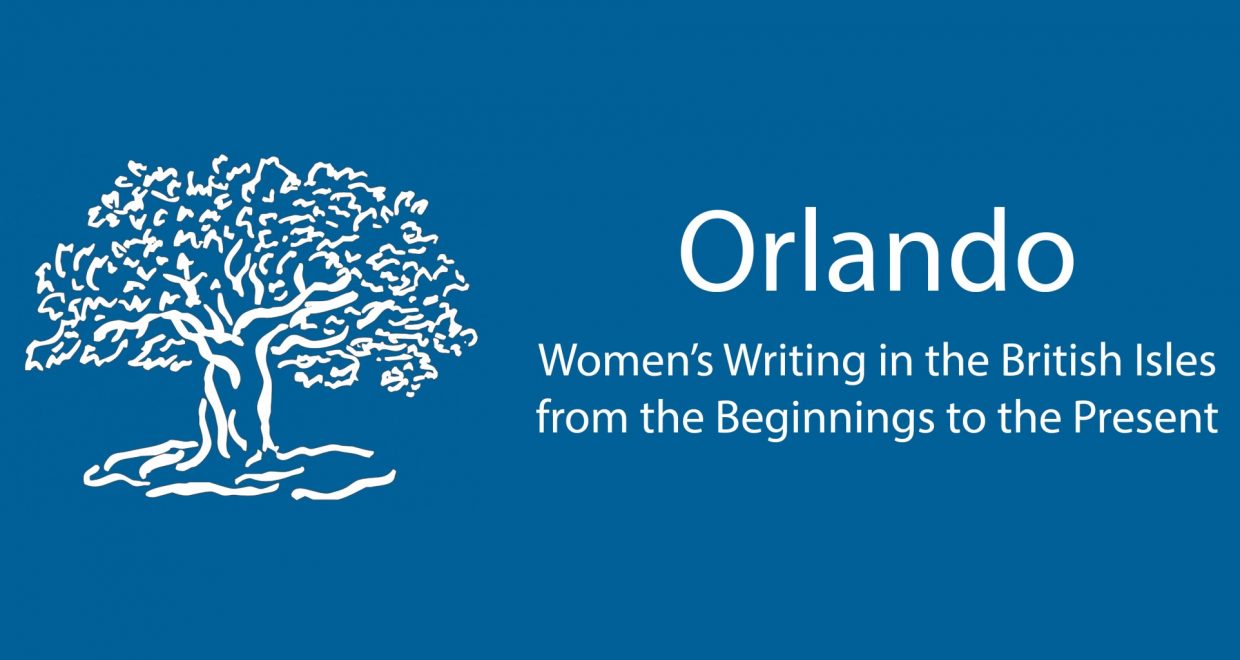 Orlando Project: Special Access for Women's History Month
Women's History Month begins on 1 March 2020 and in recognition the Orlando textbase will be freely accessible without subscription for the entire month. Go to orlando.cambridge.org and login using the username womenshistory20 and password orlando20 to savour the wealth of women's literary history.
Usually only an Overview screen for each author is open to non-subscribers; however in March everyone can enjoy Orlando's wealth of information and comment on British women writers, as well as some male and non-British writers, and the socio-political contexts they all wrote in.
In our historical-critical prose, all team members have set out to be clear, lucid, information-packed, and entertaining. Reference sources don't have to be formulaic, designed apparently by robots, or written by numbers. We find writing by women, now and for centuries before us, to be compelling, relevant, and memorable – and women's lives, whether representative of their social environment or sharply nonconformist, to be endlessly fascinating. We want these qualities to shine through our presentation.
Orlando uses digital means to gather facts and relate them to each other. This blog mentioned Caroline Herschel in a posting on women in STEM for International Women's Day; did you know how young ladies of Augusta, Georgia, USA, formed a Caroline Herschel Society in 1842 and pooled their money to buy a state-of-the-art telescope? Did you know how Jane Squire (to be found, like Herschel, by searching Genre > Scientific Writing) published A Proposal for Discovering our Longitude in 1742, and felt sure it was misogynist prejudice that denied her the famed Longitude Prize?
Experiment with searching by tags. Find women who were productive authors and bore more than a dozen children, or writers whose uprooting from one country to another was an important factor in their work. Find women who wrote dystopias set in the future, or historical novels set in Scotland. Trace chains of influence and intertextuality from one woman writer to another. Do all this for free in March 2020.
Each year new people join the Orlando team as others move on; the textbase bears traces of well over a hundred minds that have contributed to researching, writing, and encoding it. Revision and expansion of content continues, although just now all work is directed towards technical improvement, including a new interface. Exciting innovations are in our future well beyond this March!