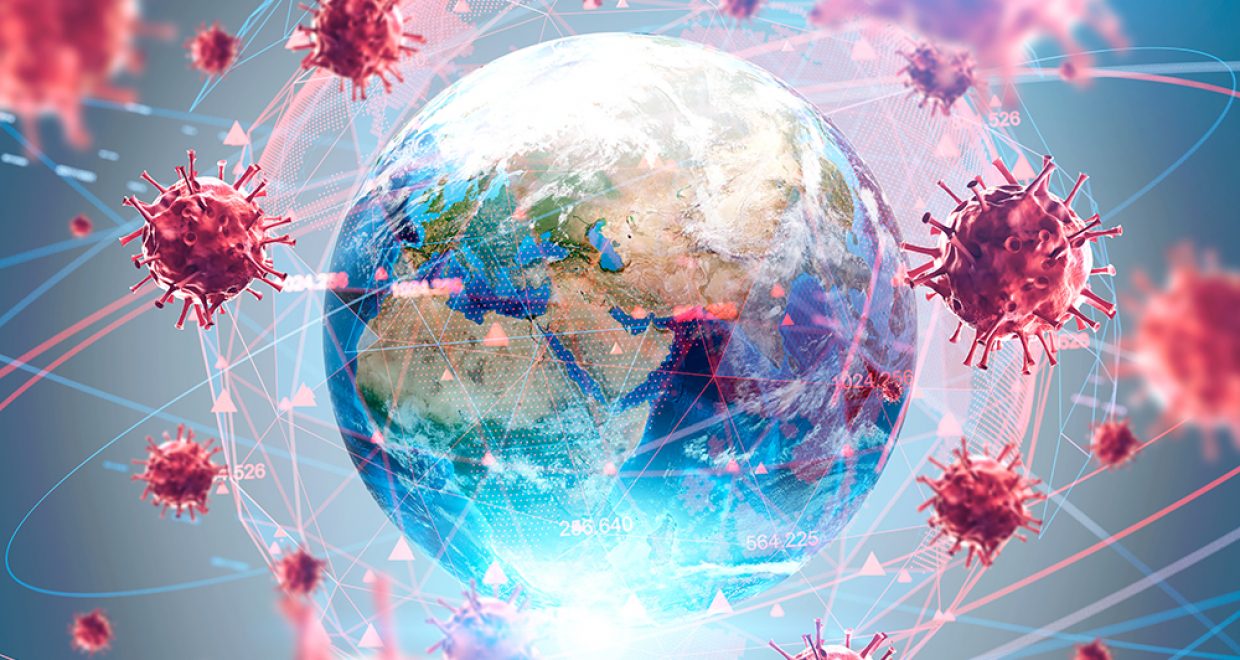 Austria's Response to the Coronavirus Pandemic – Now updated
From time to time, until the crisis has passed, the HEPL blog series authors will be given the opportunity to provide short updates on their country/region's continuing response to this worldwide catastrophe and their further reflections on those responses. Each update will be labelled accordingly with the original response at the bottom of each post.
HEPL blog series: Country Responses to the Covid19 Pandemic
Austria's Response to the Coronavirus Pandemic – the August update (2020)

Maria M. Hofmarcher-Holzhacker
HS&I Health System Intelligence & aha. Austrian Health Academy
The COVID-19 containment strategy shows effect. In mid-June, the government was applauded by a top rank official in an EIU report which compared the efficacy of response in OECD-countries. Strong inbound travel restrictions which were relaxed recently played an important role in the assessment. While Austria saw isolated outbreaks in some parts of the country at the end of June, the cumulative infection rate (241 in 100 000) at the end of July was about half the rate in France or in the UK. The number of deaths is largely constant since the end of April (8 per 100 000). The total number of tests performed per 100 000 (96) was lower than in the UK (134) but higher than in Italy (65). Research shows that infections and deaths due to the epidemic have no poverty gradient. Yet, the probability of infection on the level of districts rises with unemployment.
Recession has kicked-in, unemployment has soared, minor recovery in sight. To weather the COVID-19 shock to the economy, the government established a recovery fund aimed at e.g. stabilizing health care provision, revitalizing the labour market and cushioning revenue losses. In mid-May the fund was allocated about 25 billion EUR and was elevated to 41 billion EUR in mid-June to bolster the recovery.
As regards securing the liquidity of enterprises, commentators and the opposition criticized the bail-out of "Austrian Airlines", the national carrier, as a giveaway to the mother Lufthansa without safeguarding enough national interests. While companies lay off people or file bankruptcy, employment has slightly increased thanks to summer tourism in the last weeks of July.  At the European Council meeting in July, Austria has successfully lobbied for higher paybacks in light of increased Member States contributions following the exit of the UK from the block. Austria also pushed for reduced transfers in the "Next Generation EU" programme and proudly presented its prominence as a "frugal country".
A recovery fund for health is not yet defined. Estimates suggest that 2.5 billion EUR is needed to reimburse extra spending for providing protective measures in federal states. Expected revenue losses in health financing would add another 1.1 billion EUR in 2020. Health related provisions of the recovery fund tentatively foresee 4 % of the assigned 41 billion EUR. Thus far, there are no plans to boost demand by public investment in health and care. This is overdue as improved access and better-balanced quality care are needed.
Legislation to guide public behaviour is criticized to lack accuracy. There is an ongoing debate about the quality of government legislation. For example, police fined people for disobeying the law even though its content was not accurate. Claims are partly dealt with by the People's Attorney who promised to help find compensation even if fines were already paid. On July 24 the mandatory use of face masks in supermarkets was restored as infection rates partly started to trend upwards. Legal experts consider this unconstitutional as it does not apply to all other shops. The Ministry of Health argues that groceries are a necessity while buying shoes is not. While also the legality of distance rules is questioned, the Minister of Health asks to keep one-meter distance, corresponding to the size of a "baby elephant". On August 1, a traffic light system was introduced to regionalize alerts. Federal states endorse the system, guidelines are in the making.
"Salzburger Festspiele" are a show case for comeback of the arts and events. The lessening of shut down measures started on May 1 and was cautiously phased in to keep infection rates under control. At the start of June concert halls could hold events with a reduced number of visitors. The biggest classical festival "Salzburger Festspiele" was opened on August 2 with tight measures to prevent the spread of infections. Still, the whole branch organizing events remains in limbo. There are a variety of summer outdoor events that are required to keep records of the personal information of visitors. Contact tracing appears widely accepted on such occasions. Still, the acceptance of a "StoppCoronaApp" seems low. There is general nervousness – health wise and in economic terms – on how the pandemic will evolve in the autumn. This is reinforced by the announcement to drop restrictions, e.g. that gatherings can be held for up to 10,000 people.
Austria's response to the coronavirus pandemic – the May update
Maria M. Hofmarcher-Holzhacker
HS&I Health System Intelligence & Austrian Health Academy
Starting on March 11 a basket of shut-down measures was phased in, aimed at shielding the health care system. By the end of April, 145 laws or orders have been changed or newly issued, and about 60 government press conferences have been held. On May 1, new orders were issued to regulate behavior during the second phase of the pandemic – i.e. when shops, some schools and services including religious services open-up, and care homes may receive visitors. Restaurants and hotels will follow on May 15. The law requests people to keep physical distance and to wear masks in all public places. Public gatherings are permitted for 10 persons, leaving art in despair. There are discussions about permitting "ghost-football" as well as car races without visitors. Debates about contact tracing loom amid advice to use an NGO-developed "StoppCoronaApp". Many loosening measures will be detailed and enforced at the level of the "Bundesländer". Regional policy makers abstain from authorizing regionalized opening rules, saying that they prefer federal guidelines to follow.
Communication: from infection rates to individual responsibility  
Strategic communication by the government has changed. Early on the daily growth in the number of infected people was used as key variable to inform the public. After the growth had slowed the reproduction number came into play, currently and overall at 0.67, with visible variation across regions. At the end of April when a gradual relaxation of measures was initiated individual responsibility was called for. The government said that by now people have adjusted to a "new normality" and that they trust in the risk awareness of people.
The Chancellor is invited in international channels and holds talks with other heads of state to share experiences. His popularity is high – two thirds of the population support the government's policy. In the early days of the outbreak the government showed unity, largely supported by opposition parties. This has changed lately. Social Democrats oppose the 1950 "epidemic law" on the grounds of limiting public gatherings. Also, claims are made to raise unemployment benefits to strengthen demand in the economy.
Economy: response measures and grim outlook
To limit immediate damage caused by the shutdowns the government secured a 38 billion EUR package. This contains 4 billion emergency aid including a "hardship fund", 15 billion to rescue industry, and tax deferrals (10 bn). Currently, it is per-capita wise lower than that in Germany. There are also guarantees (9 bn) and 5 billion EUR for a "short-term work fund" to cushion employment. Joblessness in women is less severe than that in men. At the same time unemployment affects more highly qualified women, while low qualified men are hit harder. Women report more distress than men before the crisis when their level of contentment exceeded that of men.
First quarter 2020 estimates suggest that the economy is down by 2.7 percentage points compared to the same quarter in 2019.  The annualized outlook is grim.  Tax revenues are assessed to decline by about 4 billion EUR, likely squeezing the fiscal space for health by an estimated amount of 500m EUR. Yet a parliamentary resolution claims to bolster health budgets in 2021. Commentators expect weak growth throughout 2020 across the world but also point to the importance of more public spending allocated to health systems in the years to come. Austria joined the Global Corona Response group to combat Covid-19,  but with very little funding.
The health system is resilient, reasons remain opaque  
Infection rates are down as well as utilization of hospitals and intensive care beds across the country. There was never a day where capacity for COVID-19 patients was exceeded. Austria´s ranking in preparedness of public health threats is second-rate. At the same time, the near-to-total lockdown policies have been effective to contain the spread of the epidemic. Equally, Austria has, per capita, seen a fraction of the deaths from COVID-19 of other countries. As everywhere, men are more affected by death due to Corona than women. While about 15,000 tests per day were planned, the strategy has changed in view of the significantly falling number of cases. In addition to the clarification of suspected cases, the screening of asymptomatic people in care homes and hospitals is strengthened, experts say.
The health care system has started to release capacity to better address care needs of non-COVID19-ill patients. Anecdotes point to a decline in deaths from cardiovascular diseases but also to delayed chronic care and more suffering of patients with regular care needs. A simple comparison of weekly all-cause mortality trends shows higher rates at the end of March 2020 when compared with averages in the same weeks between 2016 and 2019. Yet according to comparable estimates across countries, Austria saw thus far no hikes in excess mortality. Mortality was particularly higher in the age group 65+ for both sexes in all countries.
Uncertainty about the trajectory of the pandemic remains high, and experts worry about a second wave of infections. The Austrian President spreads optimism, saying that people in Austria are prepared to stem fear.
Maria M. Hofmarcher-Holzhacker
HS&I Health System Intelligence & aha. Austrian Health Academy
The corona pandemic started in Austria on February 25, 2020, when the first two cases of the illness were reported from Innsbruck, the capital of the federal state Tyrol. This region has a long border with Northern Italy. Health authorities there were informed about contagion early. For example, warnings came from other authorities who claimed that infections were imported from people who enjoyed skiing holidays in Tyrol. Currently, Tyrol is nationally and more often internationally criticised for the spread of the virus in Europe. Lobbies of skiing tourism and authorities are alleged to have collided. Authorities and politicians are indicted to have delayed the reporting of COVID-19 cases to federal authorities. A while before the federal level dealt with the pressure coming from Tyrol, the Austrian Chancellor said in a newspaper interview that he was warned by Benjamin Netanjahu in a phone call early on. He said that this had pushed him to act swiftly and to phase in measures.
Since early 2020 Austria is governed by a conservative-green coalition. The Chancellor belongs to the conservative party (ÖVP) which holds both the Ministry of Finance and the Ministry of Internal Affairs. Greens hold the Ministry of Social Affairs including health. Frontline communication about the crisis is largely led by male representatives of the gender-parity government. Government actions are mostly informed by a group of scientists including mathematicians. Early, they presented results from an agent-based simulation model of the epidemic spread and consequences for the health system. The national public health institute resumed a coordinating role in this context.
As opposed to other European countries, high level experts in epidemiology are rare in Austria. Also, communication to the public is done exclusively by politicians. Besides the Minister of Health, supported by various experts in the background of the administration, the Chancellor is key.  Overall, and until recently, the government showed unity in communicating and presenting measures to inhibit the spread of the virus.
Measures in Austria came early – health sector response a piecemeal
School and university closings and an event ban were initiated on March 11. Subsequently, restaurants and all shops except groceries, pharmacies and tobacco shops were closed.  Also, manufacturing and production in general were shut down. The sum of the measures has led to a substantial increase in unemployment and has prompted the government to implement programs to mitigate economic consequences.
As everywhere, one of the key objectives of all actions was to shield the health care system. The most important challenge decision makers face is to prevent strain on hospital capacity, specifically in intensive care. In comparison to other European countries, Austrian hospitals are well equipped with capacities including beds. Furthermore, most of the buildings, including infrastructure, were renewed in many hospitals across the country in the last decade. Consequently, capacity may be elevated to full potential as ordinary hospital beds may be altered quickly into intermediate care or intensive care beds.
Current simulations indicate that there is surge in capacity in Austrian hospitals regarding intensive care beds until the end April. The number of ventilators was counted to exceed maximum intensive care capacity. This may safeguard recent developments. For example, the growth in the number of people who tested positive for the coronavirus slowed visibly. Now, doubling time is between 9 and 10 days. While in mid-March COVID-tested cases still increased at a double-digit rate daily, the speed of doubling diminished gradually starting at the end of the third week of March, at around 5 percent per day. At the same time, it appears that the growth of hospital cases including inpatient care cases came to a halt. From today's perspective, there is little reason to believe that the growth of new infections will accelerate again soon. This trend gives rise to cautious optimism. Presently there is only speculation of how many people carry the virus but don´t have symptoms while being contagious. Estimates suggest that current numbers probably increase by a factor 5 to 10 if all infected persons were counted. In the weeks to come a group of social scientists is requested by the Ministry of Science to run a random sample to quantify the level of undetected cases. At the same time, the Ministry of Health runs a sample of health care workers.
Reflection
The wearing of clinical masks will come into force in Austrian supermarkets on April 6th. This measure could later be extended to the public space. In return, it is planned to lift some of the restrictions on public life, companies and businesses. Very recently, the government has also promoted the voluntary download of an "CoronaApp" raising strong concerns of data protection issues.
The continuation of the measures that came into effect in mid-March has probably contributed to a sharp slowdown in the growth in the number of people who tested positive for the coronavirus. It appears that the response thus far was sensible. Stepwise implementation has prevented panic from emerging. Strong leadership on the top level of the federal government contributed to that. According to polls people largely approve of the measures.
The testing strategy of the government is thus far limited to cases who show symptoms and to people working in the health sector. Test capacity is increased but still not up to potential. For example, currently only about 3,000 tests per day are being performed amid government plans to increase the number of tested people to 15,000 daily.  The decentralized health system reveals difficulties of the federal government to oversee procurement of critical equipment. Finally, Austria has not yet joined the EU initiative from a group of Member States who joined forces in procuring critical material including ventilators.
While bold steps were taken to safeguard the economy, there is a lack of joint actions to shield the health care system. A protective shield, coordinated across jurisdictions and stakeholders, is a prerequisite for the gradual withdrawal of measures. As disease, due to Corona, may still rise the spread thus far has been uneven across the country, with Tyrol and eastern parts of the country showing high levels of the outbreak when compared to e.g. Carinthia that also has a long border with Italy. In addition, little is known about the prevalence of infection rates in nursing homes. This contributes to a high level of uncertainty of the trajectory of the epidemic in Austria.
In pre-COVID-19 times Austria was repeatedly requested to streamline hospital (over-)capacity and invest in primary care. Yet, in ambulatory care outside hospitals there are recommendations from the medical associations to only consult doctor offices in urgent cases. Many patients seem to adhere to these recommendations.  Doctors' offices have seen a significant decline in the number of patients, also in private practice. In all hospitals, elective interventions are suspended to keep capacity free for COVID-19 patients. Only acute therapeutic measures are carried out. There are indications that in many hospitals quality control measures cannot be carried out or only to a limited extent. This concerns for example tumor-boards, interdisciplinary case-related discussions.  If the current measures are continued, a deterioration in good care of non-COVID-19 patients is foreseeable, especially of chronic oncological and mental health illnesses.
Health Economics, Policy and Law serves as a forum for scholarship on health and social care policy issues from these perspectives, and is of use to academics, policy makers and practitioners. HEPL is international in scope and publishes both theoretical and applied work.