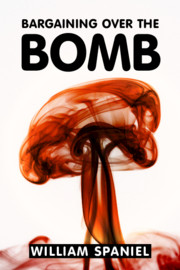 The Successes and Failures of Nuclear Negotiations

Coming soon

Expected online publication date:

February 2019

Print publication:

28 February 2019

Can nuclear agreements like the Iran Deal work? This book develops formal bargaining models to show that they can over time despite apparent incentives to cheat. Existing theories of nuclear proliferation fail to account for the impact of bargaining on the process. William Spaniel explores how credible agreements exist in which rival states make concessions to convince rising states not to proliferate and argues in support of nuclear negotiations as effective counter-proliferation tools. This book proves not only the existence of settlements but also the robustness of the inefficiency puzzle. In addition to examining existing agreements, the model used by Spaniel serves as a baseline for modeling other concerns about nuclear weapons.
---
Journal: British Journal of Political Science , First View
Published online:

05 March 2018

, pp. 1-24

Criminal violence differs from other conflicts because illegal cartels primarily use violence to eliminate rivals rather than overthrow the state. However, politicians' ability to influence cartel behavior remains unclear. This article argues that politicians alter the use of violence by setting their jurisdiction's police enforcement levels, but that cartels can bribe politicians to look the other way. Because cartels are uncertain about politicians' corruptibility, not every bribe is successful. Following an election, cartels must invest resources into learning politicians' level of corruption. Cartels only increase their level of violence after successfully bribing political leaders, which implies that local violence levels should increase the longer parties remain in office. The study formalizes this argument and tests its implications using data on homicides and political tenure from Mexico. The results link incumbency to violence and suggest Mexico experiences an additional 948 homicides for each year of increased political tenure after holding an election.
---