Published 12 February 2018
Ever thought about using Instagram in the language classroom? Laura Sigsworth suggests a fun collage photo project for your students to try. Get students to share their creations on Instagram with the #cambridgeculturecollage hashtag – we can't wait to see their entries!
If you're a teacher of teenagers, you'll know they love taking photos and sharing them with their friends. You'll probably also be familiar with the photo sharing platform Instagram, which has 700 million active users. According to user information for 2017, 17% of teens say that Instagram is THE most important social media site. So why not harness this constant photo snapping and sharing in a class project?
The activity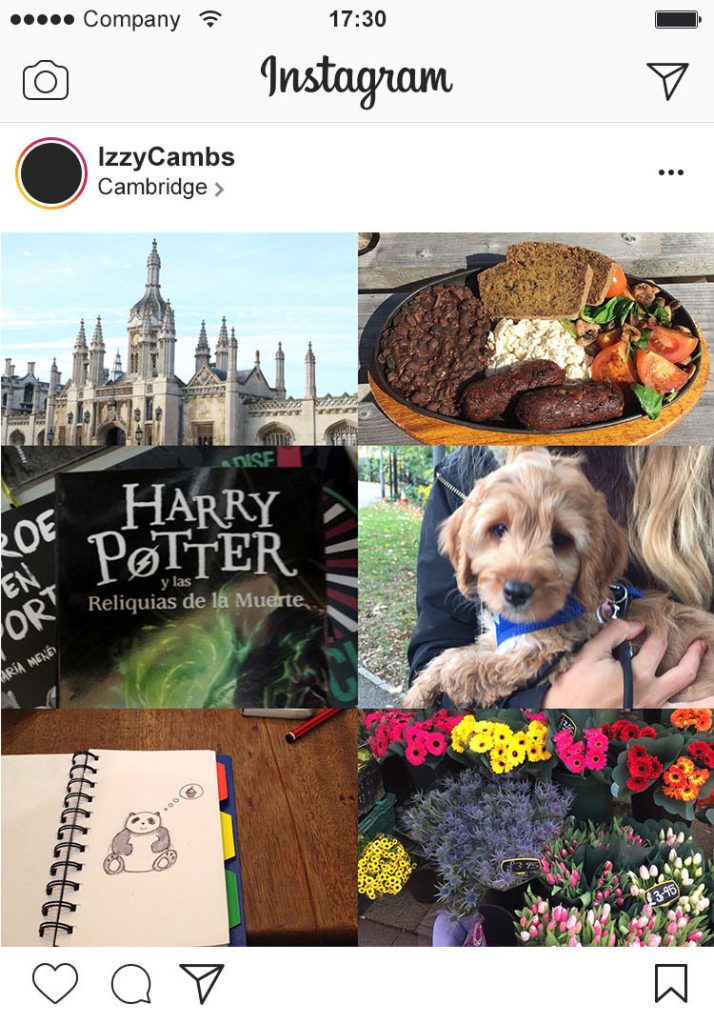 1) Show students the Instagram collage above. Ask them to work in pairs or groups to guess things about the student who made it, and to then write some simple sentences about their guesses, e.g. I think they like dogs. You can use these questions as prompts:
Where are they from?
What do they like?
What else can you guess about them?
2) Now reveal the description from the student who made the photo collage: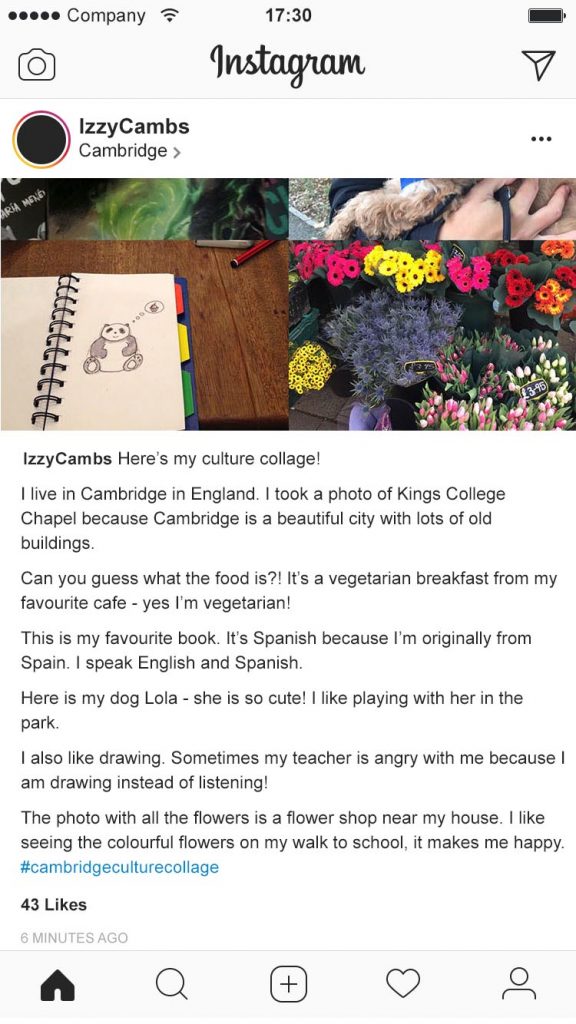 3) Next, ask students to create their own photo collage to share their identity and culture with other students around the world on Instagram. Get them to plan their collage using a mind map: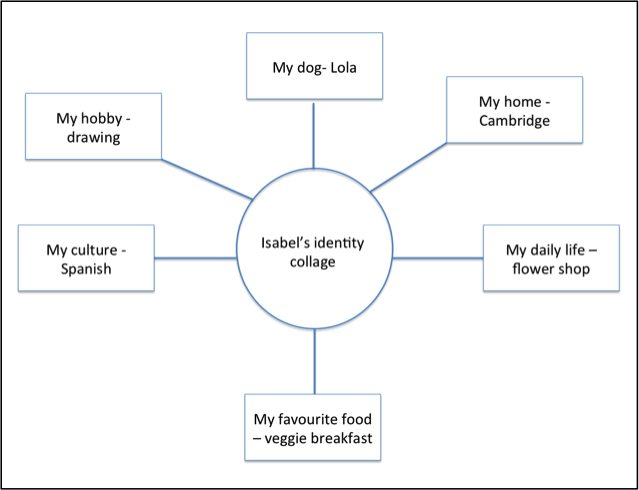 Students can take photos or use photos they have already taken.
Share your collage on Instagram
4) Now ask the students to upload their photos to Instagram (either in class or as homework) with the following instructions:
Open the Instagram app and select the upload icon.
To the right of the upload screen, select the 'layout' icon (second icon below). This is a separate app that works with Instagram, and allows you to create a photo collage.

Alternatively, try the 'multiple' feature icon in Instagram (third icon above) which lets you create a carousel of photos to scroll through.
Write a description underneath the photos you have chosen, explaining how they represent you as a person and where you are from.
Use this hashtag #cambridgeculturecollage in the description and tag @cambridgeupelt so that we in Cambridge and other students around the world can see your collage creations!
> Download the student culture collage worksheet
See what other students have posted
This is a great class project that gives students to opportunity to learn more about students around the world, and best of all, you can keep coming back to it throughout the term, or even the school year!
See the latest student entries here: