This week, we're looking at how one of our online professional development courses can help you when preparing your students for IELTS. This ties in with one of the principles for teachers' professional development: I for Impactful.
INSPIRE: the principles supporting your professional development
The word INSPIRE explains our teacher development principles.
The first 'I' in INSPIRE = Impactful. This means that your professional development (for example, if you take an online training course), can have a really positive impact on your students' learning. This applies even more when your students are preparing to take an English language test such as IELTS.
Below are two examples of practical classroom activities, taken from our How to Teach IELTS online course.
Example activities: Encouraging speaking and extending answers
These activities will help you to prepare your learners for the IELTS Speaking test. The aims of these activities are:
to develop your learners' fluency
to encourage them to give extended answers
to give them an opportunity to practise speaking about familiar topics.
Activity 1: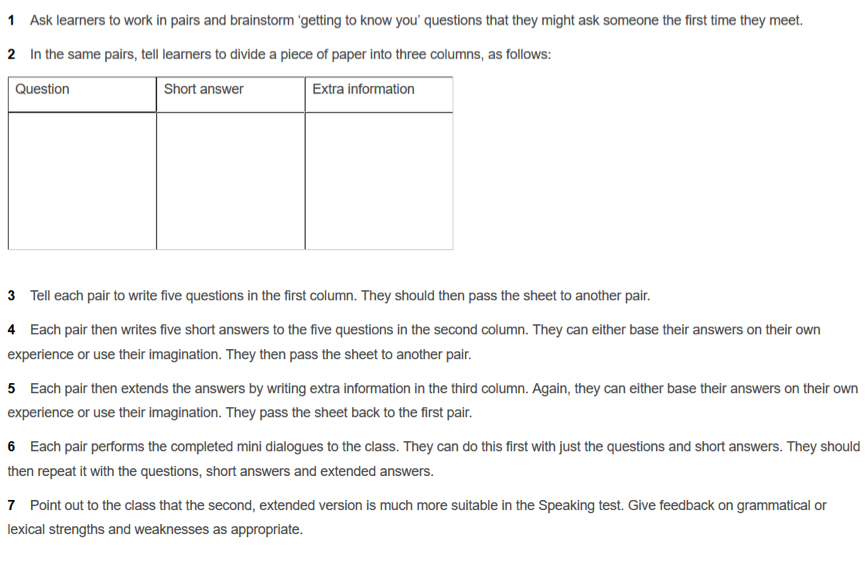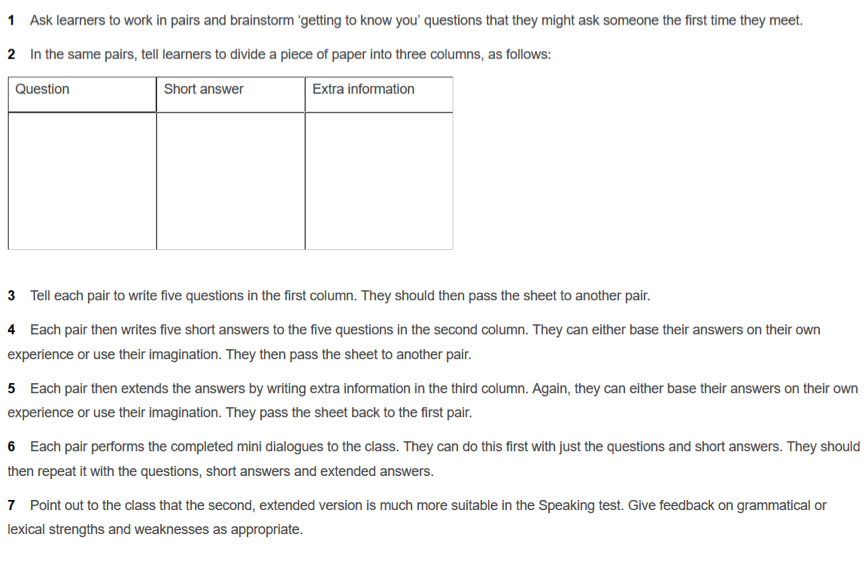 Activity 2: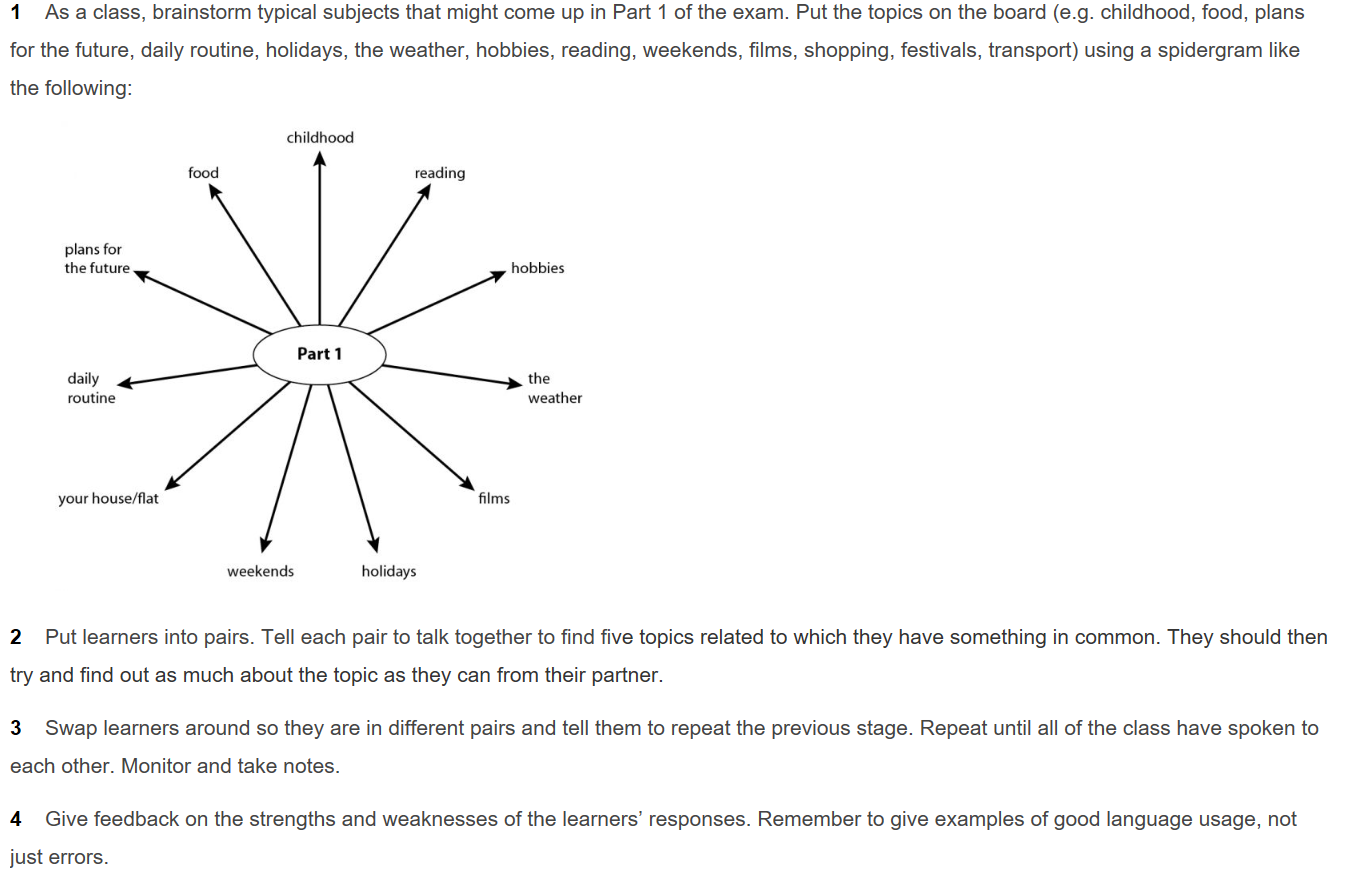 How do I study the How to Teach IELTS online course?
There are three steps to studying one of our online professional development courses:
Step 1: either purchase an online course yourself from our online store, or your institution can give you a course activation code.
You can find a list of online courses and full instructions on how to register, on our website.
Step 3: Once you've registered and logged in, you can either join an online 'class' or select 'self-study' mode.
For the How to Teach IELTS online course: if you decide that self-study mode is the right option for you:
On the My Learning screen, simply select the Self-study tab
Select Content next to How to teach IELTS Self-study.  
Next week
We'll look at Motivating Teenage Learners, which is related to the 'N for Needs-based' principle in INSPIRE.