Published 5 November 2018
Nik Peachey is a freelance teacher trainer, writer, course designer, conference speaker and learning technology consultant. He is a two-time British Council Innovations Award Winner and is a keen blogger and content curator. In this article, he shares two ways we can use mobile devices for learning in the teenage classroom.
For many teachers, technology and ubiquitous classroom connectivity is still a dream, whereas for many who now have access to high-speed internet either through their school's Wi-Fi or through their students' own mobile devices, the distractions caused have become something of a nightmare.
The real problem here though is not, as many believe, the connectivity and the devices our students bring in to class. Neither is it the often criticised short attention span of our 'over-stimulated' students. The real blame lays with our inability or unwillingness to change the way we teach and adapt to the possibilities that these devices offer and the evolving learning styles of our younger and more digitally connected students.
So, what can we do about this?
One of the first things we can do is to start making our teaching materials more digital and available to students through their devices.
Here are two suggestions for doing this.
The first is to use a simple online chat room to create a 'backchannel' to connect our students' devices together and give us a form of access to their thinking during class time.
Backchannel chat is a chat room that has been specifically designed for classroom use and allows teachers to set up classes and share digital materials, polls and quizzes with students during the class. The site generates a code for students and they log into the chat room and can then interact with you and each other through the room. The real benefit though is that you can easily share links to digital materials from your computer or the internet through the room and students can quickly and easily open them on their devices. No more time wasted trying to get students to copy hyperlinks into their browser.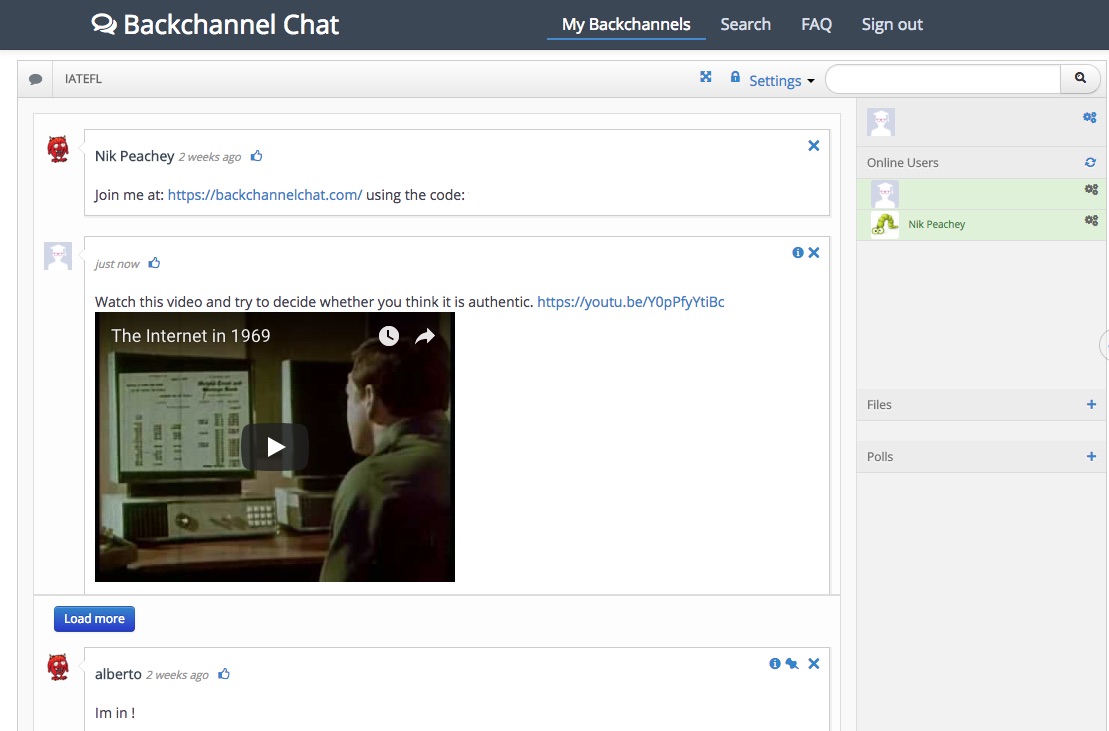 The second suggestion is to start using QR codes. These are codes that can easily be scanned using a free mobile app. They enable students to quickly download digital materials onto their devices. The QR code can easily be created using a free tool and then added to presentations, websites or paper-based materials.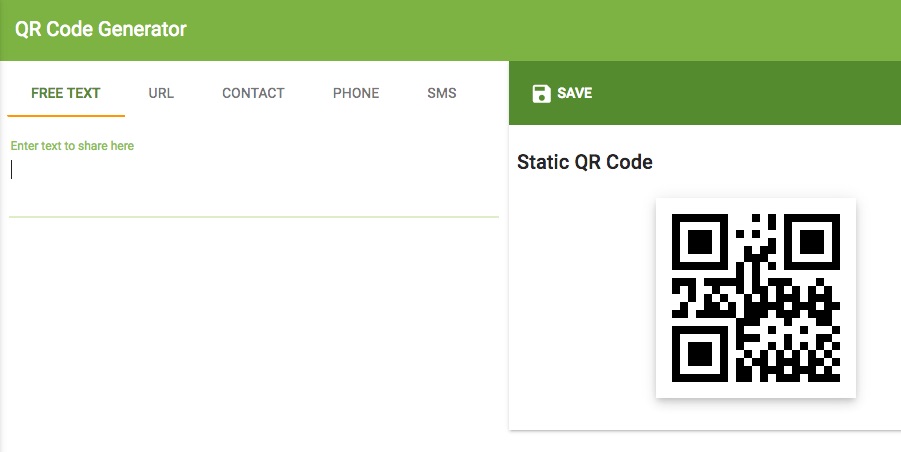 You just need to upload your worksheets to an online file sharing site like Google Drive or Drop Box and use the QR code to share the link. This also works for things like videos, audios and images, so this can enable students to get listening or viewing files on their own device so they can watch or listen at their own pace.
You can get students to download a free QR code scanner or they can search for a free one on the app store of their own device.
Once we have our materials onto the students' devices it's important to think about how we manage the classroom. We don't really want students coming into the classroom and only interacting with their devices, so we need to be sure we get students into pairs and groups and working with the materials together. In the old days of the language-lab or the computer-room, which often had students working in booths with machines that were static, this was a real challenge, but with the smaller screens and portability of mobile devices, getting students working together should be much easier and more natural.
What about those short attention spans? Having a teenage daughter myself I know full well that holding teenage students' attention can be difficult. I also know that they are capable of intense focus if they see the relevance of the task and it's sufficiently engaging. What they aren't good at is being told things, so adapt your teaching so that where possible you can ensure that students discover things for themselves. They are actually more likely to engage with a video of someone telling them something, than you telling them something! Remember though that the average time a person spends watching a video online is around 2.5 minutes. Try to adapt your input to that time scale, including lots of visuals and you may find you hold their attention more effectively.
My final tip is to make sure that you aren't getting students to use their devices to only consume media and work through digital worksheets. Create tasks that encourage students to use these powerful devices to create content about themselves their lives and their goals. Each modern mobile phone that your students are carrying around has the capability to produce and edit high quality images, audio and video. Get students to create digital media that involves real and creative language use, and shows what they are capable of.
Making changes to the way we teach and especially to the way we manage our classes can be challenging. It can initially lead to more disruption and distraction while we find out what works best for us and while our students adapt to this new way of working. However, if you involve your students and let them know what your doing and why, you might just find that the devices your students bring into class and their way of working with them can be a blessing rather than a curse.
Read more about using QR codes as a reading tool.