Published 13 November 2018
Part of the Academic English online conference with Cambridge, Averil Coxhead gave us a highly popular talk about specialised vocabulary in English for Academic Purposes in research and teaching.
Averil focused her talk on three key points: the nature of specialised vocabulary, word lists, and planning for vocabulary in EAP classrooms and curricula. Activities and examples for curriculum and materials design, as well as vocabulary exercises for language classrooms, were presented and discussed.
She began with a really easy exercise to use when asking how many and what kinds of words do your learners know in English.
What subject area do these words in the table come from, do you think?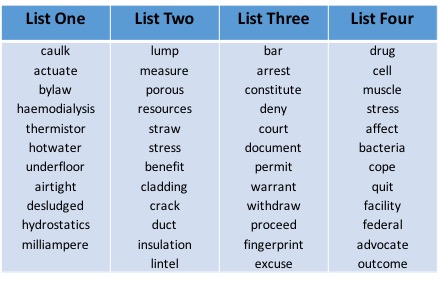 Do you know these words?
Why/why not?
Would your learners know them?
Do they need to know them?
This simple task was received well by those that joined the webinar. They thought it was a great exercise to use in the classroom and really got you thinking about vocabulary in English.
She also offered some practical advise on keeping track of vocabulary by holding on to a shoe box and creating word cards for all the words, sentences, translations that came up throughout the class. The word cards then get put into the box, she said by the end of a 12 week course she had around 700-800 words in the box. She found that learners would ask about a word and she would point them to the box, which by the last day, the words were all gone.
"Learners need many encounters with words, 8-16 repetitions early on and space for retrieval. We need learners to think about the meaning of a word without needing to see it at the same time."
Find out more about Academic English with Cambridge
You can watch the next webinar in the series; A Corpus-based Contrastive Analysis of Reader Engagement by Niall Curry