The 53rd IATEFL International Annual Conference and Exhibition is one of the biggest events in the English Language Teaching calendar.
Attended by approximately 3,000 ELT professionals from more than 100 countries, it involves a 4-day programme of around 500 talks, workshops and forums. The exhibition provides a unique opportunity to meet leading trainers, theorists and writers and exchange ideas with fellow professionals from all sectors of English language teaching and learning.
This year it's taking place in the vibrant city of Liverpool and our exhibition stand (11) is set to be the best one yet!
So what can you expect at IATEFL this year?
Inspiring talks
As always there are a range of engaging ELT talks for you to enjoy across the four days. Speakers include Michael Tomlinson with his talk "Collaborate, Learn and Develop Confidence: Project-based ideas for the primary classroom" on Tuesday 2nd at 15.55 and Silvana De Camilli who will be speaking about "Learning to Learn in Secondary and CLIL Contexts" on Wednesday 3rd at 14.15.
The line-up also includes Ceri Jones who will discuss "Peer Power: Exploring the importance of peers in language learning" on Thursday 4th at 15.20, and Chris Sowton's talk on "Life Competencies for the 21st Century: Upskilling learners and teachers" on the Friday at 10.20 is not to be missed!

Tuesday 2nd April – Grammar with Cambridge day
A brand new edition of the world's best-selling grammar book is here. Visit our stand to check out the fifth edition of Raymond Murphy's English Grammar in Use and try out the ebook with audio.
You can also come and meet Leo Selivan, author of Lexical Grammar, the latest title in our Cambridge Handbooks for Language Teachers series, from 16.25.
Wednesday 3rd April – Experts Together day
Join us for bubbly and cake to celebrate our three-way collaboration between Cambridge Assessment English, Cambridge University Press and teachers to create gold-standard official preparation materials for Cambridge English Qualifications and IELTS.
From 13.30 you will also have the opportunity to meet Herbert Puchta, one of the authors of Think and ask him your questions about teenage learning.

Thursday 4 April – Teacher Development with Cambridge day
We have a packed day of meet and greets and book signings to tempt you over to our stand on the Thursday. The day kicks off with a meet and greet with David Crystal who will be signing copies of the new edition of his highly regarded Encyclopaedia of English Language from 11.30.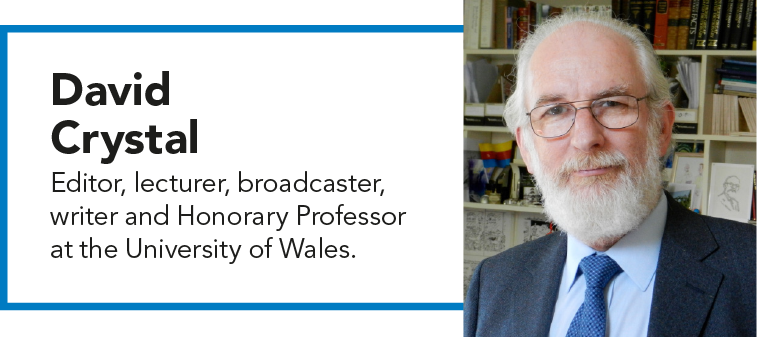 At 13.20 you can meet the team! Members of the Teacher Training and Development team will be on the stand to answer any questions you have about our teacher development books and the teacher training services we provide.
Ben Goldstein, co-author of the award winning Cambridge Handbook Language Learning with Digital Video, will be on the stand from 13.30 to chat to visitors and sign copies.
And at 13.45 authors Jill Hadfield and Lindsay Clanfield will be on stand to talk and sign copies of their popular Cambridge Handbook, Interaction Online.
And it doesn't stop there! Join us in the afternoon for a chat with ELT experts Scott Thornbury and Alan Maley, who will be signing copies of their new Pocket Handbooks, Scott Thornbury's 101 Grammar Questions and Alan Maley's 50 Creative Activities from 15.50.

All day, every day at IATEFL

Why not visit our stand and 'Spin to Win' free Cambridge goodies! From fully loaded goody bags and fun heat-changing mugs to free Cambridge books and hoodies, you won't want to miss out! Plus, be in with a chance of winning one of our golden ticket prizes.
There will also be 25% off Cambridge books on stand 17 with BEBC only at IATEFL.
Dr Tony Clark from Cambridge Assessment English and Niall Curry from our Research Team will be giving a talk on "Teachers, Learners and Materials Writers: Best Practices for Exam Preparation" on Tuesday April 2nd at 17:40-18:10 in Hall 1b. If you're at IATEFL, please feel free to come along!