What is critical thinking and how can this be used in an Academic English context?  In this article, Simon shares 3 whitepapers to help you overcome the barriers of teaching critical thinking and how to approach it in the EAP classroom.
What is Critical Thinking?
Academic success depends on a student's ability to question statements made by others, make connections, derive knowledge from collected data, make educated judgements, synthesize information from various sources, and deliver insightful presentations. In essence, this requires the development of critical thinking skills which research shows has a positive impact on broader language learning skills; this is especially true for academic contexts.
Critical thinking is vital for academic success and refers to the kinds of skills learners need to enable them to think effectively and rationally about what they want to do and what they believe is the best course of action.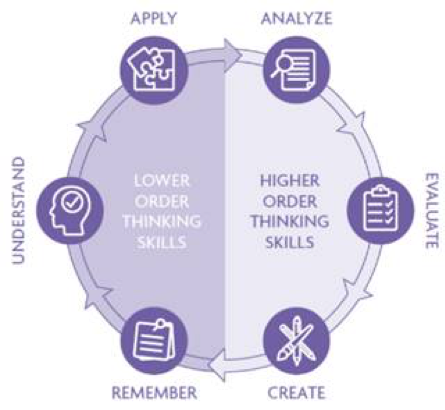 A guide for teachers
To help teachers understand more and to develop their teaching skills, we have developed three whitepapers:
Critical Thinking in EAP – A brief guide for teachers discusses ways to overcome the barriers of teaching critical thinking, and gives suggestions for how to assess it in EAP. The paper also shares some activities that you can use to stimulate critical thinking in the classroom.
Developing critical thinking in EAP programmes shares a strong connection in the literature between critical thinking and having content knowledge in the area under consideration. The paper discusses making reading central to the EAP curriculum, including having students develop a critical and discerning approach to the use of digital-based resources.
Critical thinking in Unlock Second Edition
Unlock Second Edition is a six-level, academic-light English course created to build the skills and language students need for their studies (CEFR Pre-A1 to C1). It develops students' ability to think critically in an academic context right from the start of their language learning.
Critical thinking is at the heart of Unlock, fostering the skills and strategies students need to tackle academic tasks when gathering and evaluating information, organizing and presenting their ideas, and then reflecting on them.
Find out more about critical thinking and Unlock Second Edition.