Published 3 December 2019
We love our city and so do the Cambridge Cats, Fitz and Will. This festive season, go on a brand new adventure with them and their new friend around Cambridge.
Little Cam Books create publications for young readers surrounding the adventures of Fitz and Will. On a visit in 2015 The Duke of Cambridge, Prince William, was thoroughly impressed with the Fitz and Will stories and promised to read the books to his children.
We've been working with Little Cam Books to create a new story this festive season, featuring a very special new character. This exciting story follows the Cambridge Cats as they guide their new Brazilian friend Leo around the very best sites of Cambridge. Knowing them, there's sure to be mischief, excitement and fun along the way, as they scamper and scatter and pitter-pat-patter around Cambridge!
Read the full festive story here. And why not share Fitz, Will and Leo's adventure around a festive Cambridge with friends and family? Copy the link and share the fun!
Who are Fitz and Will?
They are two fun-loving cats, who have all manner of adventures through the historic streets and colleges of Cambridge. They live together by the huge lion statues at the famous Fitzwilliam Museum.
Fancy-foot Fitz – or Fitz for short – is rather obsessed with beautiful accessories, particularly footwear. Her favourite boots are pink, stamped with stars. She loves to watch all the Cambridge visitors (and their shoes).
Will is short for Whisker-twitch Will – so named because the moment he smells something delicious, his whiskers start to twitch. Will is a cat who loves gourmet food and he manages to find plenty of it in Cambridge.
Introducing Leo
Lion-heart Leo is a fun-loving, sun-loving cat from Rio in Brazil. He is a keen and energetic traveller and arrives to explore Cambridge and brush up on his English. Luckily Fitz and Will are on hand to help and to take him on a tour of the historic city.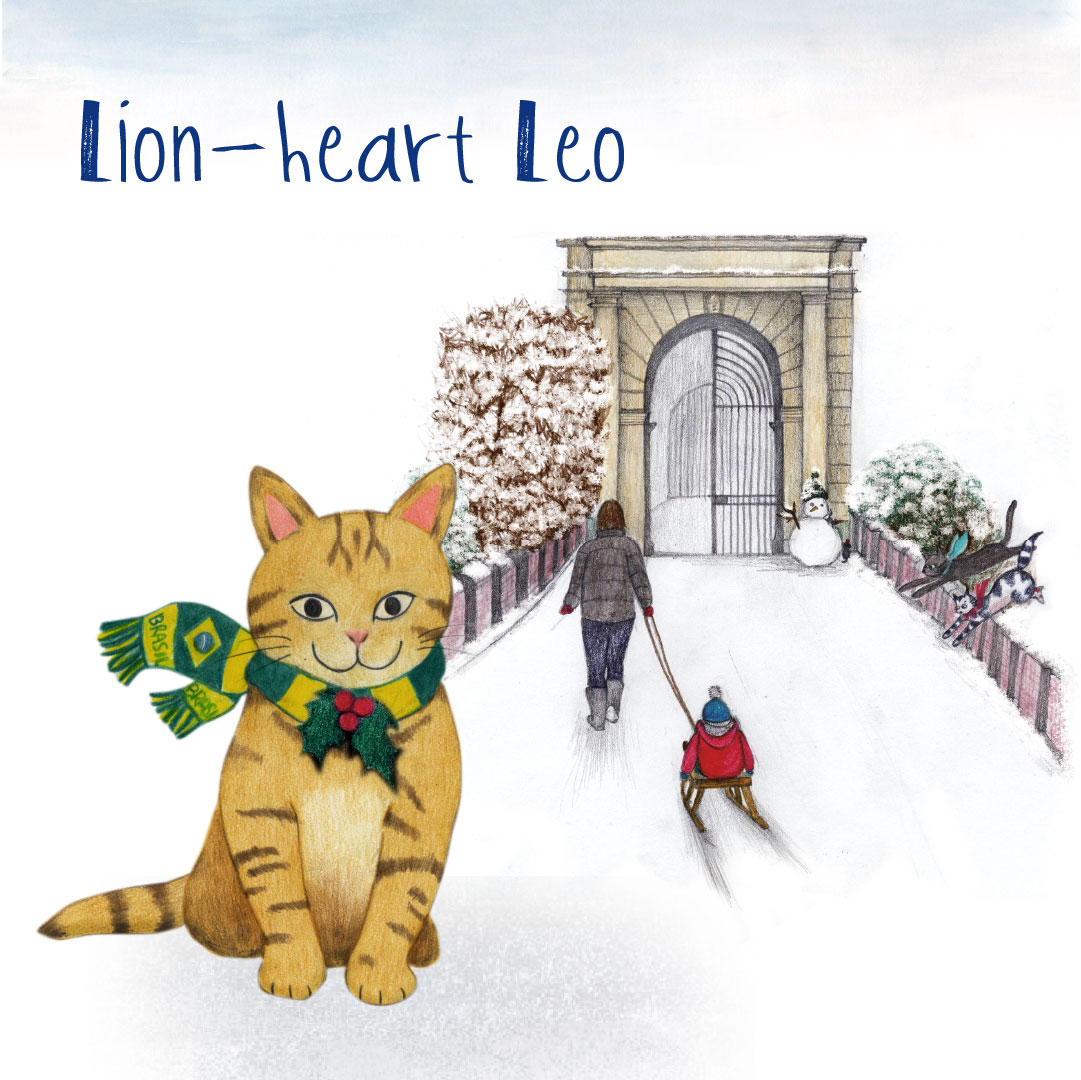 Throughout 2019 we've worked with charities and good causes to create brighter futures around the world. At this time of year, we want to celebrate their work and wish them the best for 2020.

From everyone at Cambridge, we wish you and your families a happy festive season and look forward to working with you again in 2020!