Published 13 February 2020
Back for a fifth year, this summer will see Churchill College host the Better Learning Leadership Conference 2020 in Cambridge, UK, from 22 -24 June. The conference brings together educational professionals from around the world to discuss topical issues. We will share knowledge, ideas and expertise allowing you to experience our Better Learning approach firsthand.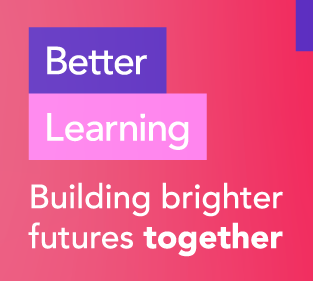 Building on the success of last year, we are inviting leaders and managers to this three day event.
You will enhance success in your institution through insights, deeper understanding and practical ideas around:
Leadership strategy and values
Empowering your teacher team
Shaping a future curriculum
Innovation in educational technology
The conference is a great opportunity to share knowledge, network and learn from key influencers in education and research whilst staying inside Cambridge University Churchill College. You will join our speakers for a formal dinner in the magnificent dining hall and at the end of the conference you can relax and enjoy a historic punting tour of Cambridge on the River Cam!

Let's take a look at some of this year's Better Learning topics…
Colleen McLaughin begins the conference by looking at the Importance of Teachers and what is means in relation to policy and practice. Liz Robinson explores a case study of Surrey Square Primary school, where values define and shape all aspects of the culture in her talk Living your values – defining a vision and making it happen.
Ben Houghton will deliver an energetic, insightful and practical session that explores how you can "show up" as a Leader. And back by popular demand is Dr Hayo Reinders. In his talk, The Power of You: Teacher Leadership for Sustainable Education he looks at different forms of teacher leadership and their potential for personal and educational transformation. Next, Paul Driver explores the exciting potential of virtual reality (VR) as a tool for supporting teacher development and enhancing student learning.
Kate Brierton will give an interactive talk discussing the biological, psychological and social influences which make us prone to harsh self-criticism and explores how self-compassion can help relieve this. The audience will have the opportunity to take part in some exercises designed to develop self-compassion and support wellbeing.
Mentoring, collaboration and Innovation
Dr Gabriel Diaz Maggioli will be joining us in Cambridge to present two fascinating talks; The Mentoring Strategy: Support and challenge across the organization and From Cooperation to Collaboration: Teachers helping teachers.
The final keynote will be given by Jaideep Prabhu; Frugal Innovation: How to do better with less. Jaideep is Professor of Marketing at Judge Business School, University of Cambridge. In this talk, he will discuss the phenomenon of frugal innovation. This involves the creation of faster, better and cheaper solutions that employ minimal resources. He uses cases of such innovation by entrepreneurs and large organisations in the private and public sector.
With more talks scheduled (view the programme here) and a fantastic range of optional sessions such as early morning runs, a mindfulness class and an innovation showcase, the conference will be inspirational, informative and fun for all!
Feeling inspired?
Why not take a look at the highlights from last years' Better Learning Conference below:
Take advantage of our early bird ticket offer £709*
*Subject to availability. Offer ends 31st March 2020. Normal ticket price £799.
For more information about speakers, the full programme and to purchase tickets visit: Cambridge.org/bllc2020
Are you an experienced teacher looking to become an influencer in your institution? The Better Learning Expert Teacher Campus could be for you. Visit our Better Learning event page to find out more information.