First published in 1957, the Cambridge Histories series is one of the most trusted reference collections in the academic world, with over 300 titles spanning 15 subject areas offering up to date and authoritative scholarly content.
The Cambridge Histories are available in print and as eBooks, enabling students, lecturers and researchers to access this remarkable content in the way that they prefer.
The Cambridge Histories sub-collections:
New and Forthcoming Cambridge Histories
Cambridge Histories for institutions
Cambridge Histories Online is designed specifically for librarians and institutions. It is fully searchable by author, title, topic or theme. Content is available as a complete collection or in smaller subcollections. To find out more, click the icon below.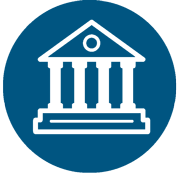 Featured Video
Interview with Jay Winter on The Cambridge History of the First World War
© Cambridge University Press 2022