The Spoken British National Corpus 2014
News & events
09 OCTOBER 2014
The Spoken British National Corpus 2014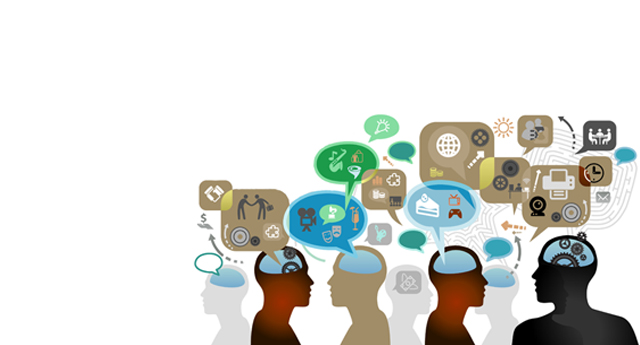 How often do we really use the word 'like'? Do we usually use 'cheers', or 'thanks'? Do people actually say acronyms like 'OMG'? Do we use 'ought to' anymore?
The Language Research Team at Cambridge University Press has partnered with the Corpus Approaches to Social Science (CASS) at Lancaster University to document and describe current spoken British English.
The aim of the project, which will be led jointly by Lancaster University's Professor Tony McEnery and Cambridge University Press' Dr Claire Dembry, is to compile a very large collection of recordings of real-life, informal, spoken interactions between people whose first language is British English. These recordings will be transcribed and made freely available to the international research community for a wide range of research purposes, in a collection called the Spoken British National Corpus 2014.
Not only will this resource be completely unparalleled and of immense value to both Cambridge and the wider linguistic community, it will also act as a 'time capsule' of social history and culture, allowing wider research applications from sociologists, historians and more!
Here at Cambridge, we'll use insights and research from the collection to further improve our learning materials for ELT and Education, allowing more accurate information on spoken communication to inform our teaching resources.
A collection of spoken language on this scale has not been undertaken since 1994, when the British National Corpus was put together, and language has changed a lot in the past twenty years – the collection from 1994 had no mention of smartphones, selfies or Facebook. The only things tweeting in the older recordings were birds!
This new collection will be an invaluable research resource - the original British National Corpus has been used in more than 20,000 academic books and at least 16,500 research papers, along with countless presentations, lectures and theses over the past 20 years.
The method being used to put this new collection together has been conceptualised and tested by the Language Research Team in Cambridge over the past year, and employs the prevalence of smartphones in our everyday lives as an innovative research tool. By encouraging people from all over the UK to record their interactions using their phones or other recording device, and send them to us as MP3 files, they effectively become our fieldwork researchers.
This ground breaking and highly influential project once again emphasises Cambridge's ongoing commitment to research-driven ELT. Cambridge University Press and CASS at Lancaster University are very excited to launch the BNC 2014 project, and we look forward to sharing the corpus as widely as possible once it is complete.
We aim to encourage people from all over the UK to record their interactions and send them to us as MP3 files. For each hour of good quality recordings we receive, along with all associated consent forms and information sheets completed correctly, we will pay £18. To contribute to the Spoken BNC 2014 project as a participant, please email corpus@cambridge.org for more information.
Thank you for your feedback which will help us improve our service.
If you requested a response, we will make sure to get back to you shortly.
×
Please fill in the required fields in your feedback submission.
×