Products and services

Products and services

Our innovative products and services for learners, authors and customers are based on world-class research and are relevant, exciting and inspiring.

About us

About us

We unlock the potential of millions of people worldwide. Our assessments, publications and research spread knowledge, spark enquiry and aid understanding around the world.
About the Book
Cognition, through a modern neurocognitive framework.
Drawing on a modern neurocognitive framework, this full-color textbook introduces the entire field of cognition through an engaging narrative. Emphasizing the common neural mechanisms that underlie all aspects of perception, learning, and reasoning, the text encourages students to recognize the interconnectivity between cognitive processes. Elements of social psychology and developmental psychology are integrated into the discussion, leading students to understand and appreciate the connection between cognitive processing and social behavior. Numerous learning features provide extensive student support: chapter summaries encourage students to reflect on the main points of each chapter; end-of-chapter questions allow students to review their understanding of key topics; approximately 200 figures, photos, and charts clarify complex topics; and suggestions for further reading point students to resources for deeper self-study. The textbook is also accompanied by 800 multiple-choice questions, for use before, during, and after class, which have been proven to dramatically improve student understanding and exam performance.
Key Features
Offers a coherent narrative organized around the two learning systems in the brain: the instrumental system and the habit system
Rather than treating each cognitive process as a separate subject, this textbook's novel framework emphasizes the common neural mechanisms at the foundation of all aspects of cognition
The only cognition textbook to relate cognitive processing to social behavior, clearly demonstrating the relevance of the subject to students' lives
An accompanying set of 800 multiple-choice questions has been proven (in controlled studies) to be effective in increasing students' exam performance, and the results of these studies have been published in peer-reviewed journals
Supported with approximately 200 figures, photos, tables and charts to help clarify complex topics
Meet the Author
Professor Glass has been the recipient of a Cattel award and Fulbright Fellowship. He is a Fellow of the Eastern Psychological Association.
Arnold L. Glass received a BA in 1971 from the State University of New York at Buffalo and a Ph.D. in 1975 from Stanford University, all in psychology. In 1975, he joined the Psychology Department of Rutgers University in New Brunswick New Jersey, where he is currently a Professor. He was a visiting scholar in the Department of Psychology, Harvard University, 1981 – 1982, Research Health Scientist at the Veterans Administration Medical Center, Honolulu Hawaii, 1985, Visiting Scientist, MRC Applied Psychology Unit, Cambridge University, 1997 – 1998, and Guest Professor and Fulbright Scholar at the University of Oslo, 1998. Professor Glass's current research interests span a variety of areas in cognitive neuroscience, especially basic models of memory and language and their application to instruction. He has published seminal work showing that when distributed questioning was used as an instructional methodology in actual academic courses it resulted in meaningful increases in exam performance. He has also recently focused on the role of human reason and preference in human operation of complex systems. He is part of team primarily composed of engineers that is studying how behavior influences the efficiency and robustness of the complex communication, energy, and transportation systems that comprise so much of the modern world.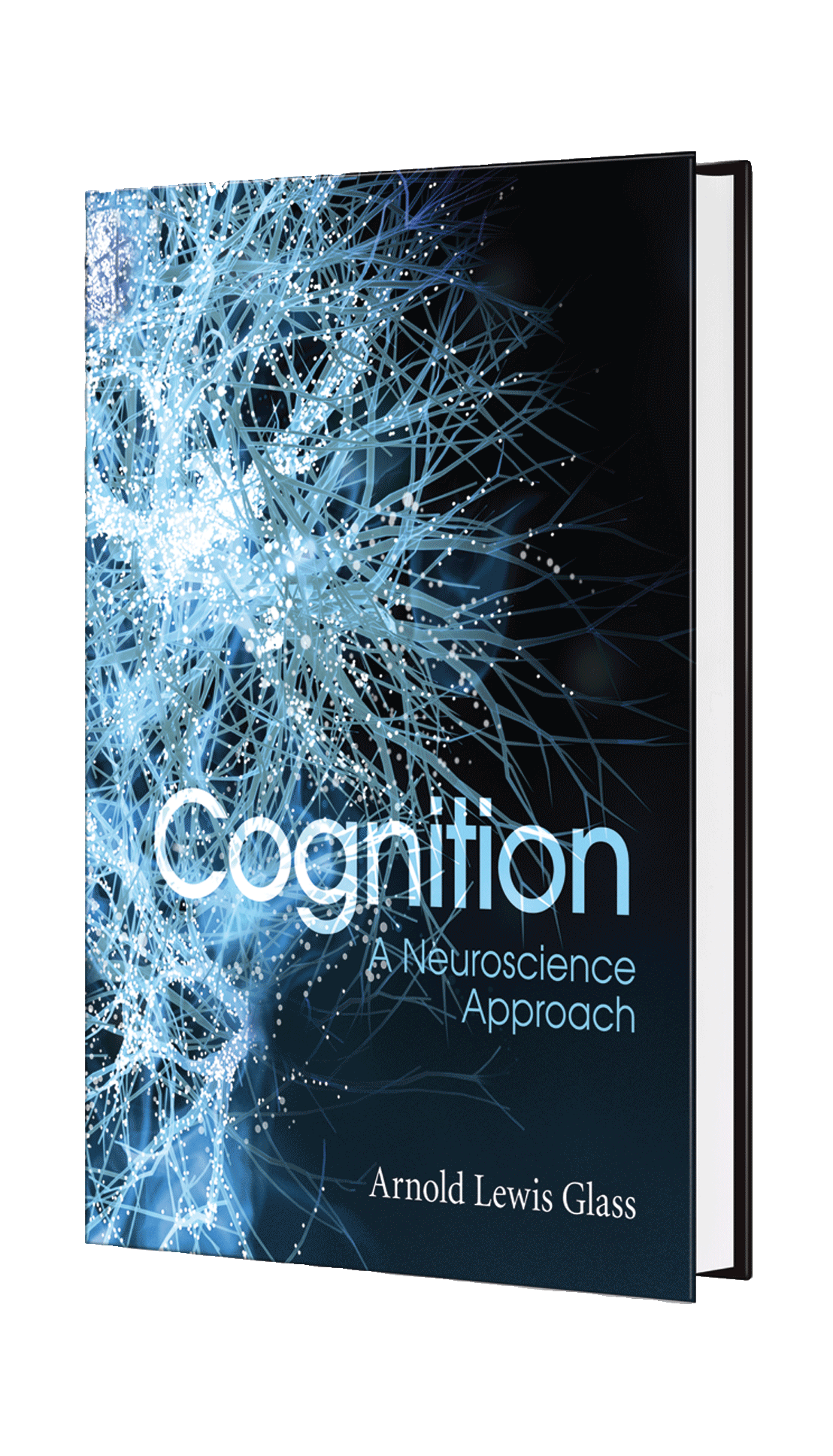 Cognition
A Neuroscience Approach
AUTHOR: Arnold Lewis Glass
FORMAT: Hardback
ISBN: 9781107088313
PRICE: $99 / £50
DIMENSIONS: 246 x 189 mm
CONTAINS: 220 illustrations,   
70 exercises, 21 tables

Contents Listing
Each chapter concludes with the following sections: Summary, Further reading, and Questions.
CHAPTER ONE: The Evolution of the Pre-cognitive Control of Action
CHAPTER TWO: The Evolution of Cognition
CHAPTER THREE: Motor Action and Motor Skills
CHAPTER FOUR: Mental Attention
CHAPTER FIVE: Serial Learning, Perceptual Skills, and Talent
CHAPTER SIX: Vision
CHAPTER SEVEN: Semantic Memory and Language
CHAPTER EIGHT: Infant Learning and Language Learning
CHAPTER NINE: Categorization and Causal Learning
CHAPTER TEN: Semantic Learning
CHAPTER ELEVEN: Recognition
CHAPTER TWELVE: Recall
CHAPTER THIRTEEN: Autobiographical Memory
CHAPTER FOURTEEN: Reasoning
CHAPTER FIFTEEN: Problem solving and intelligence
© 2023 Cambridge University Press & Assessment
Location: JAM