Differentiation in English - the easy way
08 MARCH 2019
Differentiation in English - the easy way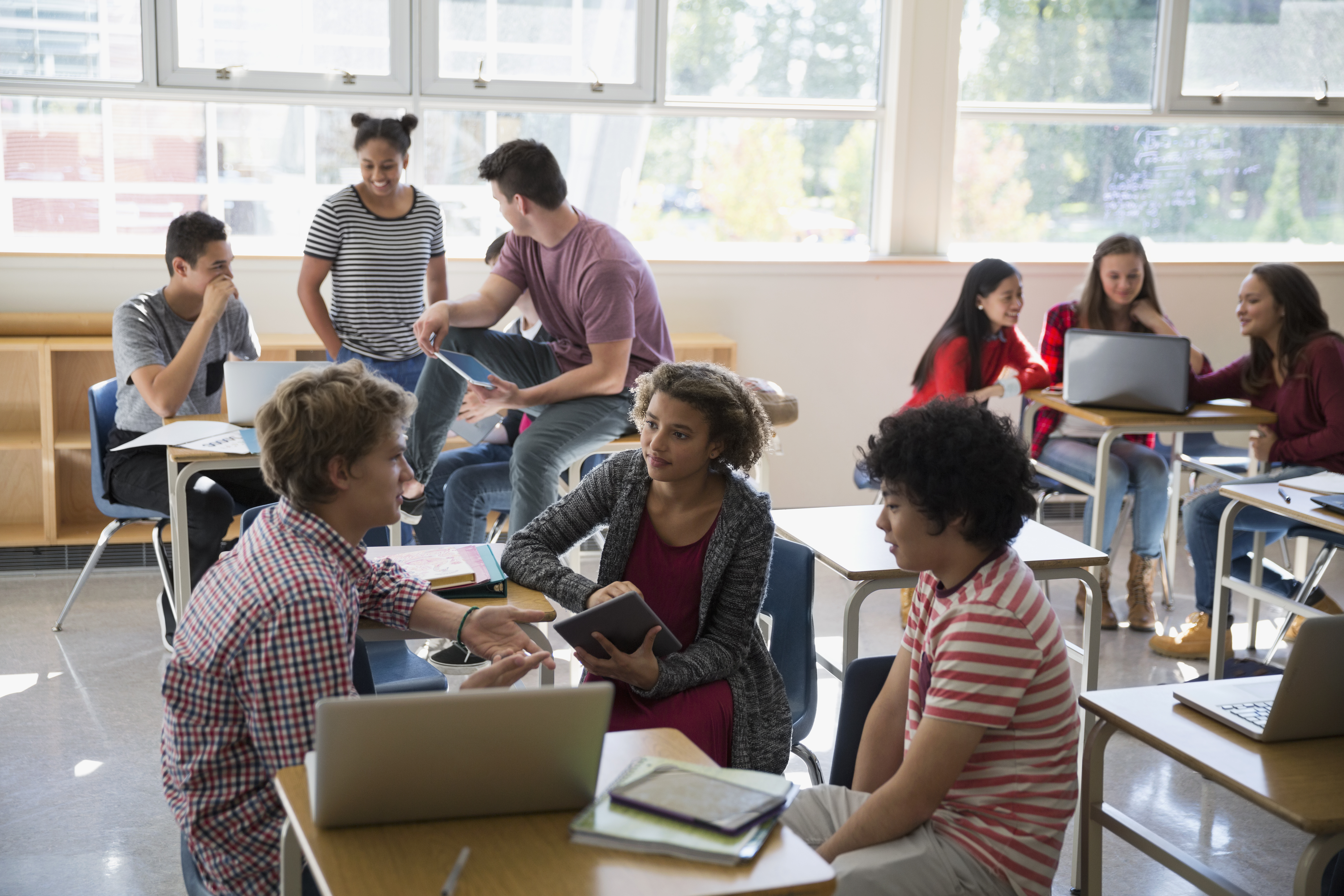 Differentiation in teaching English: a lesson plan to help all your students feel accomplished
Sometimes we worry about differentiating, feeling that different inputs to different students creates unequal learning. If this is your concern, why not consider a traditional method with a 'differentiation twist'? Read through our differential teaching strategies for some classroom inspiration.
Tell the class they will be interviewing each other about their hobbies. Allocate the less confident learners to the interviewer group because they will have the benefit of prepared questions.
The more confident students become interviewees who, not knowing exactly what they will be asked, have the harder, less predictable, task.
However, both roles have scope for exciting accomplishment, and even the least confident students can be proud of their achievements, if they have tailored preparation. So, follow these steps and add our ideas to your differentiated lesson plans for English.
Step One: Preparation
Differentiation in English can be easily achieved by splitting the class into two groups. Get the interviewers to group together to write their questions.
Having good questions makes or breaks the interview so your input is vital. Specific, relevant questions, say five, are better than ten rambling ones.
Elicit closed questions, 'Where do you do your hobby?'
And open questions, 'What have you learned from/enjoyed about it?'
Questions beginning 'Tell me about/tell me more about' are useful.
Aim for generic questions, applicable to any hobby.
Follow up questions
Relevant follow up questions show greater skill and produce natural conversations.
The closed question, 'How much time do you spend on your hobby?' can be followed by,
'What do you think is the right amount of time for someone your age to give to this hobby? Why?'
Putting interviewees 'on the spot'
Sharpen interview technique by eliciting unexpected questions such as:
'What are the drawbacks of your hobby?'
(Drawbacks include expense/investment of equipment/clothing/needing a partner/trainer/team/reliance on parents/reliance on weather/less time for other commitments/possibility of injury/disappointment/stress when the unexpected happens).
Ramping up the interview pressure
The most proficient interviewers know when to apply pressure. Pressure questions include:
'Are you sure your hobby doesn't have any disadvantages? None at all?'
'What about when something goes wrong?'
Interviewees
While the interview questions are being set, the interviewees work independently to write rough notes about their hobby. They then practise a mock interview with another interviewee.
Support the interviewees by supplying specialised vocabulary and expressions and prompting more detailed explanations. Discuss tricky areas of questioning. Remind them they don't know the questions and to expect challenges.
Step 2: Record the real interviews
Students carry out and self-record their real interviews. Trios work OK for the odd number. Interviewees should aim to manage without notes, if possible. Monitor their recordings, writing down any significant mistakes students need to learn from.
Step 3: Whole class feedback
Choose an interesting interview and let the whole class listen analytically. Pause the recording and praise the moments when the interviewer is skilled at drawing out the interviewee, and when the interviewee did well with the answers, especially under pressure.
Don't forget to highlight the most relevant grammar, vocabulary and pronunciation errors by pausing the recording and eliciting the correct item.
Finally, ask the class to score the interview out of ten, giving reasons for their mark.
Now you've read our suggestions for introducing differentiation in English lessons, we hope you're feeling inspired and ready to get planning. Learn more about the English resources we offer online today.
Marian Barry has over 25 years of international experience teaching, examining and training teachers of English all over the world. She has written ten popular books to help students improve their English and gain access to English-medium universities.

These include the bestselling Success International English Skills for IGCSE series. Marian lives and teaches in Cambridge, UK.
Thank you for your feedback which will help us improve our service.
If you requested a response, we will make sure to get back to you shortly.
×
Please fill in the required fields in your feedback submission.
×