Is there a secret to being happy and successful, a good citizen and a constructive part of society?
07 OCTOBER 2015
Is there a secret to being happy and successful, a good citizen and a constructive part of society?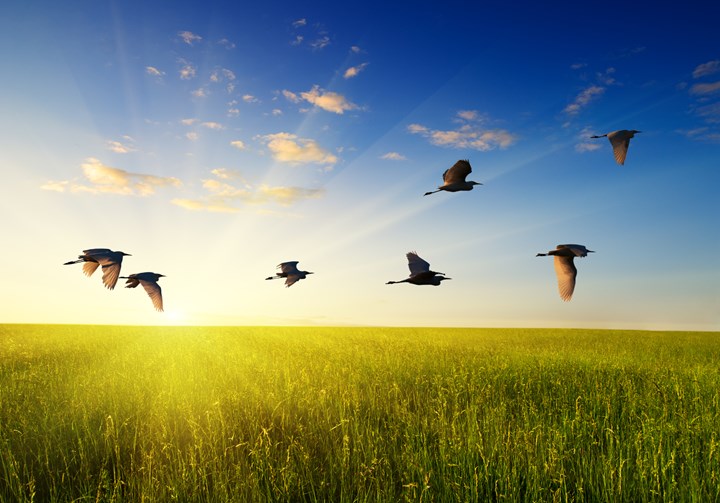 Is there a secret to being happy and successful, a good citizen and a constructive part of society? Yes and I think this lies with the ability to learn. And this skill, in itself, is something that has to be learnt.
The definition of learning is "the acquisition of knowledge or skills through study, experience, or being taught." You instinctively begin to learn the moment you are born and it's the environment of the education system that formalises this essential skill. Regrettably you also have the choice to ignore new things, feeling you already know the answer. That route denies you the chance to learn and improve.
My earliest recollection of beginning to understand this, was the exercise of putting a dry runner bean into a glass tube packed with damp paper, seeing it sprout tiny roots and split open with a vigorous shoot pushing its way up to the light, firing leaves out from its stem. And me six, years old, tasked with measuring and recording every development by my enthusiastic primary school teacher. It was this exercise that taught me that you can always learn something new. And I've tried to ever since.
Now I'm firmly middle aged, occupying a senior position with a degree of influence at work and in society. I'm lucky to be regarded as successful by people I meet and surrounded by all I really need to live and prosper, I'm generally very happy. And these achievements have been made possible, in part, because I've not stopped learning.
Quite simply, never stop asking questions, but make sure they are the right ones. It is fundamental to ask questions and have an enquiring mind. Children ask questions all the time, so why do we stop this once we grow up and enter the workplace? If there is any advice I can give you about being successful, it is this: you can never know it all so ask when you don't understand.
Let yourself be inspired – there is an infinite amount of creativity in the world already. Find it, devour it and let it ignite your imagination.
If you can help, do. The experience of giving will almost always reward you more in the longer term, than receiving ever does. Never undervalue the power of achievement however big or small. You are generally perceived to be only as good as your last success, and reflecting on your achievements will motivate you more than anything else.
You will undoubtedly fail at some things – however these provide golden opportunities to try again, not making the same mistakes twice.
---
Bryan Bland is Head of Corporate Partnerships & Events, RSPB and writes for our Thought Leadership Blog. Read Bryan's full career profile. 
Thank you for your feedback which will help us improve our service.
If you requested a response, we will make sure to get back to you shortly.
×
Please fill in the required fields in your feedback submission.
×