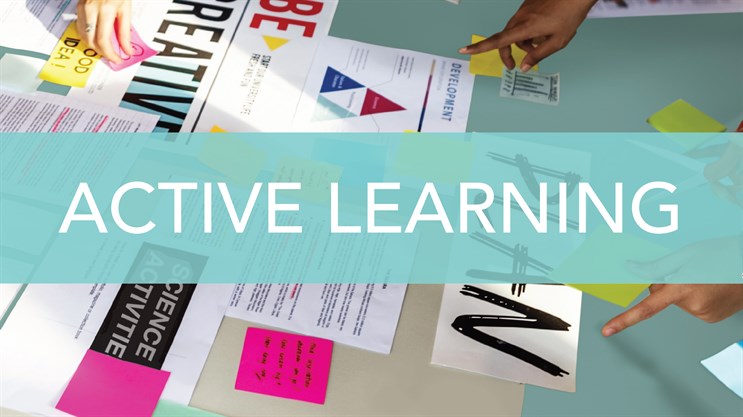 Cambridge University Press produces a variety of resources that help teachers develop and apply engaging activities that support Active Learning. Visit the links on the left to explore some of these resources or read through the brochure below to learn more about the Active Learning approach.
You will find a variety of activities in our resources that promote Active Learning. Active Learning is a classroom approach which focuses on how students learn, not just on what they learn. Students are actively engaged in the learning process through building knowledge and understanding in response to learning opportunities provided by their teacher. Students develop critical thinking skills, learn to work collaboratively and independently and gain sophisticated communication techniques.
Our resources help teachers develop and apply engaging activities that support an Active Learning approach. Critical thinking is at the heart of many of our resources; universities and employers place a high value on such skills. We promote Active Learning by including a number of the following activities in our resources:
- Investigations and experiments
- Group and Pair Work
- Reflection, peer assessment and self-assessment activities
- Presentations
- Debate and discussion
- Real-life simulation and role-play scenarios
Latest news
All news
06 December 2019
The Latin of 'the man on the street': exploring unfiltered Latin through Roman graffiti
Experienced Latin teacher Bill Geiger talks about how your students can get an insight into...
Thank you for your feedback which will help us improve our service.
If you requested a response, we will make sure to get back to you shortly.
×
Please fill in the required fields in your feedback submission.
×