14 MARCH 2014
Access: Online Resources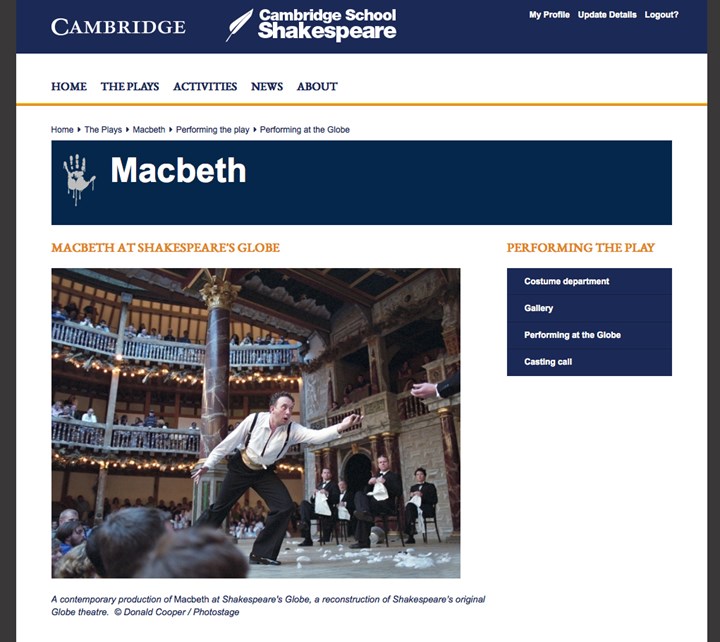 You may have noticed that our digital portfolio has been expanding. We have recently launched Cambridge International Maths Online, Cambridge School Shakespeare online resources and have a brand new online package for Cambridge Primary Maths coming soon!
Cambridge University Press is committed to supporting teachers and learners with digital education resources and services on laptops, desktops and mobile devices. We aim to offer a full blend of learning resources and services, combining pedagogical excellence with the very best technology and customer support. We're dedicated to providing the complete digital service including apps and interactive books to support and enhance the learning experience. We now offer interactive books on a number of platforms and devices.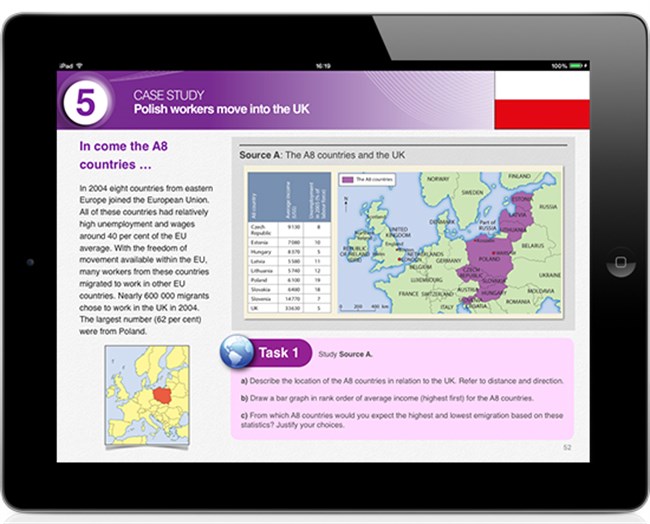 "Cambridge International Maths Online is a complete package of engaging tools and resources covering teaching, learning and assessment. It provides all the content you'll need with a full learning management system to guide the students."
Ben Hancock, Product Manager of CIMO
Cambridge International Maths Online is a comprehensive mathematics learning system and interactive online maths learning, teaching and assessment resource for students and teachers, individuals and whole classes, for school and at home. Our exciting Cambridge International Maths Online resource also has mapping tools and online activities for Cambridge IGCSE Mathematics.
A suite of flexible resources (printable and online) are provided for all types of classrooms ranging from those with no technology to full laptop access, and includes projectable material in all lessons for interactive and non-interactive whiteboards.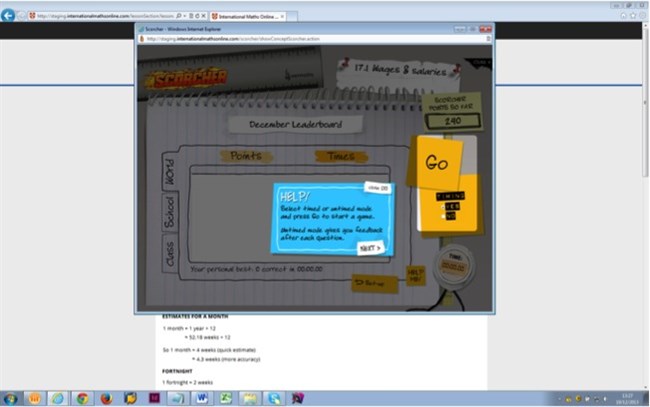 CIMO: The Scorcher function enabling students to compete against each other, their school, or the rest of the world!
Cambridge School Shakespeare resources offer to take the user on a journey through Shakespeare's plays. The focus of the resources is on the enjoyment and performance of the plays, enabling everyone to experience and engage with Shakespeare be they student, performer or teacher. As the team behind the resources says:
"We believe that everyone should be able to experience and engage with Shakespeare's language and his world, with no prior knowledge"
Registration is free and just a few clicks will give you access to an array of interactive games, self-marking quizzes and teaching and learning tools.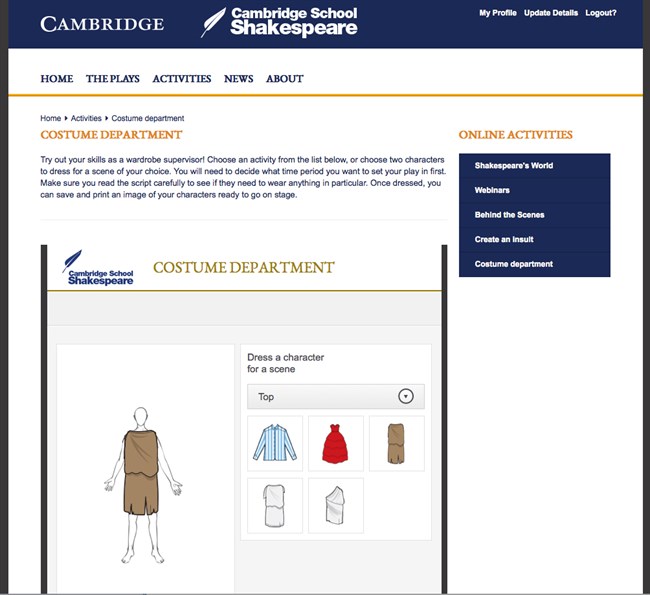 Cambridge School Shakespeare online resources Costume Department!
Cambridge Primary Maths is an innovative teaching package combining online and print resources mapped to the internationally renowned Cambridge Primary curriculum bringing mathematics to life in the classroom.
This online resource brings together the world-class Cambridge Primary curriculum, engaging online enrichment materials from NRICH and high-quality publications from Cambridge University Press, mapping resources to specific areas of the curriculum.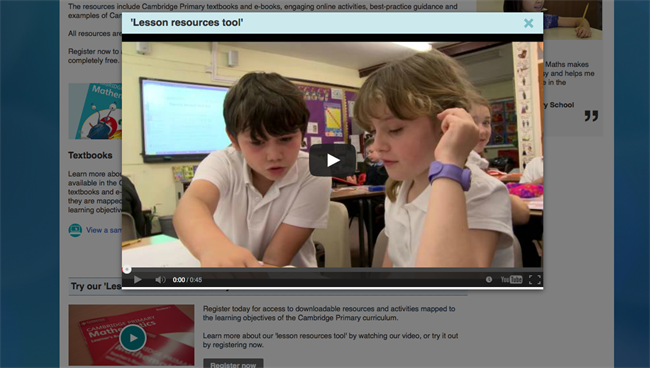 Thank you for your feedback which will help us improve our service.
If you requested a response, we will make sure to get back to you shortly.
×
Please fill in the required fields in your feedback submission.
×