2018 Cambridge Day - Live Streaming
News & events
Cambridge Day, Online event/webinar
2018 Cambridge Day - Live Streaming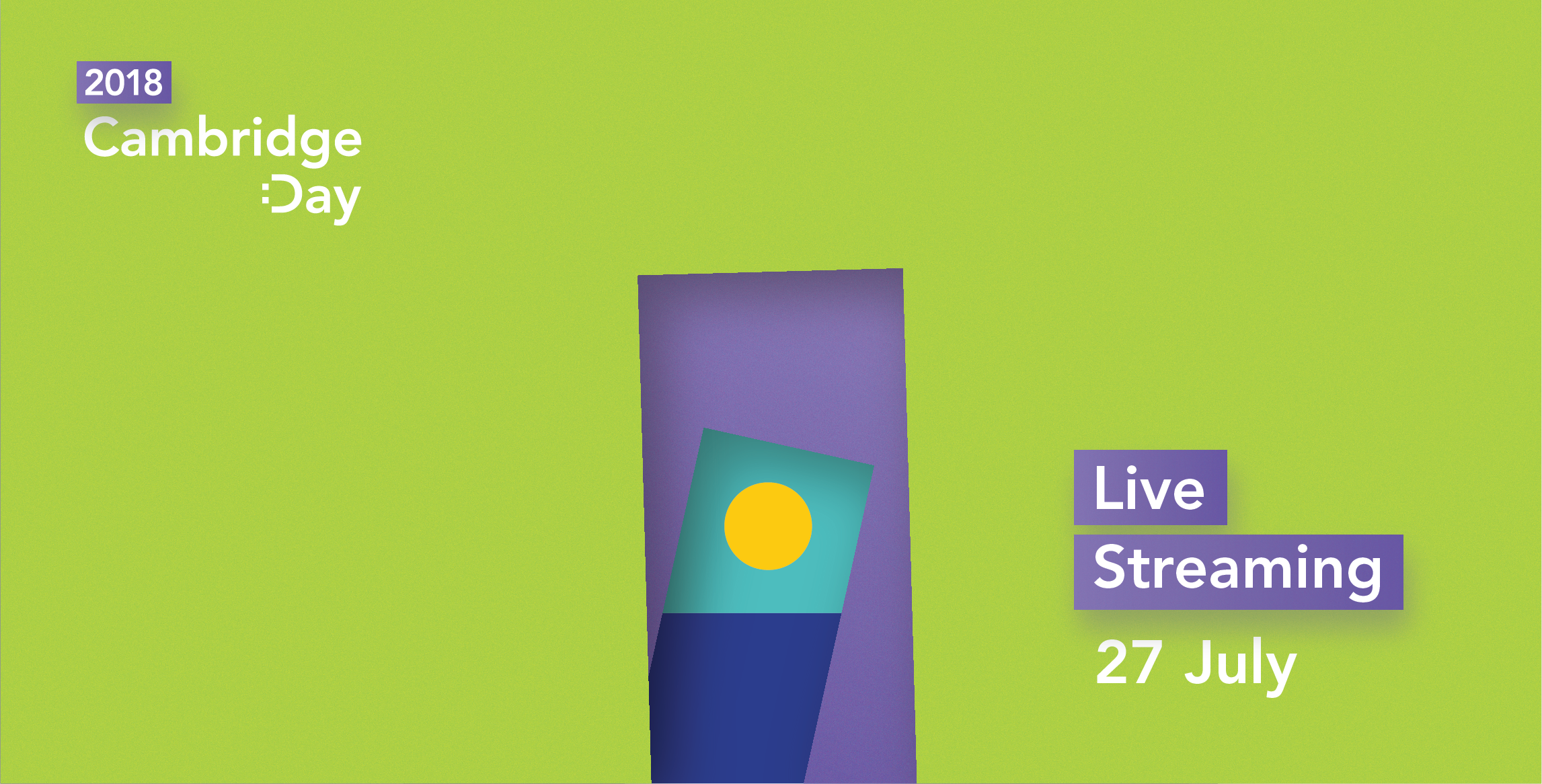 Date: 27/07 – Friday
Time: 8h30 - 17h
Venue: Online - Cambridge Brazil YouTube Channel
Children Love Interesting Learning
MICHAEL TOMLINSON
In this talk we'll first look at the increasingly important area of CLIL (Content Language Integrated Learning), focusing on how it works and why it has become so popular. Then we'll go on to look at the most important part of teaching young learners: the children themselves. By addressing the question of what interests young learners, and how we can incorporate these elements into the CLIL content of our lessons, we hope to indirectly provide some solutions to the common problems of pupil demotivation and restlessness.
All of this will be reinforced with practical examples and hands-on activities which aim to satisfy different teaching and learning styles and which can be easily implemented in any primary classroom.
Michael Tomlinson has been teaching English since 1989. He has worked in the UK, Turkey, Spain and Sweden, with students ranging from children to adults and from beginner to proficiency level. He is currently a teacher at Star English, Murcia. He has also led numerous teacher training talks and workshops in Europe, South America and Asia. His publications include six Primary Box titles in the Cambridge Copy Collection and the seven level Primary course Kid's Box, all co-authored with Caroline Nixon.
The Unspoken Truth
MARK IBBOTSON
Many people learn English, but very often the truth is, they don't speak English. Students frequently lack the confidence and ability to talk. The problem is amplified by the fact that learners judge their progress by their speaking ability. The result is a feeling of not progressing, and also a paradox: Due to lack of confidence, students are reluctant to participate in much-needed speaking activities. This session explores how to address this problem by creating a Safe Speaking Environment.
At school, Mark Ibbotson was told he had a talent for writing, so he used his imagination to plot a novel career path. He studied engineering, became a construction manager, retrained as an English teacher, moved to France, worked as a business English trainer, then finally became an ELT author.
Think lexically
JEFF STRANKS
Up-to-date materials provide plentiful support for learners, especially teenagers, in 21st century skills: things such as critical thinking, focusing on values and life skills. But this provision is boosted if teachers are lexically-minded, and if materials support the teacher by covering a range of lexical components. This talk looks at how teachers and materials can work together to produce real progress for learners.
Jeff Stranks (BA, M.Phil. Linguistics) has worked in ELT for over 40 years. He was Senior Tutor in ELT at Bell College Saffron Walden from 1981 to 1991, and then worked in Rio de Janeiro as a trainer and academic coordinator until 2001. He is currently a freelance trainer and materials writer based in Brasília. He has, amongst other publications, co-authored the series English in Mind and Think! (CUP, with Herbert Puchta and Peter Lewis-Jones) and Empower (CUP). He has recently served on the National Board of Braz-Tesol and is currently on its Advisory Council.
Spice it up with your super powers!
ALBERTO COSTA
Teacher's Day is widely celebrated on social media sites and the teacher is usually referred to as a super hero/heroine. Super heroes' logos with the motto 'I teach. What's your super power' have become very popular. Using the TED¬Ed video "What makes a Hero?" as a starting point, teachers will consider the question 'What is your super power?'. This is followed by a few practical classroom tasks, which aim to maximise the learner's voice in the classroom as well as to illustrate how simple actions can have a very positive effect on the learners. This talk ends with a reference to the video above and invites teachers to try, adapt, add, vary and experiment on an everyday basis to meet the expectations of our learners' ever changing reality.
Alberto Costa, Senior Assessment Manager Americas for Cambridge Assessment English, holds the Cambridge RSA Diploma for Overseas Teachers of English (DOTE) and has a specialization in teacher training (PRINSELT) from the College of St. Mark & St. John in Plymouth, UK. He has worked as a teacher, teacher trainer and academic consultant for 30 years, having also worked as a Cambridge English Speaking Examiner and course tutor for CELTA, ICELT and DELTA.
Sponsors:
Thank you for your feedback which will help us improve our service.
If you requested a response, we will make sure to get back to you shortly.
×
Please fill in the required fields in your feedback submission.
×