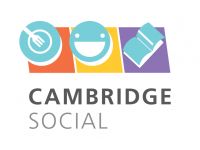 A Cambridge University Press está envolvida em diversas iniciativas com o objetivo de contribuir para a melhoria do ambiente que nos cerca.
Estamos empenhados em conduzir nosso negócio de forma responsável, trabalhando constantemente para fazer uma diferença positiva nas comunidades na qual vivemos.
Acreditamos que o comportamento ético e a transparência são as únicas maneiras de criar oportunidades e gerar maior valor para nossa marca, produtos e serviços, e, ao mesmo tempo, promover o desenvolvimento sustentável das comunidades e países onde atuamos.
Manifesto
Através deste manifesto estabelecemos nossos compromissos:
• Gerar conhecimento através de pesquisas, imersões, entendimentos e descobertas;
• Proporcionar aprendizado a pessoas ávidas por ele, e assim fazer parte da evolução destes cidadãos;
• Ter por meta a promoção do ensino, o fomento à pesquisa, além de prover maior acesso ao saber;
• Buscar o desenvolvimento humano através de publicações que se tornem referência no mundo acadêmico e educacional.
• Ser uma instituição social e ambientalmente responsável, que tem a ética e a sustentabilidade como princípios que norteadores de sua conduta;
• Estimular parceiros e clientes a fazer cada vez mais parte desse mesmo pensamento;
• Comprometer-nos com iniciativas de real impacto nas comunidades em que atuamos, através de parcerias, programas de capacitação e fomento de ideias.
Nosso desejo maior é que este manifesto possa se manter perene, além dos limites impostos pelas palavras. E que ele encontre seu real significado nos corações e mentes daqueles que, como nós, acreditam na humanidade, lutando para espalhar o conhecimento e estabelecer a igualdade através da educação.
Sobre a Cambridge University Press
Reconhecida como a primeira editora do mundo, a Cambridge University Press é parte da Universidade de Cambridge e compartilha da missão de promover a disseminação do conhecimento, da educação, do ensino e da pesquisa nos mais altos níveis de excelência.
Sua extensa lista de publicações, ratificada por especialistas, conta com mais de 50.000 títulos que compreendem à pesquisa acadêmica, desenvolvimento profissional, educação escolar e ensino da língua inglesa.
Para ter informações de como ser beneficiado pelos nossos projetos, envie um e-mail para: cambridgesocial.br@cambridge.org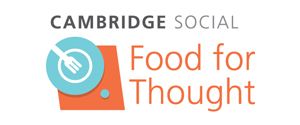 Food for Thought
Com a coleta e doação de alimentos, contribuimos no combate da fome nas comunidades onde atuamos.
Food for Thought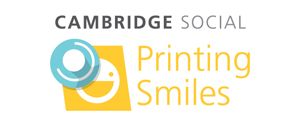 Printing Smiles
Trazendo alegria e sorrisos às comunidades carentes através da coleta e doação de brinquedos, roupas e artigos de higiene no período de Natal.
Printing Smiles
Thank you for your feedback which will help us improve our service.
If you requested a response, we will make sure to get back to you shortly.
×
Please fill in the required fields in your feedback submission.
×