English Profile: What do CEFR levels really mean for English language learners?
News & events
02 MARCH 2015
English Profile: What do CEFR levels really mean for English language learners?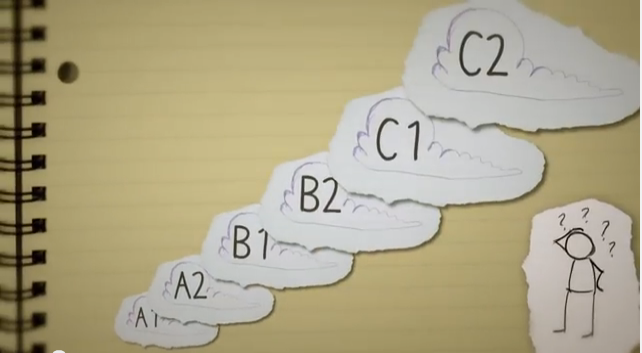 Language experts from around the world gathered at Cambridge University Press last month to discuss the English Profile, a collaborative programme endorsed by the Council of Europe.
The aim of the English Profile is to provide detailed information about what learners can do in English at each of the six levels of the Common European Framework of Reference (CEFR), offering a clear benchmark for progress for English language learners.
The seminar included the launch of the English Grammar Profile, a presentation on teaching grammar by Michael McCarthy, and much discussion about how corpora can be used to improve learning and assessment.
English Profile is unique because it is based on real data from the Cambridge English Corpus. The Cambridge English Corpus is a multi-billion word database, which also includes The Cambridge Learner Corpus, a unique collection of language from students' exam scripts.
"Cambridge University Press uses a mix of data from native English speakers and English language learners to ensure that our products teach learners the most up-to-date, relevant language," said Sarah Grieves from the Cambridge Language Research Team. "We can use our database of learner errors to highlight areas where students tend to need extra practice."
Cambridge authors Anne O'Keeffe and Geraldine Mark have been investigating the Cambridge Learner Corpus to establish when learners get to grips with different linguistic structures. At the seminar, they launched the English Grammar Profile, an invaluable resource for proving which grammar structures students are capable of at each CEFR level.
"Our research has shown that grammatical structures have different layers of meaning, which students learn to use at different levels," said Anne. "Sometimes this means that learners at a higher level make more mistakes on a seemingly basic grammar construction. This is because they are attempting to use it at a more advanced level."
Michael McCarthy, co-author of English Grammar Today, thinks that the English Grammar Profile has great potential for supporting advanced learners of English. He said: "Corpora identify commonly used but rarely taught grammatical structures. Use of these structures can give advanced learners the edge in exams as well as making their spoken language more authentic."
Michael also talked about the value of new data on spoken English. "The grammar of speaking is different to the grammar of writing," he said. "It is about flow, interaction and communication. Structures like substitution and ellipsis are integral to natural speech but they are not always taught because people tend to learn written grammar instead of spoken grammar." 
Watch this video to find out more about the English Profile:
If you're a teacher and would like to get involved, you can play a crucial role in English Profile research by contributing data to our corpus.
Are you sure you want to delete your account?
This cannot be undone.
Thank you for your feedback which will help us improve our service.
If you requested a response, we will make sure to get back to you shortly.
×
Please fill in the required fields in your feedback submission.
×