15 JANUARY 2014
Shakespeare's Women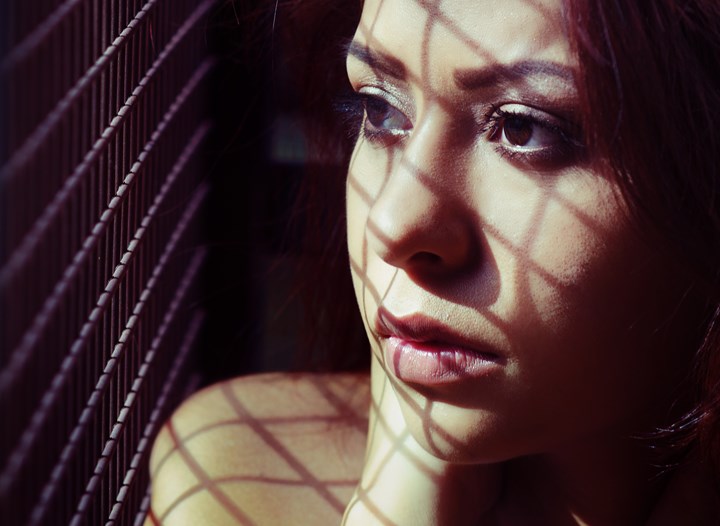 "Often in Shakespeare things are not what they seem"
My first blog post about Shakespeare!
Excitement is mounting amongst the editors and publishers who have been working for over two and a half years on Cambridge University Press's revised editions of fourteen of Shakespeare's plays, eleven of which are publishing this month.
Copies of the first ten have just been delivered to me and they are full of gorgeous photographs of a whole variety of performances. Here are some of my favourites (focusing on women, as that is what I have been asked to blog about!).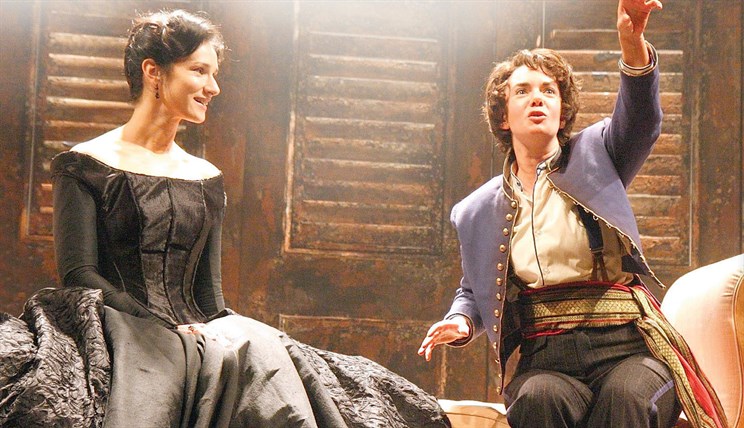 Cambridge School Shakespeare Twelfth Night (latest edition) © Donald Cooper/Photostage info@photostage.co.uk +44(0)1908 262 324
Even if you don't know Twelfth Night, this photo is worth a look. Olivia the countess, wearing black, is mourning her brother's death and 'hath abjured [rejected] the sight / And company of men' for seven years. Yet isn't she listening to a man here? Or is it a boy? Does she look as if she is struggling to cope with looking on the male form?
She thinks she is looking at Cesario, a young messenger, but in fact this is a young woman called Viola, who, having been washed up from a shipwreck on a foreign land, has disguised herself in order to find work with the local duke. So although Olivia thinks she has broken her vow, she escapes on a technicality: Cesario is not what he seems. But does this count? Maybe all that matters is what Olivia thinks she has done.
And in some ways, the vow is still broken. All female parts were played by boys in Shakespeare's time, which allowed Shakespeare to explore the complexities of gender and gender roles in a subtle and often hilarious way. Viola, the girl playing a boy, would actually have been a boy playing a girl playing a boy. Although Olivia, of course, would have been played by a boy too …
Often in Shakespeare things are not what they seem. Questioning the photos in combination with analysing the language closely can help you feel more confident about what is going on.
The Tempest, by William Shakespeare, director / 'Master of Play': Lenka Udovicki, l-r: Vanessa Redgrave (Prospero), Geraldine Alexander (Ariel), Shakespeare's Globe, © Donald Cooper/Photostage info@photostage.co.uk +44(0)1908 262 324 ref/A26
In this production of The Tempest at Shakespeare's Globe in 2000, it is the director who is playing with gender roles. Prospero, the Duke of Milan with magic powers, and Ariel, an 'airy spirit', are played by women. Both of these roles would have been played by men in Shakespeare's day and usually still are. Why do you think this director decided to cast women?
Directors interpret Shakespeare's plays in a variety of ways that seek to highlight the tensions and ambiguities within the plays themselves. External factors are important too and the changing role of women in society has been an especially fruitful area for exploration in modern productions. Setting a production at a particular time or in a particular country means that further historical and cultural connections can be made.
Cambridge School Shakespeare Much Ado About Nothing (latest edition), Cambridge University Press, p.110 (© Donald Cooper/Photostage info@photostage.co.uk +44(0)1908 262 324)
Why do you think the director decided to situate this recent Royal Shakespeare Company production of Much Ado About Nothing in India?
Look and read but don't forget to act out sections of the plays for yourselves. We spent a long time choosing a book that would be the right size and shape to hold when reading your lines. Enjoy your Shakespeare!
---
Vicki Wienand is a former Head of English who taught English in a variety of schools, including one in Sydney. She then became a freelance publisher and began work on the Cambridge Schools Shakespeare series in 2011, becoming Series Editor with Richard Andrews. She co-edited Cambridge School Shakespeare Julius Caesar (latest edition) for the series.

Read her blog posts:

Portents in Julius Caesar and Macbeth
Rebellion and Sedition in Shakespeare
Midsummer Mayhem
Thank you for your feedback which will help us improve our service.
If you requested a response, we will make sure to get back to you shortly.
×
Please fill in the required fields in your feedback submission.
×