Record, track and assess student progress in one easy to use tool 
Cambridge Progress Tracker puts you in control of recording, tracking and monitoring student progress data across your school – all linked to the Cambridge International primary curriculum frameworks.
Whether you are a teacher or a school leader, it gives you the information you need to understand student progress and make informed choices to support learner development.
With Cambridge Progress Tracker you can:
• Simply and efficiently organise teacher assessments of learners' work
• Quickly view and track data for each learner, class and year group to inform lesson and intervention planning
• Easily share information with ready-made reports for teachers, parents, school leaders and external assessors
• Support judgements by capturing evidence of student progress using photos, video, audio and notes
• Save lesson planning time with links to activities in our primary learner's resources
• Enable consistent teacher assessments across your school with clear, supporting rubrics


How does Cambridge Progress Tracker work?
You can record each student's progress against specific objectives linked to the Cambridge International primary curriculum frameworks for English, Mathematics, English as a Second Language and Science.
A simple traffic light system lets you indicate whether a student is progressing towards, working at or working beyond the expected standard, with descriptions for each level to help you make an informed choice.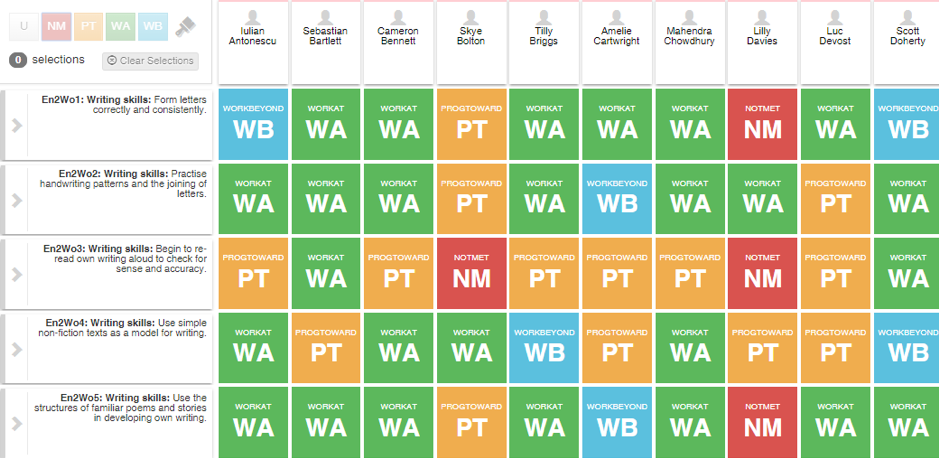 We've included links to our resources which provide you with ready-made activities to help measure student progress against each objective.
By recording your judgements over time you can build a picture of your student's progress.
You can also import external test data to help you measure teachers' assessments against standardised tests.
With the online training modules offered by our partners, Classroom Monitor, you can make sure everyone in the school gets the best from Cambridge Progress Tracker.

I'd like to know more

If you are already a customer and are looking for help and support material you can find it on the Classroom Monitor Support site.
Thank you for your feedback which will help us improve our service.
If you requested a response, we will make sure to get back to you shortly.
×
Please fill in the required fields in your feedback submission.
×