The Theory of Knowledge Essay
04 FEBRUARY 2015
The Theory of Knowledge Essay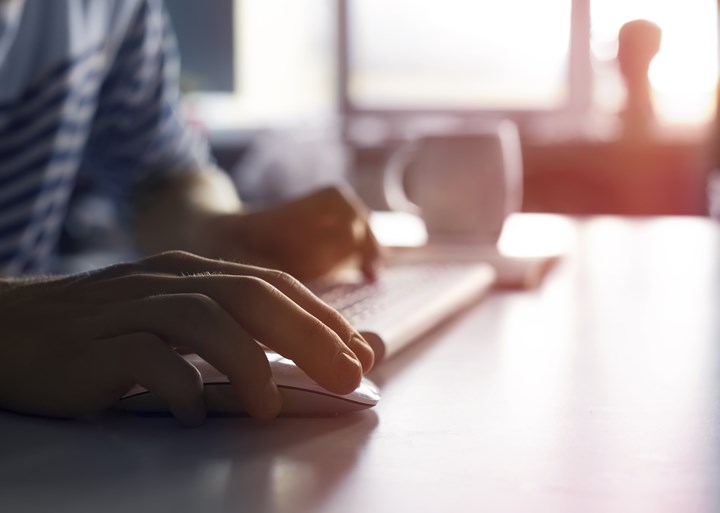 In Theory of Knowledge there are two assessment tasks. The essay is worth two thirds of the total marks and the presentation is worth one third of the marks. International Baccalaureate Diploma Programme students taking their exams in May 2015 will be writing their essay on a prescribed title around now.
This post focuses on the essay and is aimed to encourage and support students writing TOK essays. What follows is general common sense advice based on my own teaching and examining experience, but it isn't official IB advice – this can be found in the IB TOK Subject Guide and in the IB Online Curriculum Centre (OCC) exemplar material for teachers.
More detailed advice can be found in Unit 3 of Decoding Theory of Knowledge for the IB Diploma.
1. Choose your question wisely
IB students will submit an essay under 1,600 words on one of 6 prescribed titles which will be externally examined by the IB. There are 6 titles to choose from available from your TOK teacher via the IB Online Curriculum Centre website. Choose a title that plays to your strengths and draws on the Areas of Knowledge and Ways of Knowing that you have covered during the course.
 2. Write an argument plan and a first draft
Your essay is an extended argument and it needs to demonstrate a clear and coherent line of thinking. It's recommended that you have a thesis statement, supported by a sequence of ideas. Plan the structure of your answer. Planning and drafting is a crucial stage. When you've chosen your prescribed title, write a draft and submit this to your teacher. Your teacher is allowed to offer you holistic or global comments.
3. Read exemplar essays and know the assessment criteria
It's important that you know what makes an excellent TOK essay. You teacher will be able to show you exemplar essays with examiner comments. The IB publish 50 excellent TOK essays. It's a good idea to look at these resources and to try marking one these essays against the criteria before looking at the examiner comments. When you read these you might focus on various themes: the argument structure, the use of examples, the introduction or the conclusion. Then judge your own essay against the criteria.
4. Make the essay knowledge specific
The aim of your essay is to answer the question set out in the prescribed title. One pitfall of essay writing is to write an overly descriptive answer with lots of examples. All the titles focus on concepts to do with knowledge and knowing and the focus of your essay needs to be on a critical analysis of the question. Make sure that you develop links and connections between Areas of Knowledge and Ways of Knowing where appropriate.
5. Offer analysis over description
One of the features of the assessment criteria is quality of analysis. You might sharpen your quality of analysis by doing some of the following: identify assumptions behind knowledge claims or arguments, identity and evaluate arguments and counter arguments, and give serious consideration to the implications of arguments. If appropriate, make use of the knowledge framework. This is a tool for analysis for comparing two or more areas of knowledge so you can make connections in terms of 1) scope and applications, 2) key concepts, 3) methodology, 4) key historical development, and 5) links with personal knowledge.
6. Dictionary definitions and examples
You might want to define your terms in your own words, but avoid dictionary definitions. Instead take a critical approach that reflects your own voice. 'If by instinctive judgement we mean x, it follows that y…' Use examples to support your analytical points and evaluate examples. It's recommended to use a range of examples that reflect your own global perspective, IB learning experience, whether from CAS, one of your 6 IB subjects, an Internal Assessment, or your Extended Essay. It's advisable to avoid typical or clichéd examples that offer no analysis such as flat earth or Newton's apple.
7. Sources footnotes and bibliography
Academic honesty is a requirement in all IB subjects. If an idea is someone else's, acknowledge that with a reference. This isn't a research essay but you need to cite sources correctly. Use footnotes and a bibliography using the conventional method that you used for your Extended Essay.
8. Introductions and conclusions
You might look at exemplar essays to see examples of good introductions and conclusions. In your introduction you could include an engaging example, your thesis statement and you might offer some signposting to show the direction of your essay. In the conclusion offer a summary and an evaluation of your answer. Possibly end with a forward looking view.
9. Write the final draft
Write the final draft in the light of your teachers' global feedback. Present the final version in a conventional 12 point font such as a Times New Roman and double spaced to allow examiners to annotate your essay. You can make your essay anonymous so it only has your candidate number and school number.
10. Complete the PPF form and upload
It's also a requirement that you complete the paperwork – there is an essay form to fill in the TK/PPF form available to your teacher on the OCC.
Useful links
-  More detailed advice can be found in Unit 3 of Decoding Theory of Knowledge for the IB Diploma.
-  Twitter @theoryknowledge
---
Wendy Heydorn is an experienced teacher, Assistant Director of Higher Education and Head of Religious Studies at Sevenoaks School in Kent.
Thank you for your feedback which will help us improve our service.
If you requested a response, we will make sure to get back to you shortly.
×
Please fill in the required fields in your feedback submission.
×