Our pedagogy research
By carrying out research into what works best for teachers and learners we make sure that everything we do is underpinned and improved by evidence.
We deliver insights from cutting-edge research in useful and practical guidance that teachers can use in their teaching.
Our Principles of Language Learning

The design of our courses and learning materials is underpinned by the Cambridge Principles of Language Learning. These principles have been distilled from a wide range of research into second language acquisition, which analyses the impact of different approaches on language learning. From this research, we have identified key principles that form the basis of all our learning materials.
Evidence-based classroom research

We run pedagogy research projects to investigate how teaching approaches can impact student learning. We work with schools and universities around the world to collect data on classroom practices and how they affect learners' achievement and motivation for learning English. We use this data to feed into the design of our courses and materials, as well as to inform our teacher development programmes.
Cambridge papers in ELT
Our research, helping your teaching
Written with leading experts, the Cambridge Papers in ELT series connects the deeper insights of linguistic and pedagogical research with the reality of everyday ELT practice. Explore the extensive range of topics covered in our series to access relevant, evidence-based support and practical ideas to implement in your classroom.
Giving Feedback to Language Learners
What are the different ways of giving feedback to language learners, and how can we choose the best kind of feedback for our students?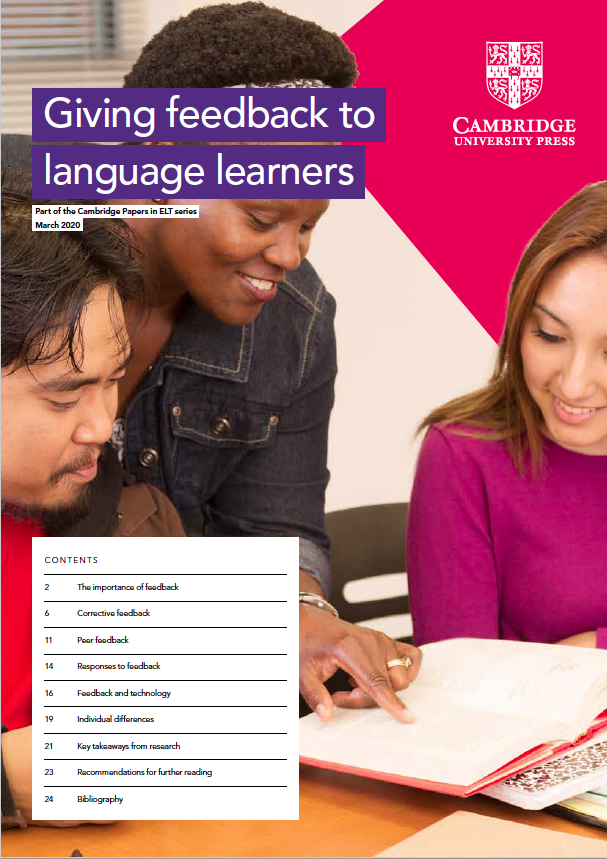 Phonics and Literacy Instruction for young learners in EFL
Why is teaching phonics beneficial to young learners, and how can we teach this?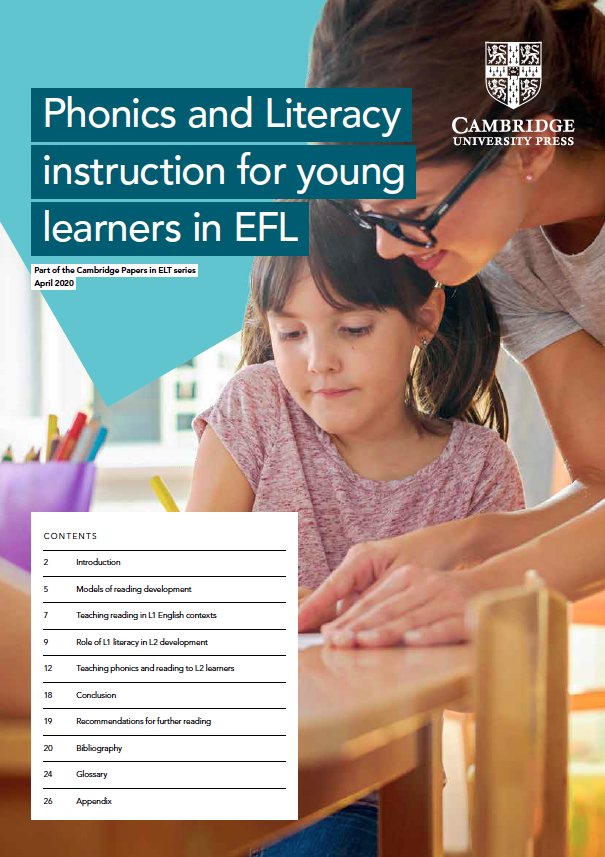 Giving feedback on speaking
How best can we give students feedback on discussions, role plays, and problem-solving tasks? 
Thank you for your feedback which will help us improve our service.
If you requested a response, we will make sure to get back to you shortly.
×
Please fill in the required fields in your feedback submission.
×