An interview during school closures – potential effects of remote learning on wellbeing
07 MAY 2020
An interview during school closures – potential effects of remote learning on wellbeing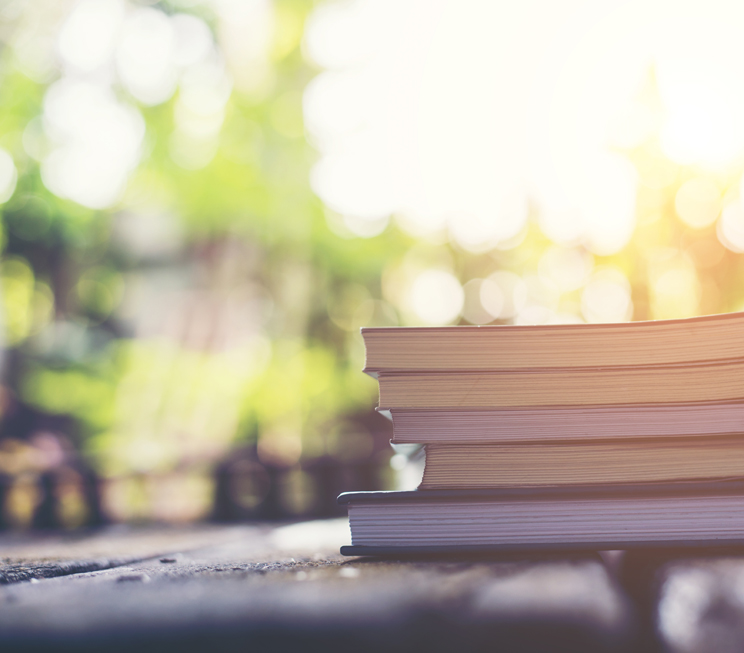 In a previous post, we spoke to Richard Morgan and Beth Borrett about their experiences since the school closures. Richard is Head of Sixth Form at The Perse School in Cambridge, where he has taught for over a decade. Beth is a mother to three children who are all studying at different stages, including working towards GCSEs and A Levels. 
In part two of our interview, we focus on the potential effects of remote learning on wellbeing. Richard and Beth offer their insights and advice on how to keep students motivated as they adapt to a new learning environment and routine.
Interview questions have been influenced by insights from The Cambridge Panel, following recent activities and discussions around the impact of school closures.
Beth: The situation as a whole can be quite difficult as, even when taking a break or lunch, they are still mainly indoors and away from the social aspect of school life that allows them to relax during break times. This makes the day feel much longer and more intense. 
Richard: Generally, I think they are quite accepting that things are this way because they have to be, but it is a worry to them. They have concerns about friends and family, continuity of learning and their own futures.
Richard: It is hard for students when they are away from the daily social interactions that they get at school. I also think that the little things, which could be resolved by a quick chat, can become bigger worries that are harder to unpick. 
Beth: Definitely. They miss their friends, the camaraderie, the sports and activities and the buzz of school life. It is really difficult for them. I try to keep all lines of communication open, so I can pick up on any worries.

Beth: Routine is key. I would advise to stick to your timetable and have proper breaks away from the study area. Stay in contact with friends and use study groups (my daughter has several class groups on Whatsapp), which can be good for swapping notes and getting help from classmates when something is difficult. It's also sociable. Also, maybe start coming up with some plans for when this is over. I already have a shopping trip and lunch planned for my daughter and a paintballing request from one of my sons!
Richard: I agree. Keeping in touch with friends is vital. Get some exercise too and have some non-digital time. In terms of learning, think about this time as a chance to get ahead in things, there is nothing to stop you pushing ahead in course content. This is far better than needing to catch up when school resumes.

Richard: Try not to overload the students you teach, as they are still getting used to this new way of learning. My advice would be to create tasks that everyone should do that cover core material and then offer extension opportunities for those who have more time available. 
Beth: As a parent, ensure that the children do their work (it may not feel like a school day, but it is). The work needed to pass exams or achieve goals will still be there when school resumes.
Richard: I would say they should try to focus purely on what they can control. If there are opportunities for further work, they should take them and show their best. Teachers know students well and can make accurate assessments within the framework. No-one wants to stand in the way of their achievement. 
Beth: There is no use fretting over what you cannot change. Schools record each student's abilities and achievements since the day they start, so you have to be confident that this will be reflected in the grades awarded. Remember that everyone is affected by this, so you are in a no worse position than anyone else.  
Teachers, students and parents from all over the world have had to adapt to a new way of teaching and learning. There are new challenges emerging every day. Our two-part interview with Richard and Beth has offered an insight into these challenges, as well as the opportunities and long-term changes that may emerge.
Beth Borrett:

Beth is mother to three children who are all studying at different stages. Between them they are working towards GCSEs, A Levels and Cambridge Pre-U courses and her eldest has just completed his first year at university in Paris. In her life before parenting, Beth's career at British Airways enabled her to have opportunities to travel extensively.
Richard Morgan:

Richard is Head of Sixth Form at The Perse School in Cambridge where he has taught for over a decade. In that time he has also been Head of Classics and a PGCE mentor for trainee teachers from the University of Cambridge. He has written articles on writing personal statements for university application and promoting digital literacy among early-career teachers. He also coaches within England Hockey's elite Performance Centre pathway.
Thank you for your feedback which will help us improve our service.
If you requested a response, we will make sure to get back to you shortly.
×
Please fill in the required fields in your feedback submission.
×