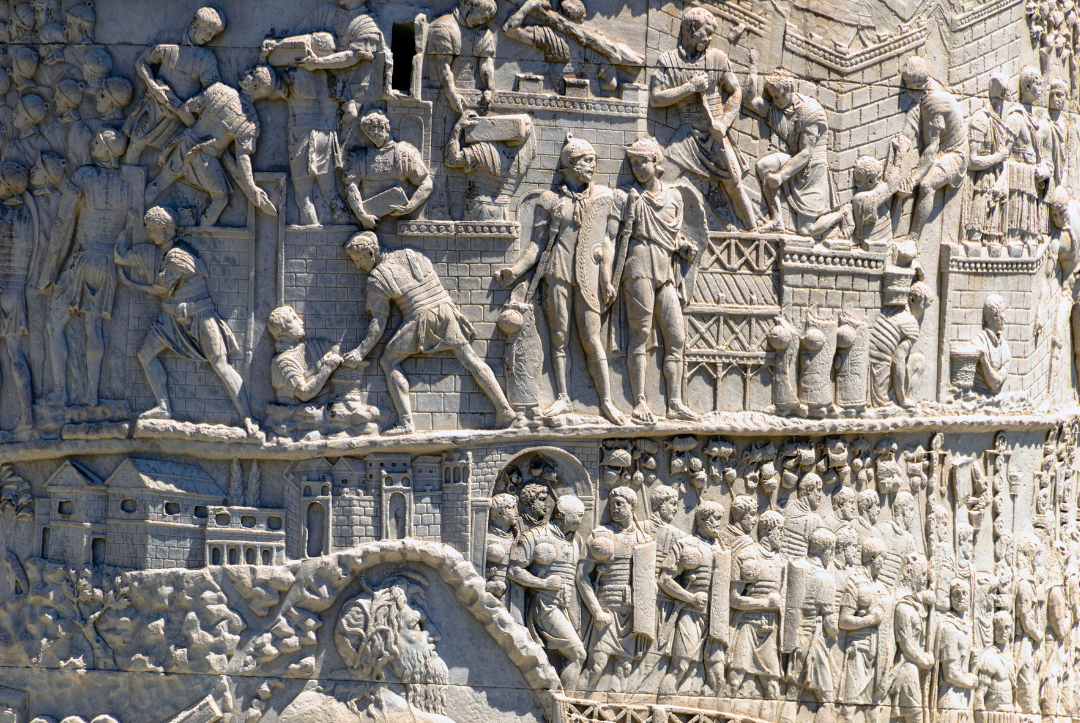 Prepare for a journey to ancient Rome with the Cambridge Latin Course
We're here to help you prepare for a journey to A.D. 79, shortly before the eruption of Vesuvius in the town of Pompeii. Renowned for making Latin accessible and enjoyable to generations of students worldwide, the new edition of the Cambridge Latin Course has been re-energised by the Cambridge School Classics Project (CSCP) to provide today's learners with a more nuanced picture of Roman civilisation and history.
The story follows the fortunes of the household of Lucius Caecilius lucundus and Metella, captures the daily lives of the inhabitants of two very different provinces at opposite ends of the Roman empire, and focuses on the murderous schemes and machinations of Gaius Salvius Liberalis as he plots his ruthless rise to power.
The first two books in the series will be available in March 2022. In the meantime, why not take a look at some of the innovative teaching and learning ideas from our Latin teachers and authors on our blog?
Engaging your students in Latin
Empowering your students through collaborative and creative Latin projects: The A.D. 59 riot of Pompeii inspired this engaging classroom project in which students stage a newscast of the event. Students will research the story, looking at details such as the clothing of the period and government procedures of the day, and write a script ahead of their single rehearsal. Find out how this activity will empower your students to work collaboratively, building their confidence and boosting their understanding of this important event.
Roman technology: Using STEM to teach the classical world: The Romans were amazing STEM innovators. Why not capitalise on this aspect of the Roman world to build interest in studying and understanding Latin? Students love the hands-on learning that STEM projects bring to their lessons. From the use of rainwater, to the heating systems of bath complexes, there are plenty of examples that are perfect for a little STEM exploration.
Engaging your Latin students: How to embrace new approaches: Discover new lessons ideas from middle school principal and Latin teacher, Dr. Andrew O'Brien, including dramatic performances and reading comprehension. You may encourage your students to illustrate a Latin story or take on the challenge of putting a set of sentences into sequential order. Lessons in Latin can still be exciting and innovative and there are lots of ideas out there to help engage your students in the subject.
Latin is for everyone: 7 ways to incorporate inclusive images in your classroom: While we know that images can help engage and support students in their learning, they also ensure that all students see themselves, their families, and their communities in the classroom. In this blog post Latin teacher, Jenn Jarnagin, describes seven ways to enhance diversity and inclusion in the classroom by ensuring representation through imagery.
28 creative ways to read a Latin story: Are you looking for inspiration on how to engage your students in reading Latin? Take a look at our 28 activities to pique student interest, build confidence, and consolidate learning. Ideas include watching a visual dramatisation of the story before reading, reading in pairs, asking questions as a class, and acting out or drawing the story. Download a handout document of these strategies so you can refer back to them again and again!
Discover more about our Latin resources on our website.
Sign up to our emails to hear more about our new resources, podcasts and more.
Thank you for your feedback which will help us improve our service.
If you requested a response, we will make sure to get back to you shortly.
×
Please fill in the required fields in your feedback submission.
×