ISSN:

0003-598X (Print)

,

1745-1744 (Online)

Editor:

Dr Robert Witcher Durham University, UK
Published for Antiquity Publications Ltd.
Antiquity
is a peer-reviewed journal of world archaeology. Founded by O.G.S. Crawford in 1927, the journal reports new archaeological research, method and issues of international significance in plain language to a broad academic and professional readership.
The journal is published six times a year in February, April, June, August, October and December.
Antiquity
is owned by the Antiquity Trust, a registered charity, with the editorial office based at the Department of Archaeology at Durham University. The editorial team comprises Dr Robert Witcher (Editor), Dr Claire Nesbitt (Deputy and Reviews Editor), Professor Robin Skeates (Associate Editor), Liz Ryan (Editorial Manager), Dr Ross Kendall (Editorial Assistant) and Adam Benton (Public Engagement and Press Administrator). For enquiries contact:
assistant@antiquity.ac.uk
The Trustees of the Antiquity Trust are Graeme Barker, Amy Bogaard, Robin Coningham, Barry Cunliffe, Roberta Gilchrist, Anthony Harding, Carl Heron, Martin Millett, Nicky Milner, Stephanie Moser and Cameron Petrie.
Special Section: Climate Change
"Around the world, climate change is impacting archaeological sites and landscapes of both local and global significance. This special section from Antiquity casts light on some of the most relevant and well-documented climate impacts causing damage to archaeological resources in different types of environments and landscapes found around the world. We hope that the special section will help to raise attention to the fact that countries around the world currently face a shared crisis of global proportions that could lead to the loss of important records of the past." - Dr Jørgen Hollesen
---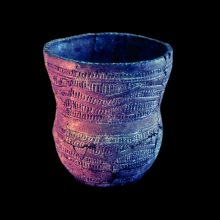 16 June 2022,
One of the most exciting developments in archaeology over the past few years has been the rapid growth in population-scale studies using ancient DNA.…...