ISSN:

0960-7773 (Print)

,

1469-2171 (Online)

Editors:

Dr Ludivine Broch University of Westminster, UK, Dr Celia Donert University of Cambridge, UK, Dr Eirini Karamouzi University of Sheffield, UK, and Dr Quinn Slobodian Wellesley College, USA
Contemporary European History covers the history of Eastern and Western Europe, including the United Kingdom, from 1914 to the present. By combining a wide geographical compass with a relatively short time span, the journal achieves both range and depth in its coverage. It is open to all forms of historical inquiry - including cultural, economic, international, political and social approaches - and welcomes comparative and transnational analysis. One issue per year explores a broad theme under the guidance of a guest editor. The journal regularly features contributions from scholars outside the Anglophone community and acts as a channel of communication between European historians throughout the continent and beyond it.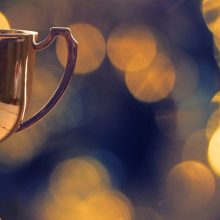 16 April 2021,
The editorial team of Contemporary European History is delighted to announce the 2020 CEH Prize winner, Mónica García-Fernández (University of the Basque Country,...
---
---
---