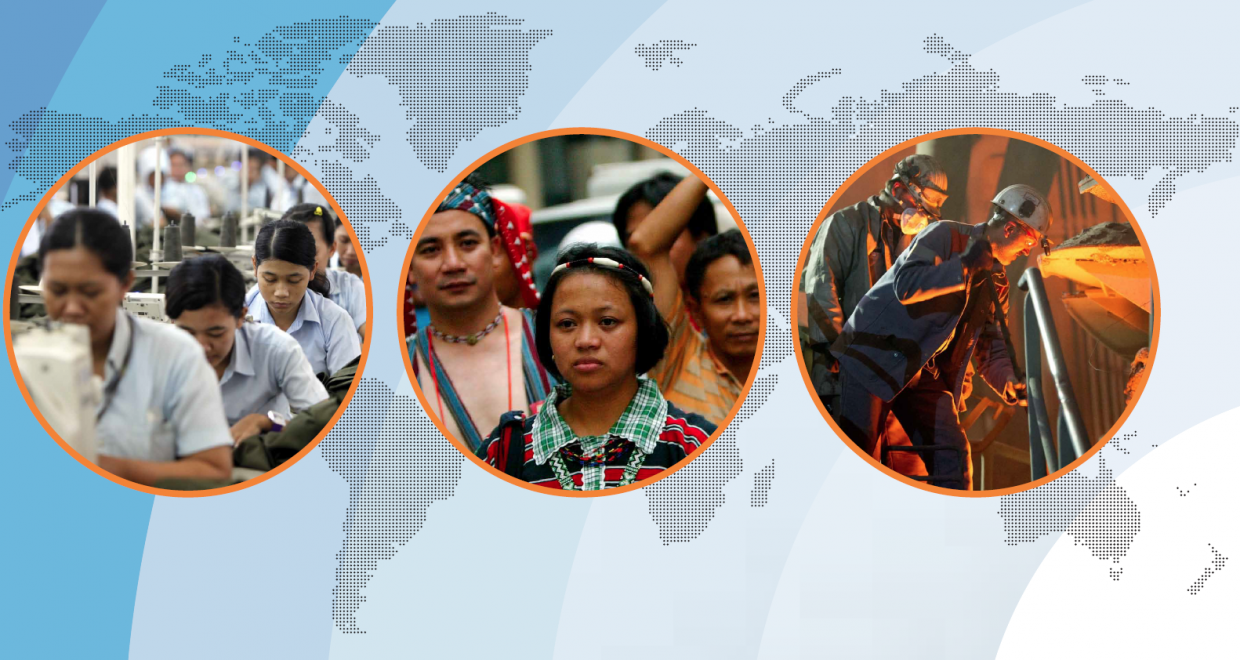 Do local grievance mechanisms work?
Operational level grievance mechanisms are part of the UN General Principles' access to remedy pillar, yet their role has been called into question by some sectors of civil society.
Ownership of grievance mechanisms by companies has raised questions about accountability and neutrality with critics suggesting that they lack adequate checks and balances, allowing the company to act as 'judge and jury'. Their non-binding nature is also a concern for some.
To discuss whether grievance mechanisms work, the International Council of Mining and Metals (ICMM) and IPIECA are jointly hosting a meeting at the 2017 Annual Forum on Business and Human Rights on Wednesday 29 November.
I hope that this meeting will provide a valuable opportunity for business, governments and civil society to take stock of our collective progress to date, to explore the role of grievance mechanisms as part of the Remedy Pillar, and to discuss the more challenging and complex issues.
To be clear where I stand, I believe a well-designed, rights-compatible mechanisms – as in those that meet the UNGPs effectiveness criteria – can work in practice. It should be stressed from the outset that grievance mechanisms do not replace judicial mechanisms as the most fundamental means of redress. As such, they should not block judicial processes or be used in criminal cases.
Drawing from ICMM's research and engagement with our member companies, and our guidance on Handling and Resolving Local Level Concerns and Grievances, I would like to outline some of the advantages and raise questions for further discussion.
The advantages
First, let's look at the advantages that local grievance mechanisms offer over a traditional recourse to law.
Most importantly, they are generally faster and more responsive. By addressing issues as early as possible, they can be remedied more quickly which has a direct bearing on the human rights and livelihood of the complainant. Furthermore, when an impact is unresolved, its severity is likely to increase. Unresolved concerns will also erode trust and drive conflict between companies and communities. This deteriorating situation can have further negative consequences on human rights, creating a downward spiral.
Well-designed grievance mechanisms also enable companies to continuously learn about the impacts its operations are having on local communities and find opportunities for improvement. The value of demonstrating a complaint has been heard and acted on – not just in the current instance, but with a view of preventing future instances from occurring – should not be underestimated.
In some cases, grievance processes can better identify appropriate solutions to local issues. For example, cash compensation can have a gender dimension, such as when a male head of household is compensated for crops but women are the cultivators. Particularly in these contexts, consulting those affected can help to identify the most appropriate action.
The low cost compared to judicial redress is also a major benefit for complainants. In some countries, legal systems are not just out of financial reach but are considered inadequate or too time consuming. Whilst not a substitute for judicial processes, in these contexts grievance mechanisms may have a role to play in providing a low-cost solution, and can be beneficial to the many and not just a few.
Grievance mechanisms can also enable better communication between local people and businesses. They provide companies and communities with a forum to engage directly to resolve issues on the ground using context-appropriate channels, such as regular clinics at convenient locations, toll-free hotlines, SMS, and community meetings.
The concerns
While there can be real advantages for all parties in introducing effective grievance mechanisms locally, we must also look at how we consider the concerns about them up front.
In order to tackle the potential for bias in favour of the company, communities and affected stakeholders should be included in the design of the process. In some situations, particularly where trust has been eroded, it is important to establish an independent forum or third party review process.
It is also essential to have an adequate appeals and escalation process. In our experience, one powerful indicator of a successful grievance mechanism is when complainants are not satisfied with the outcome, but are satisfied with the process itself. This is a sign that the process is considered fair and transparent.
A rights-based grievance mechanism helps address power imbalances by considering the issue from the perspective of the complainant rather than company. The classic example of this is the 'two goats' scenario. If a person has two goats and one is killed by a company vehicle, this is a minor matter for the business. Even with good intentions, this means it may not receive the appropriate priority internally. However, if the person is dependent on two goats for their living, this is really significant for them – potentially affecting their right to livelihood, and related human rights. Therefore, a rights-based grievance mechanism will prioritise the impact to the goat owner, rather than the risk to the company.
In the spirit of accountability, the process, timelines, outcomes and escalation process for complaints should be clear. This includes regularly updating complainants and affected people on the status of their grievance. Due to confidentiality, it may be challenging to publically share outcomes, but the company can and should use the grievance mechanism as a source of information on corporate performance, and demonstrate how it is acting on broader issues and trends.
The debate
Grievance mechanisms are widely debated and I hope that the ICMM / IPIECA panel session at the 2017 Annual Forum will give people an opportunity to look at some of the hot topics that have been discussed recently.
As well as helping us all to better understand each other's perspectives, I believe the discussions can bring real and lasting improvements to human rights by developing well-designed grievance procedures.
That's my view, and I would love to hear yours.
I hope to see you there.
About the author
Roper Cleland is ICMM's manager for social progress. She previously worked at International Alert and IPIECA. Roper started her career in NGO roles focused on indigenous rights and access to justice. She has a MA in Anthropology for Development.
About ICMM
ICMM is an international organisation dedicated to improving the safety, social and environmental performance of the mining and metals industry. We bring together 25 of the world's leading mining and metals companies and over 30 regional and commodity associations.
Members adhere to our 10 sustainable development principles; including Principle 3, the need to uphold fundamental human rights and respect cultures, customs and values in dealings with employees and others affected by our activities.